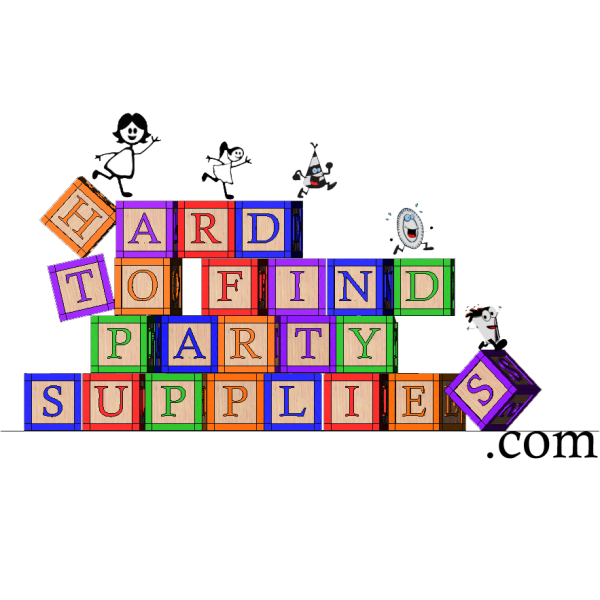 Lovelies, we are super excited to have a party supplies giveaway for you this week! We have teamed up with Hard To Find Party Supplies to bring you a $30 gift card code to anything in their store…which is a lot! Hard to Find Party Supplies specializes in rare and nostalgic party supplies for all occasions like children's birthday's, adult birthdays graduations and more. They have over 10,000 party products that range from solids and stripes to the really fun and classic kits like Aladdin, 101 Dalmatians, Anamaniacs, Mario, Blues Clues, Arthur and more. There are seriously so many lovely ones that you really don't see anymore! It would be seriously amazing to have  a vintage Disney party or even a Betty Boop party again. They have all of the current Disney character sets too which is great because you can find everything in the same place. Just wait until you see their floral patterned plates and their cute selection of Bachelorette party supplies.  We just love their darling selection and know you will too!
Check out just a snap shot of what they have for kids kits-Lovely right?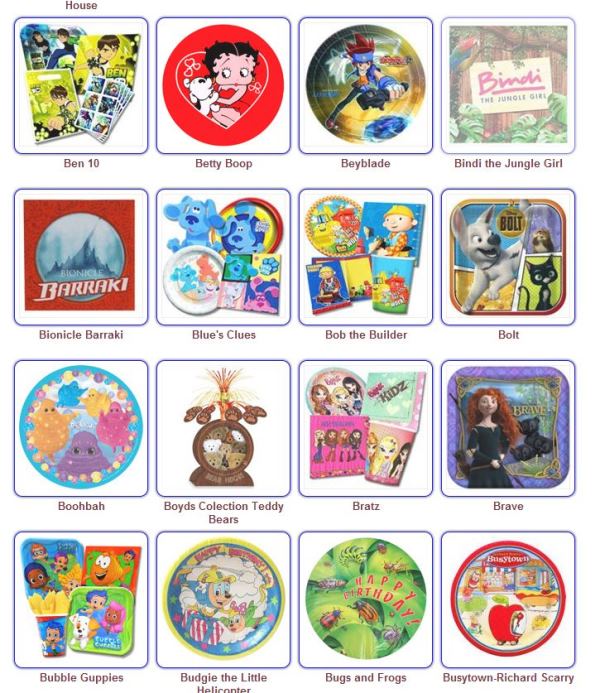 We love that they have everything to theme out the whole party too like plates, napkins, cups, tablecloths, favors bags and more!
Quick note from them-
Happy start of summer to everyone from Hard To Find Party Supplies! What better way to kick off a sizzler than with a Birthday party, end of school fiesta, or cookout celebration; because every day is a reason to celebrate! We want to be a part of your festivities by giving away a gift card voucher code valued at $30. Just to clarify there is no minimum purchase required, but it does need to be used in one shopping trip. We specialize in carrying the largest variety of party supplies; so feel free to mix and match current and vintage patterns to create the perfect party as unique as you are. Cheers!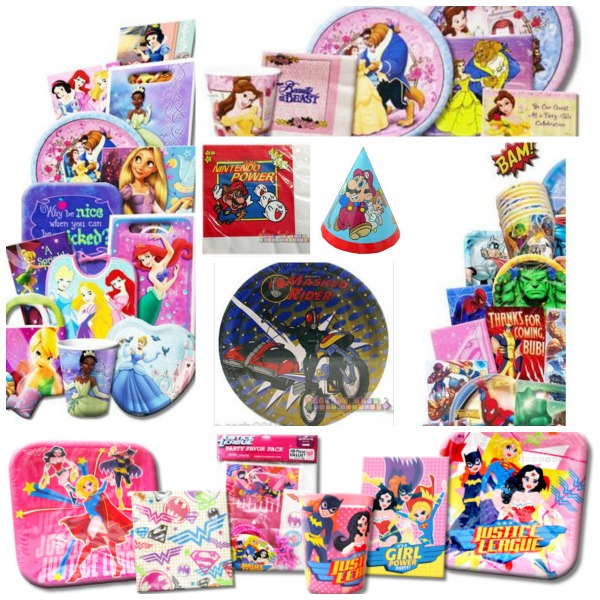 1 Lucky Winner will get a $30 gift card code to use on anything at their store. First entry is to tell us what theme you are most excited about which we can't wait to hear.
Giveaway runs from June 23- 29 at 11:59 so be sure to get your entries in today!
The Lucky Winner is Kerry Donovan!
Didn't win?- You Can still get 10% today using code- 10% off code: Blovely10 Enjoy Lovelies!!