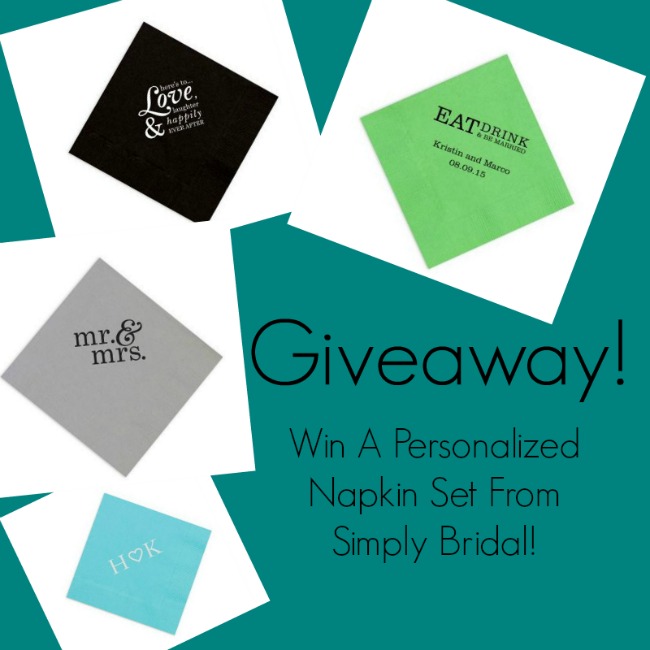 We have teamed up with  Simply Bridal to give one of our lucky readers their very own personalized napkins for their event! Having your own personalized napkins can really be an lovely detail to have at your wedding or party. They are perfect for cocktail hour for drinks and appetizers at a wedding. If  you a are throwing are party or shower, they go wonderfully on the buffet table or dessert table.  What is great about theirs is they come in a rainbow of colors and have tons of designs to choose from. You will definitely find one that fits your theme perfectly.   Just check out their napkin choices and let us know what you think! (Hint hint it's an entry too!)
Contest runs from Sept 22-29th. Winner will get THEIR CHOICE of their favorite napkins personalized just for them!
Good luck and get those entries in!