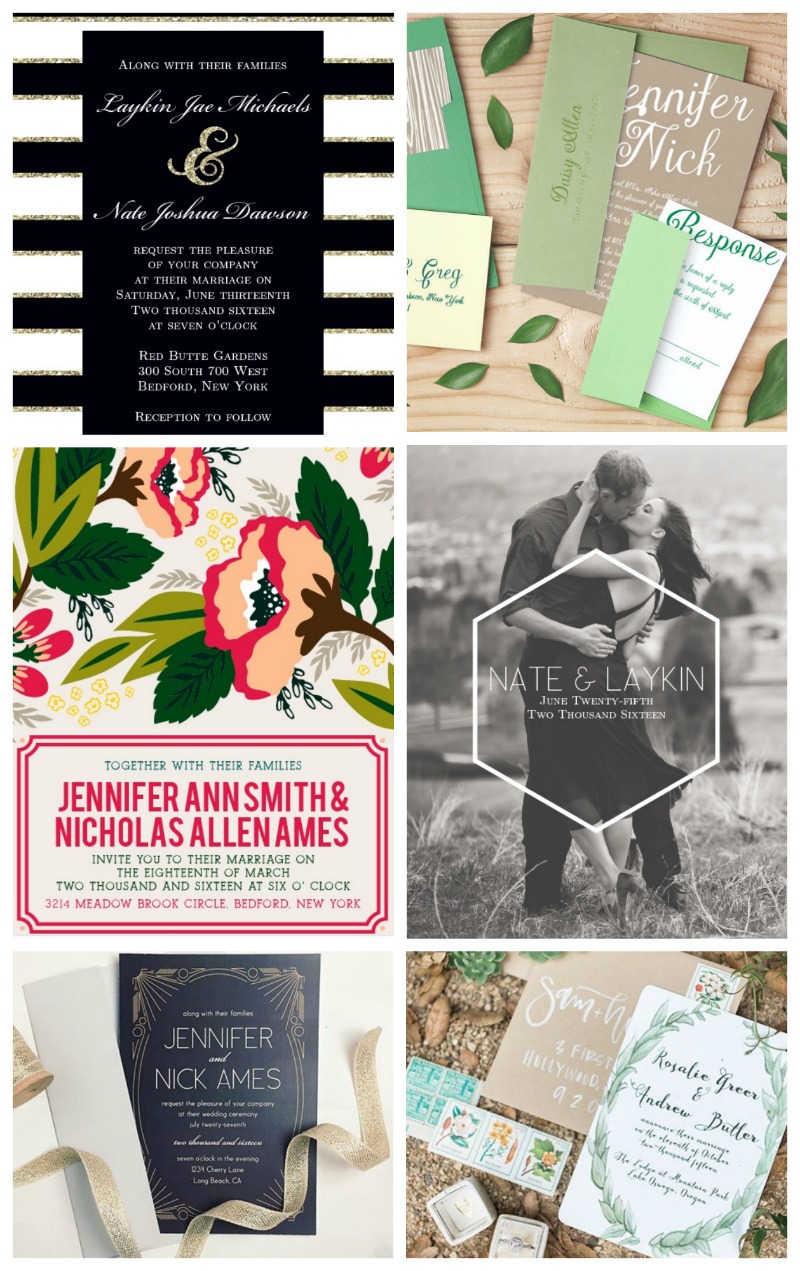 Hey Lovelies, we have a secret to tell you! There is a truly custom invitation company out there that you might not know about but you should! We are talking about Basic Invite! They customize everything and are dedicated to serving up perfectly custom invitations which is pretty amazing! Basic Invite is your one stop shop for Save The Dates, Wedding invitations, Baby announcements, Graduation announcements and thank you notes! They also have tons of lovely printables that you can get too for your wedding or celebration that are amazingly designed.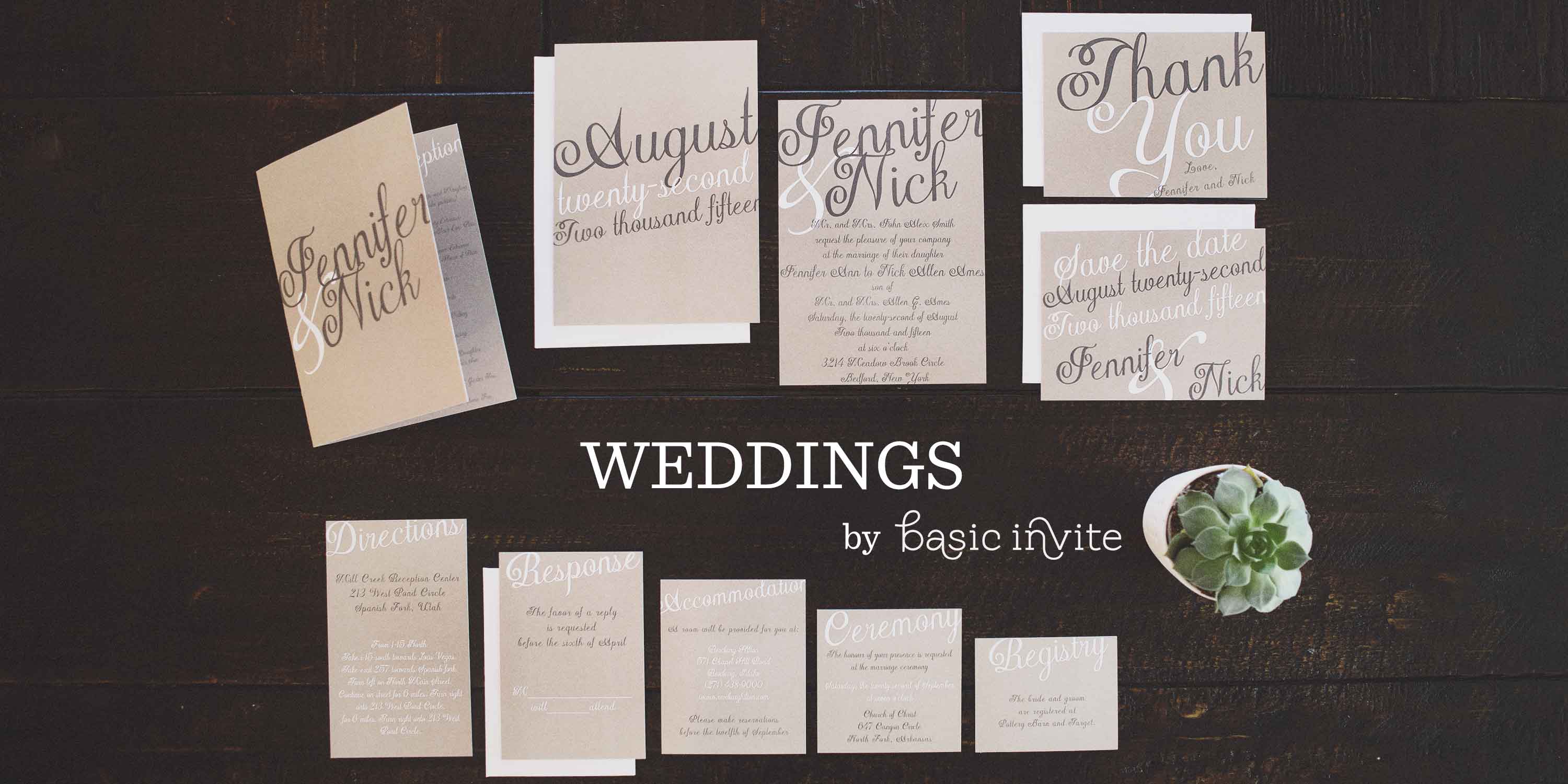 The biggest thing we love about Basic Invite, Unlimited Colors. Once you select a design you can change the color of each element on the card to over 160 different color options.
Basic Invite is one of the few sites that has almost unlimited color options for all of their custom invitations with instant previews online. Once you select a design you can change the color of each element on the card to over 160 different color options. So you can make sure the card is exactly how you want it down to the littlest detail. No more trying to find the perfect card to match your color theme, you can customize your invite to match your wedding. (Life savor right?) All cards, 160 custom colors for each detail. Boom! Amazing.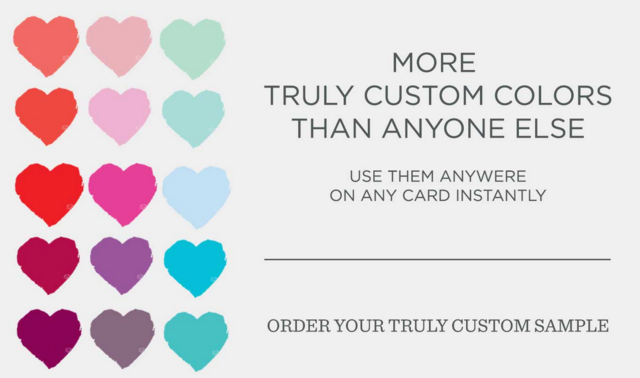 They also have some seriously lovely designs to choose from with all of their many invites too. Whether you are looking for a modern design, shabby chic, boho, chalkboard, classic or just patterned. There is something for everyone. They have some amazing pocket wedding invitations too. Not to mention their fabulous line of Save the Dates too. Shop save the date cards, magnets and postcards starting at .61 cents each!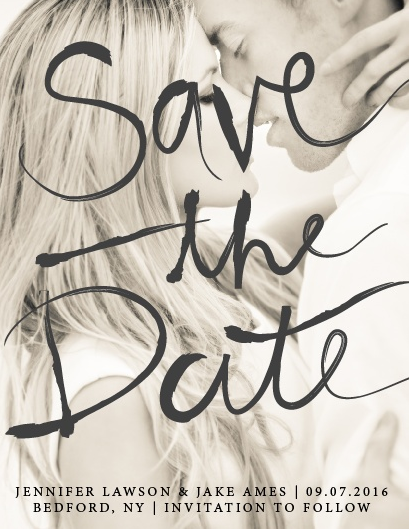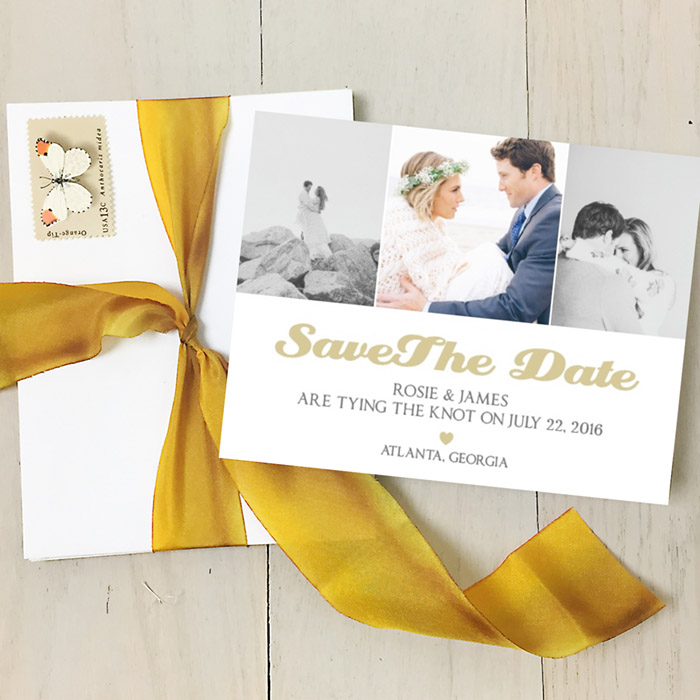 Seriously Though, These Custom Wedding Invitations Lovelies…Full Of Eye Candy. There Are Over 500 To Choose From!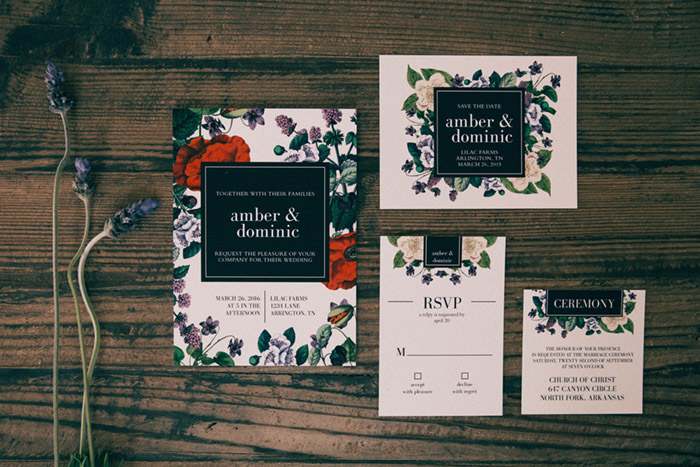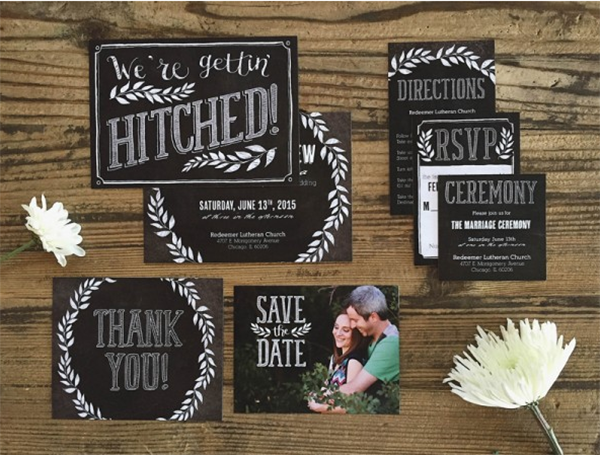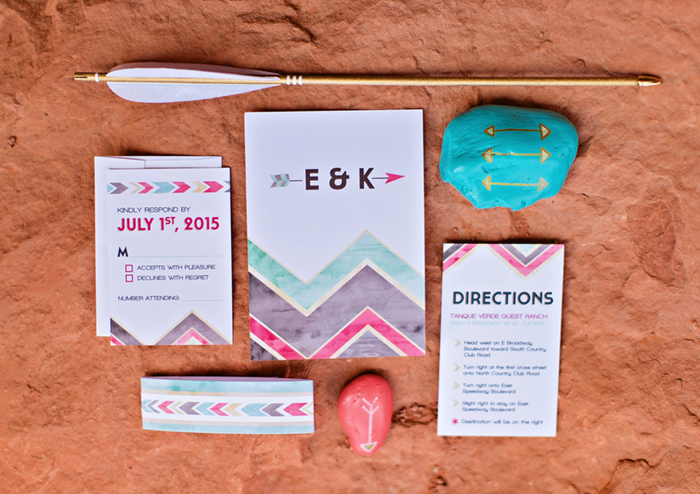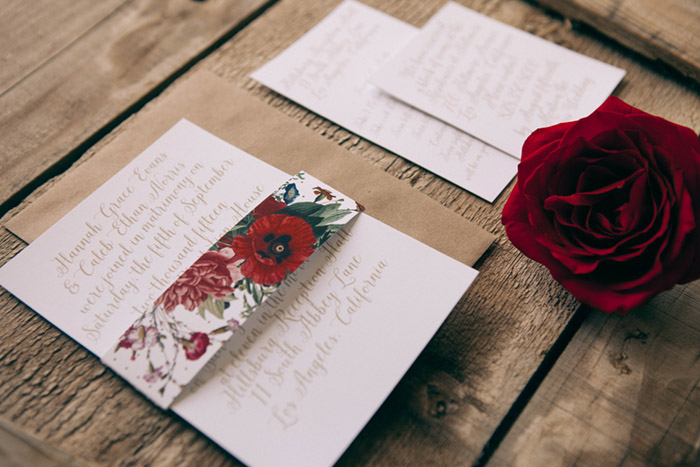 Next Best Thing To Love- 40 Different Colors of Envelopes…All Self Stick! Seal envelopes without having to lick each one? Music to our ears! Basic Invite is just as colorful with their envelopes as they are with their invitations. From over 40 different colors when it comes to their envelopes really makes your invitation stand out even before it is opened.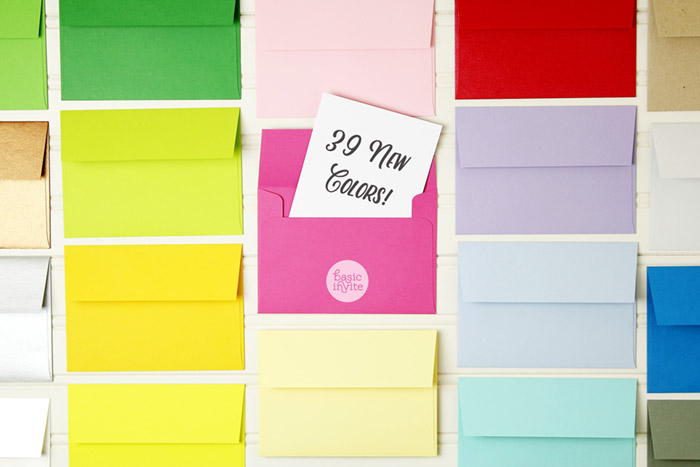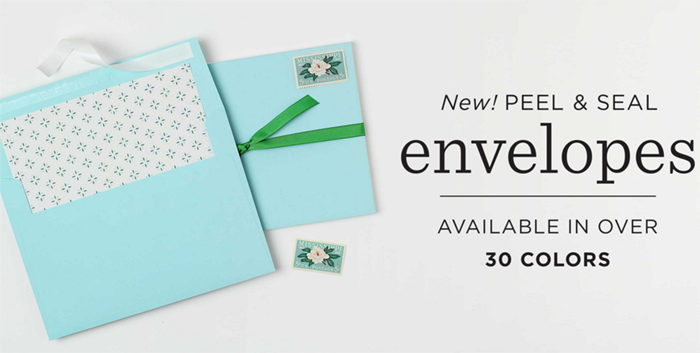 To top it all off, Basic Invite is one of the few websites that allows customers the ability to order a printed sample of their actual invitation so they can see exactly how it prints and how the paper looks and feeds before they have to place an order. Peace of mind at its greatest!
We cannot say enough great things about Basic Invite. They have amazing designs, amazing customization and amazing envelops…they are pretty much amazing all around. Go check them out today! Be sure to be friends with them too in order to get all of the latest styles and promos they are having! Facebook, Pinterest, Instagram and Twitter.
This post is brought to you by Basic Invite. As always, all opinions are our own. Thank you for supporting the brands and partners that help make B. Lovely Events continue bringing you lovely ideas and inspirations!