Prepare to take flight today Lovelies because we have a seriously lovely Welcome To The World Baby Shower for you! May Houri of Petits Plaisirs Chocolata styled, designed and did this sweets for this fabulous travel theme baby shower. We are so in love with every detail we don't even know where to begin. First off the desserts are absolutely impeccably designed with a cute theme to all of them too. We also love the vintage flair and s aqua blue and red color palette of the whole party. Just wait until you see the DIY Air balloon centerpiece with diaper basket, it is to die for!  Let's get to all of this eye candy in this adorable travel theme baby shower!
Our Favorite Details
-Cloud Chocolate Suckers Nestled In An Old Vintage Suitcase
-handmade and Darling Map Pinwheel Decorations
-Seriously Lovely Mini Desserts That Include, Cookies, Cupcakes And Pudding Cups
-Hot Air Balloon Diaper Centerpiece That Is Too Cute For Words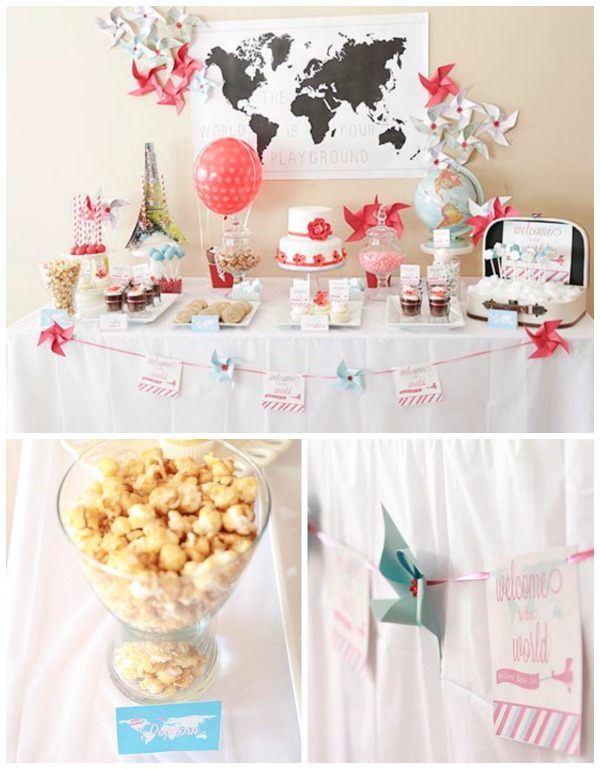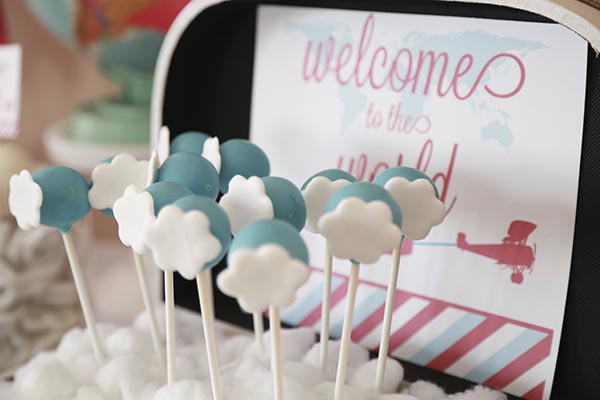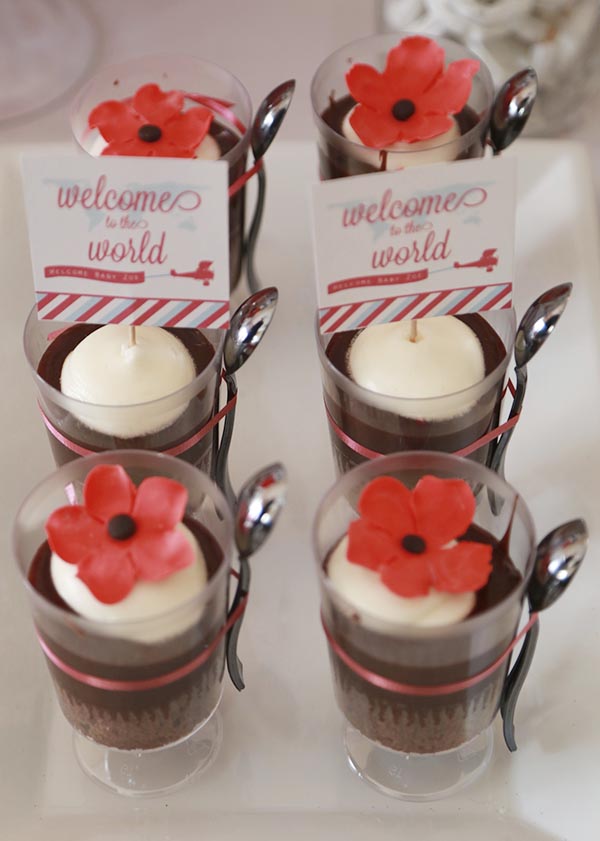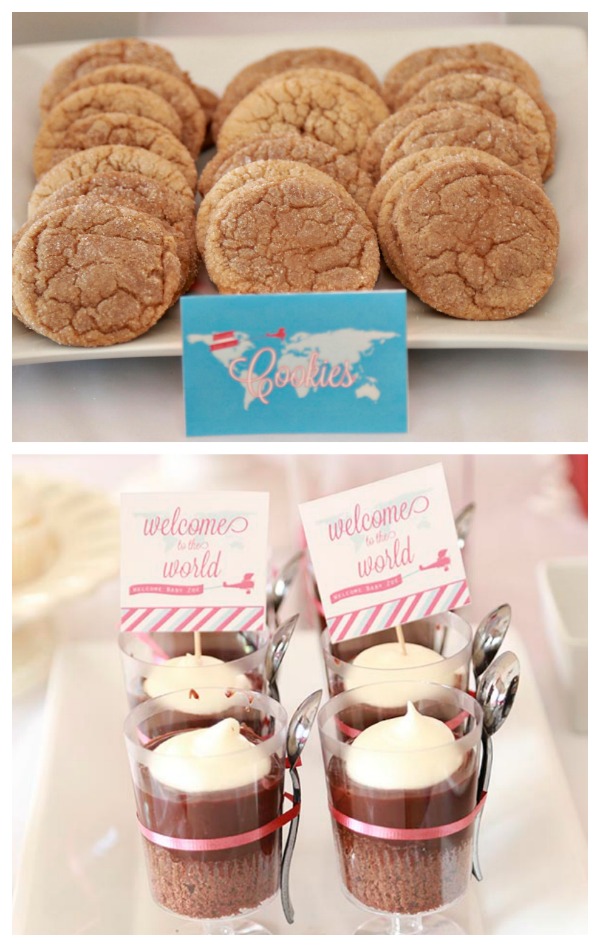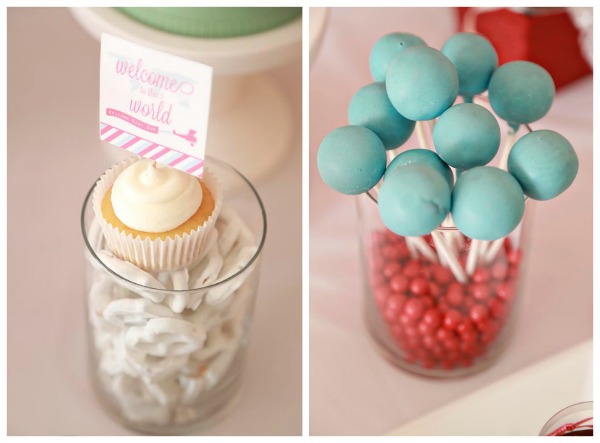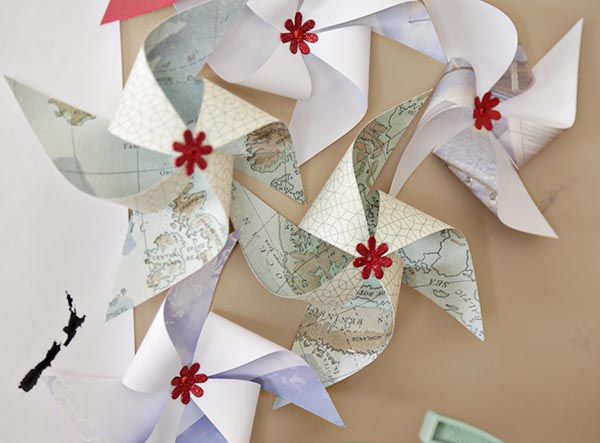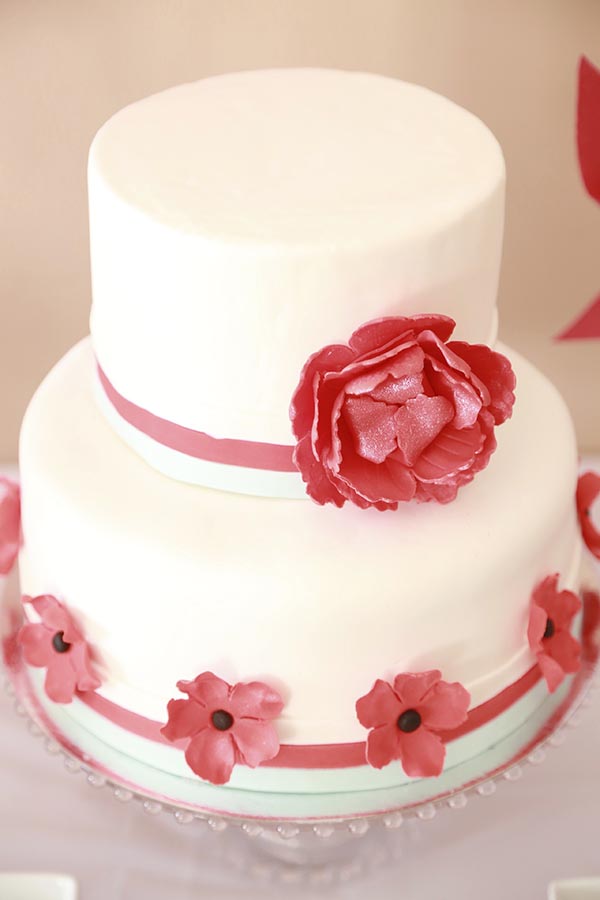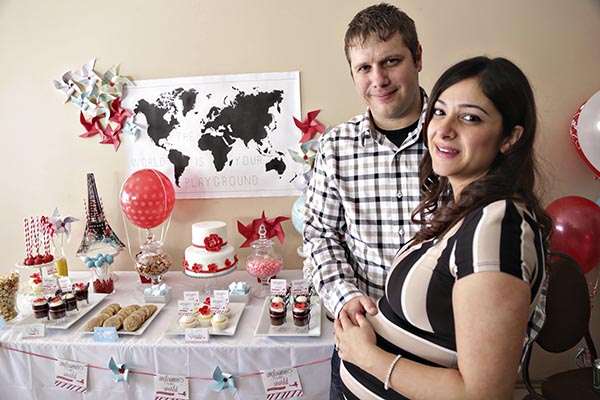 Party Details As Told By May
 I was so happy to be able to style my little sister's baby shower. Her and her husband are avid travellers, so the theme was perfect! Welcome to the World! I found the backdrop to the sweet table online (unfortunately the store has since closed down). The tag line looked  perfect across the world map. The colours of the party were light blue and red to give it a vintage feel. I made map and paper pinwheels to go along with the theme as well. Those were pretty easy to make. I used blu, red and travel theme craft paper. Thanks to Trixy from A Delicate Gift, she captured the feel of the theme through her printables. I love working with her, she's so creative!
We added hot air balloons (thanks to my youngest sister for her work on the decor and help on putting together this baby shower), and travel theme items. The desserts were a favourite, especially the cake pops, for the parents to be!
The happy parents to be were happy and exstatic to be able to have their friends and family join them on their new adventure!
Vendor Credits:
Design, Styling, Sweets by Petits Plaisirs Chocolata

Photography by Laurel Grace Photography

Printables by A Delicate Gift

Additional Decor and Hot Air Balloons by Sister Of The Mommy To Be