Lovelies! Summer is quickly coming to and end but there is still time to enjoy it! With Labor day right around the corner we thought you could use some fabulous tips on some outdoor entertaining because that is the best way to celebrate the holiday…outside! That is why we teamed up with Jennifer Riner of Zillow to give you some lovely tips for outdoor entertaining. It will definitely give you some ideas and inspiration to go enjoy the sun while you still can!
5 Tips For Outdoor Entertaining
Summertime is prime party season, and August is the perfect month to throw a few last get-togethers while temperatures are still high. Hopeful hosts and hostesses may think they are ready for patio festivities, but there are a few often overlooked exterior preparations to consider.
Get ready for alfresco entertaining with the following five tips.
Prepare the Grill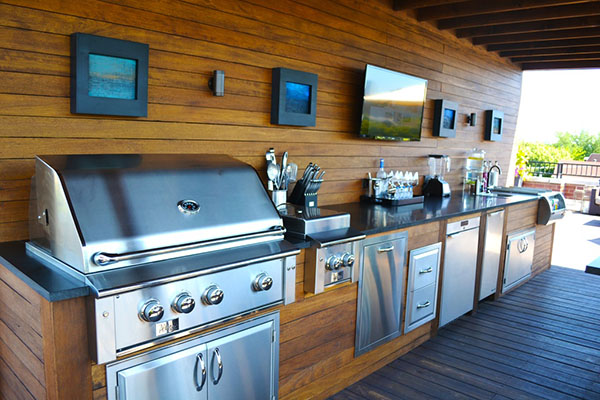 Source: Chicago Roof Deck & Garden
Homeowners should thoroughly scrub grills and accompanying pieces prior to serving food at their outdoor soirees. Grills can become home to small critters, including mice, after being stowed in garages all winter. Seasonal deep cleanings are necessary for sanitary food preparation. Don't forget to keep outdoor cookware well-maintained all summer. Guests typically fill their own plates at picnic parties and hosts wouldn't want appliance grease stains or leftover burnt cheese to ruin any appetites. If you are looking for a great resource to find the best under 300 dollar grills, Cook the Stone has a great resource.
To clean grills, first make sure all dials are off and propane tanks are disconnected. Remove grates and metal plates and prepare a bucket of hot, soapy water. Cover heated parts with foil for protection and use grill brushes dipped in soap mixture to scrub grease and smoke debris off of hoods, walls and drip pans. Next, remove pieces of foil and re-insert the now clean accessories. Reconnect propane tanks and wipe down exterior sides of grills with stainless steel wipes or cotton rags and soapy water.
Build an Outdoor Bar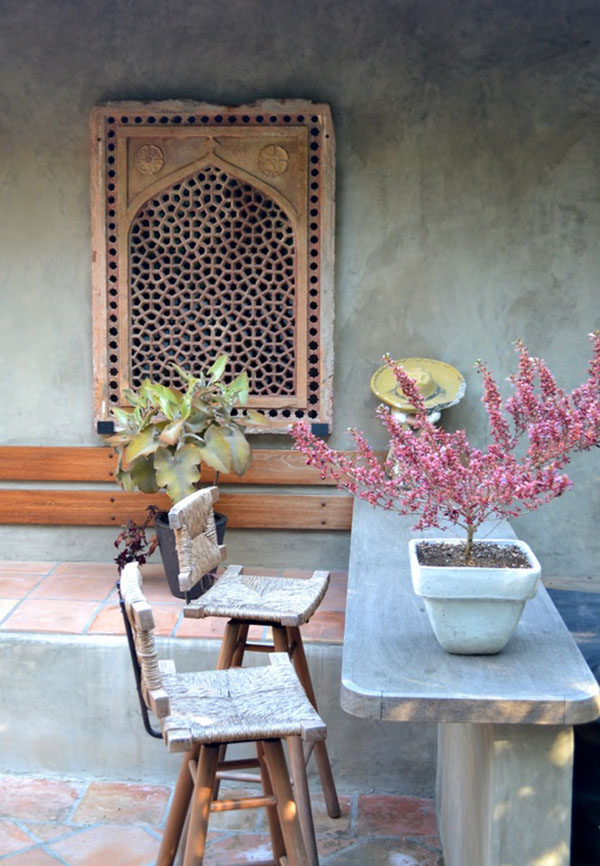 Source: Pritzkat & Johnson Architects
Invest in an outdoor bar so guests aren't required to step inside every time they need to top off their drinks. Homeowners can build or buy full size countertops, or use temporary rolling carts for both indoor and outdoor entertaining. For dinner parties, tables with built-in coolers allow guests to grab a second drink while seated.
Homeowners who host numerous parties throughout the summer or who live in warm climates should consider constructing full outdoor kitchens for the ultimate backyard luxury accommodation. Many newer homes on the market feature outdoor culinary spaces that increase home values and attract potential buyers.
Light Candles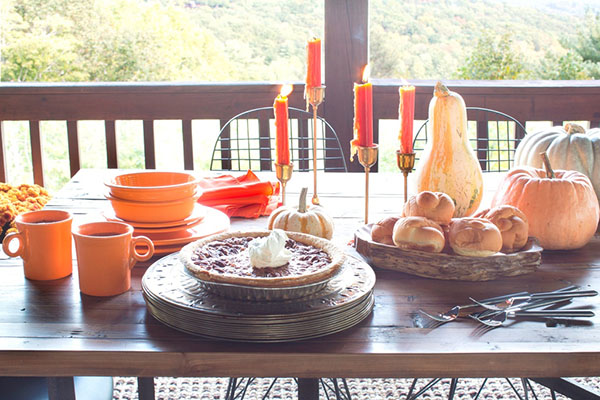 Source: Hayneedle
Bugs and itchy skin can put a damper on beautiful summer nights. Light citronella candles all throughout the day and night to prevent mosquitos from pestering party guests. Scatter candles on various ends of the yard for widespread deterrence.
To avoid cluttering table spaces with candles, mount wine bottle Tiki Torches along home exteriors. Repurpose old wine bottles with a few mounts, screws, wicks and torch fuel. Make sure to blow out any leftover flames post-party to avoid potential accidents during clean-up.
Create Ample Lighting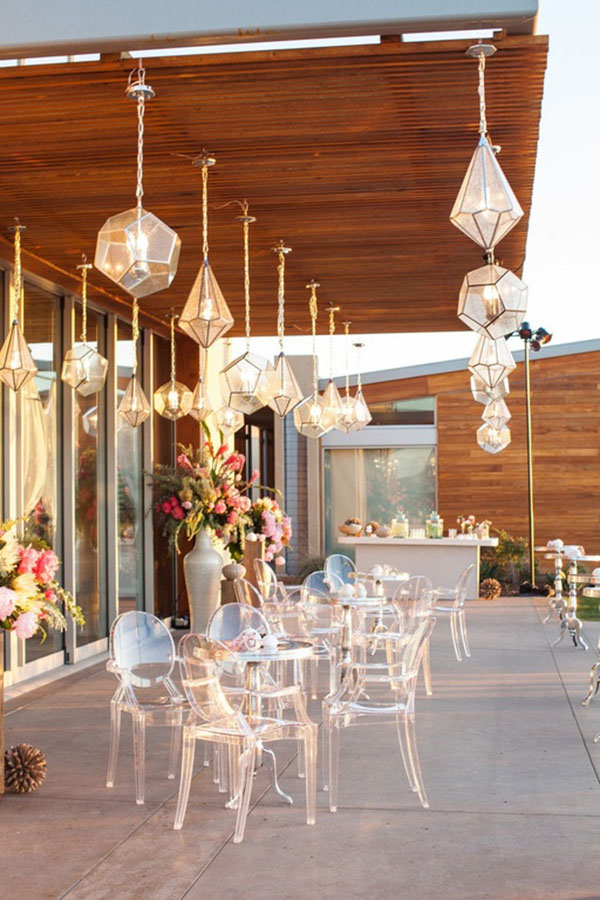 Source: Style Me Pretty
Proper lighting is necessary at evening parties so guests aren't socializing with shadows all night. String lights around trees and bushes to add cozy character to yards. For unobtrusive lighting, install overhead lamps on patio overhangs. Hosts can even hang chandeliers at semi-formal events.
Provide Activities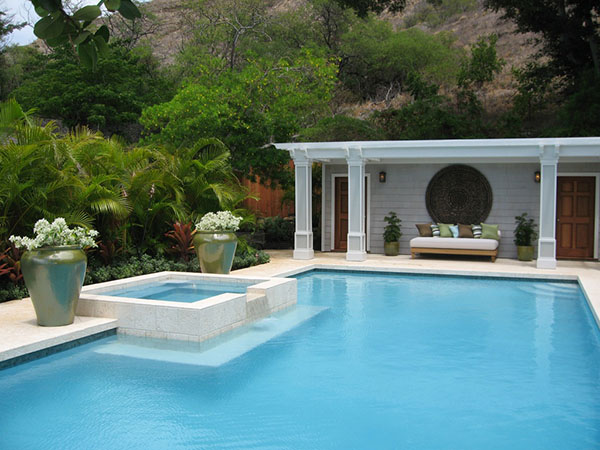 Source: D for Design
If necessary, rid pools and hot tubs of leaves and other debris. Make sure temperature controls are working properly and stack extra towels and robes for guests who might want to cool down in the afternoon or partake in midnight swims.
Homeowners without pools can offer games for guests to enjoy, but make sure to match them with existing party themes. Craft tables are fitting for baby showers, whereas bag toss competitions complement graduation gatherings. As long as there are appropriate ice breakers to keep unfamiliar guests social, parties are bound to be successful.
Hosts can enjoy stress-free entertaining on summer nights with these five tips. Per standard party guidelines, make sure guests drink responsibly and ride arrangements are set before festivities take place.