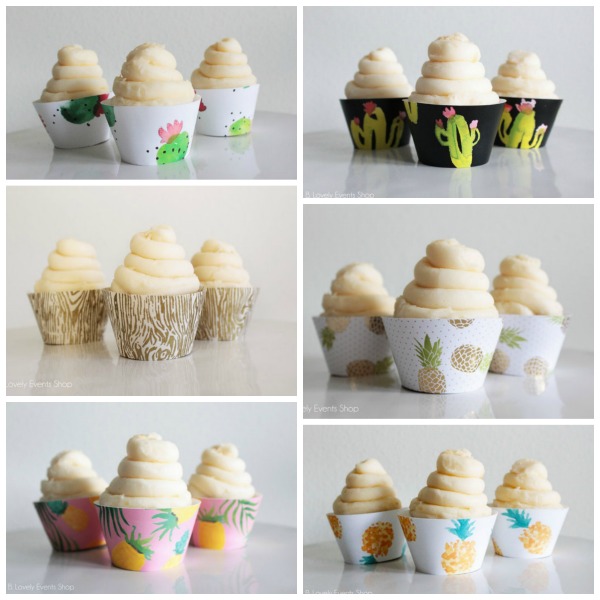 Hey Lovelies! We are super excited about the new patterns in our Etsy Shop!
Are you feeling tropical because we are! We have 3 new pineapple cupcake wrappers that is totally getting us in the mood for some sunshine. We have a gold pineapple pattern with cute little pink polka dots that is seriously too lovely. We have another watercolor pineapple pattern that is amazing too. We are totally loving the cactus theme for parties this year too and these 2 new cactus patterns are perfect! There is one with a prickly pear pattern and it is totally adorable. There is another watercolor cactus pattern that has blossoming flowers on it and it is pretty much amazing too. We also have widen our gold polka dot line into pink, light blue and even teal! Here is a sneak peek of all of lovely new cupcake wrappers in our shop.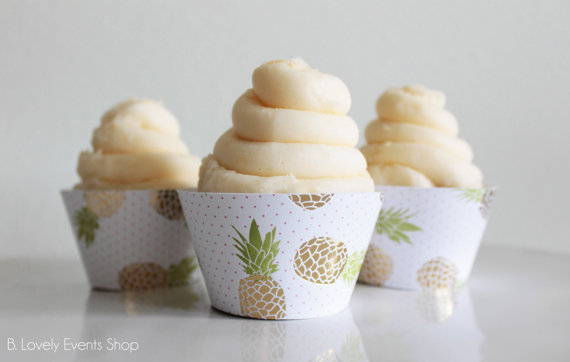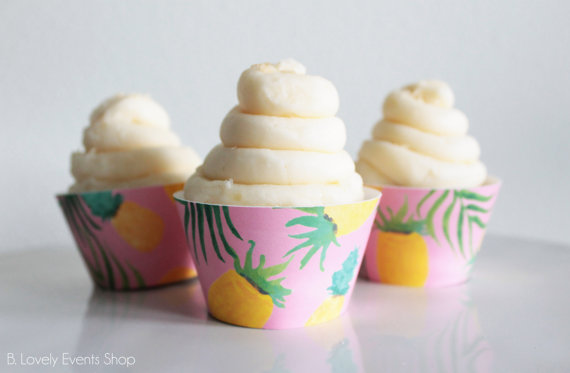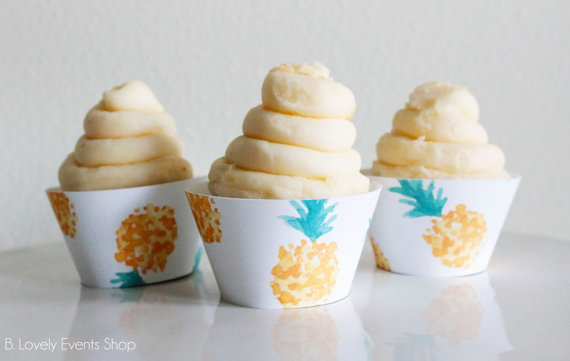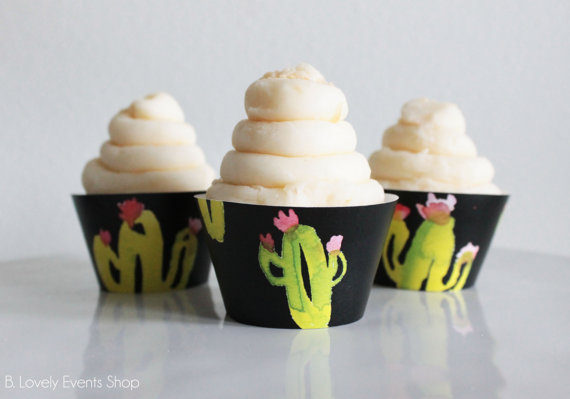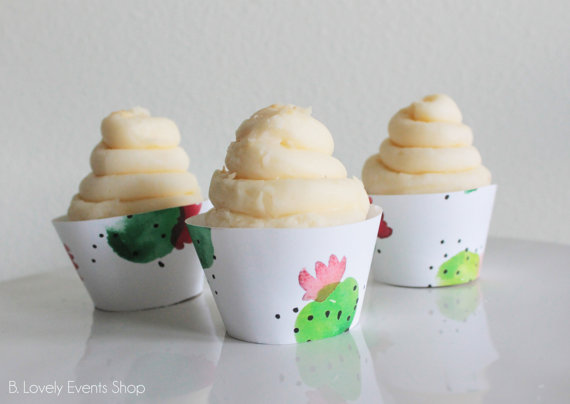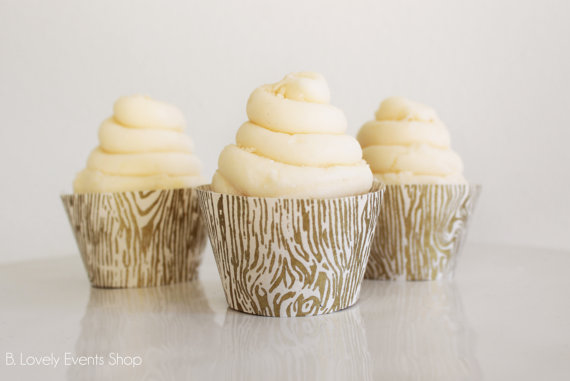 Check out these new natural wood grain cupcake wrappers. We love the soft wood grain look on them. So lovely!