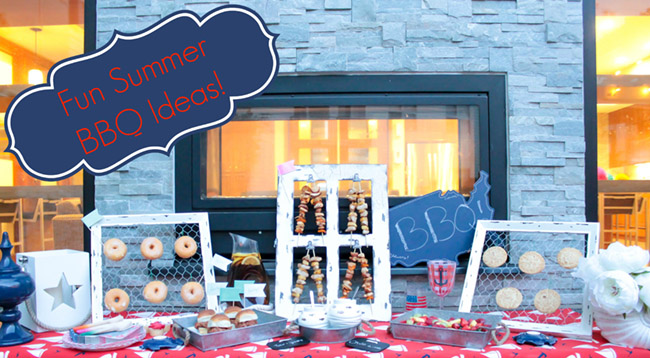 Hey Lovelies! Today we have some fun BBQ décor and food ideas! BBQing during the summer is one of out favorite things. There is nothing better than having food on a grill, relaxing and hanging our with your friends and soaking up the sun. There are some really fun summer BBQ ideas that you can do with décor from Jo-Ann Fabric And Craft Stores and we will show you our favorites to really lovely up your BBQs this year!
Summer BBQ Décor and Food Ideas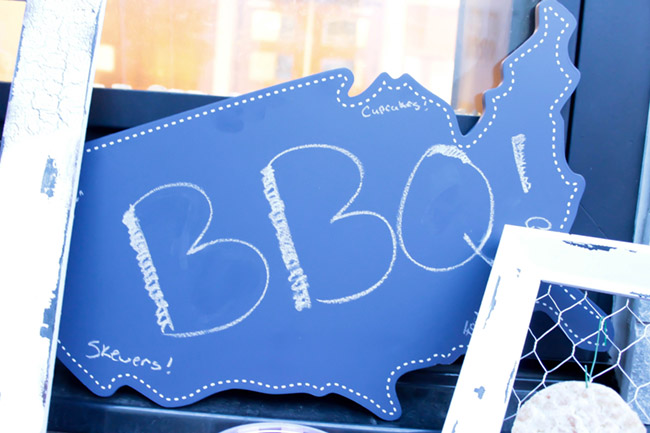 First of all, let's start with this BBQ sign! It's a USA shaped chalkboard and it is so cute for BBQ décor. It's festive, fresh and patriotic. All things that BBQs are and should be!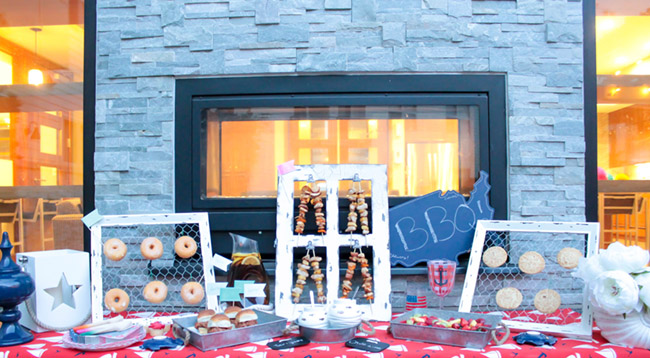 We am totally loving the nautical trend that is everywhere right now! Jo-Ann has some amazing nautical décor and fabric right now that is just perfect for a summer BBQ. We love thisnautical sailboat outdoor fabric that is water and fade resistant. It is so easy to clean too!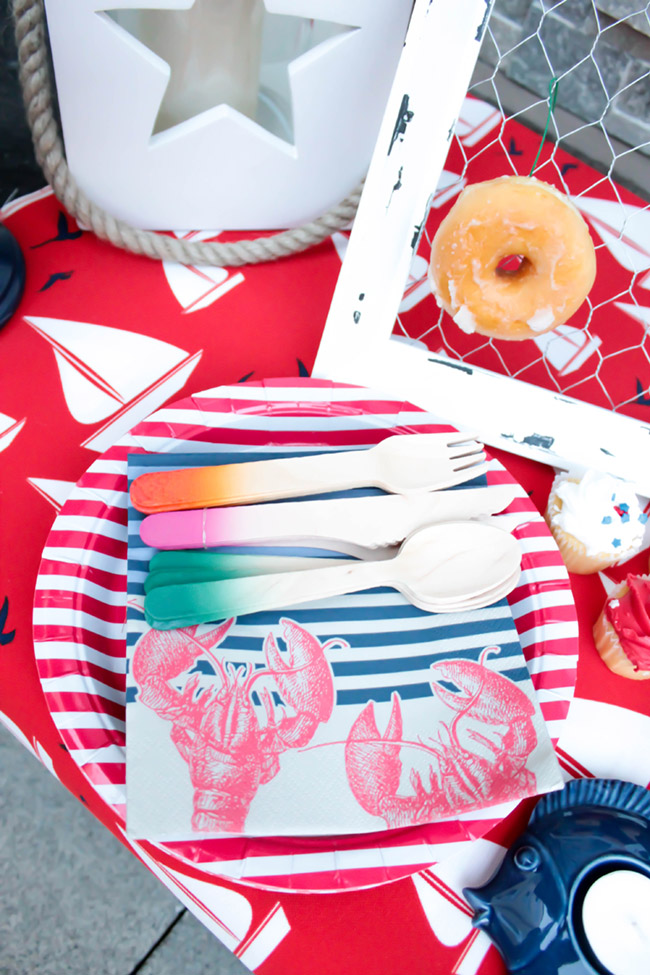 Jo-Ann also has these fabulous nautical themed lobster paper napkins (available in-stores) that go perfectly with this fun summer BBQ theme. They have a new party line that has all sorts of lovely party supplies like this set of color dipped wood cutlery. It's very bright and colorful and perfect for summer.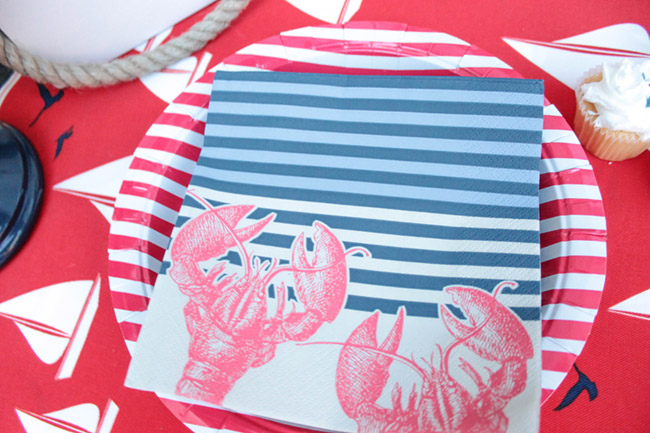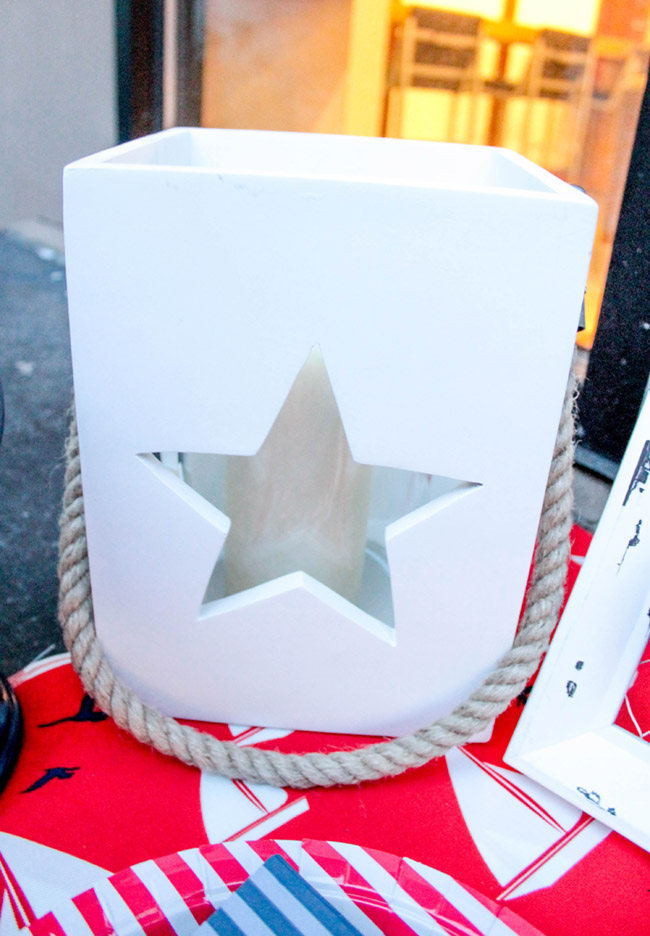 We also love this white star lantern (available in-stores) that has that nautical vibe but also very patriotic and summery too. The rope handle on it is our favorite part!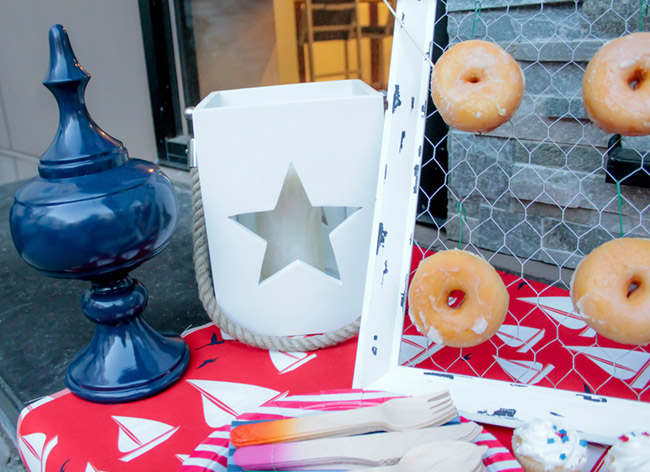 The star lantern is perfect lighting when the sun starts to go down too. It pairs so nicely with this nautical themed blue figurine that adds a touch of chicness to this summer BBQ. It's not just a great BBQ décor piece, it's a great home décor piece as well!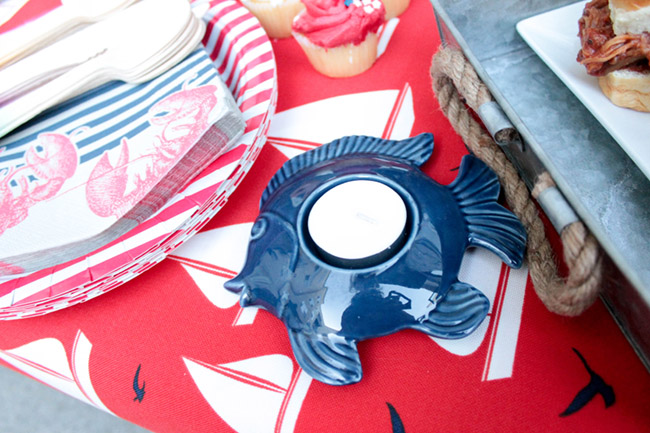 Another cute nautical themed décor piece that Jo-Ann has are these navy blue fish tea light holders. They are adorable, sweet and add a perfect sea element to this nautical summer BBQ. They also add some added light to the BBQ when the sun starts going down. Get some white tea lights from Jo-Ann to get this fun completed look.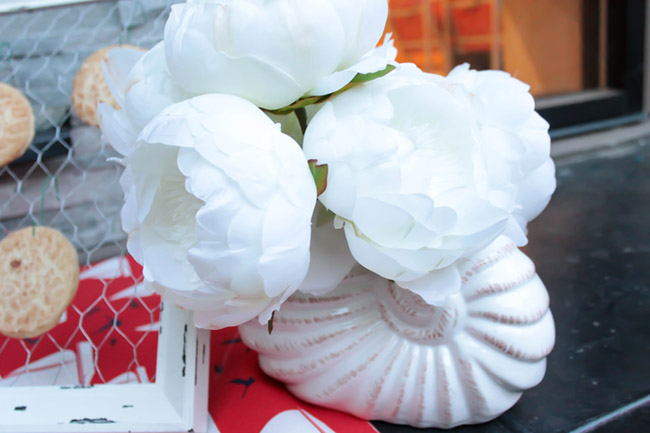 We love having flowers at all our events, even if it is a BBQ! You can display gorgeous peonies like these in a huge shell vase like this one we spotted in the store. The shell is just the right size to display a beautiful bouquet of flowers and really goes so well with the nautical theme of this fun summer BBQ.
Now To the Really Fun Part, the Food!
We have been seeing fun food displays everywhere lately and we think they are perfect for a BBQ. Why not display your foods in a creative way at your BBQ to really blow people away and entice them to dig in. Jo-Ann has the perfect frames and window panes that are part of their FAB LAB that are great for this!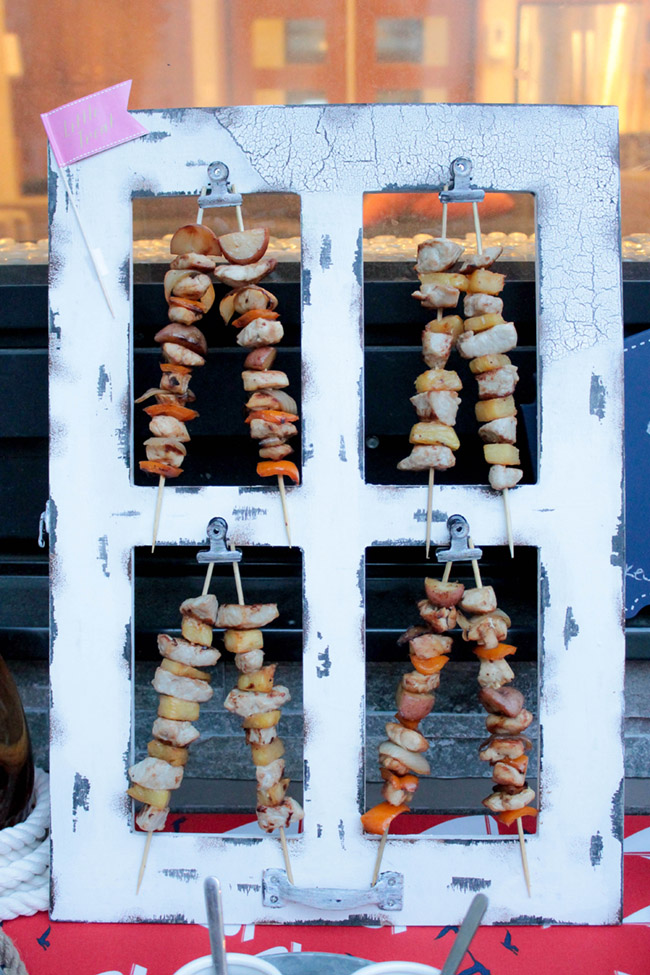 Look how cute these chicken and pork skewers are displayed in this unfinished window pane. It comes with clips so it is easy to hold the skewers in place. Just make sure there is something for it to lean against and it will stay up on its own throughout your BBQ. People can grab and go as they please!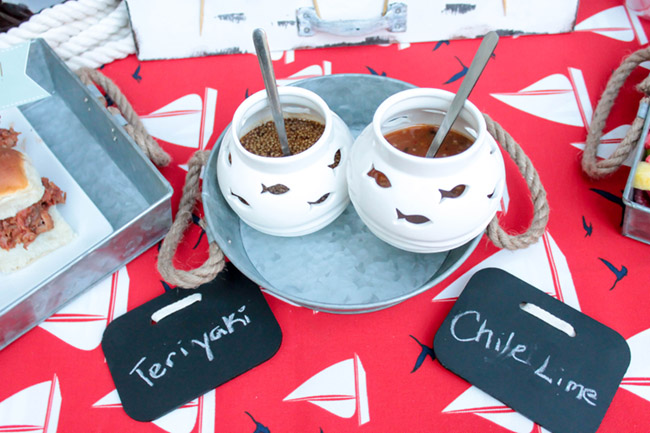 People will love having different flavor options for their skewers. We think chile lime and teriyaki dipping sauces are perfect summer BBQ flavors to have. You can display those in darling containers like these fish tea light holders for a unique look. It's definitely a fun and different way to repurpose tea light holders and it looks so cute. These really tie in the nautical theme too.
You can place them on the table or display them in a cute galvanized tray like this small circular one from Jo-Ann. The galvanized look is perfect for outdoor BBQs and the rope handles really go perfect with the summer nautical theme too.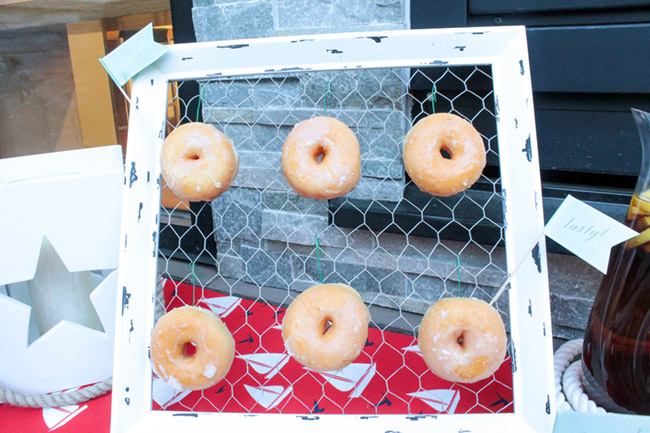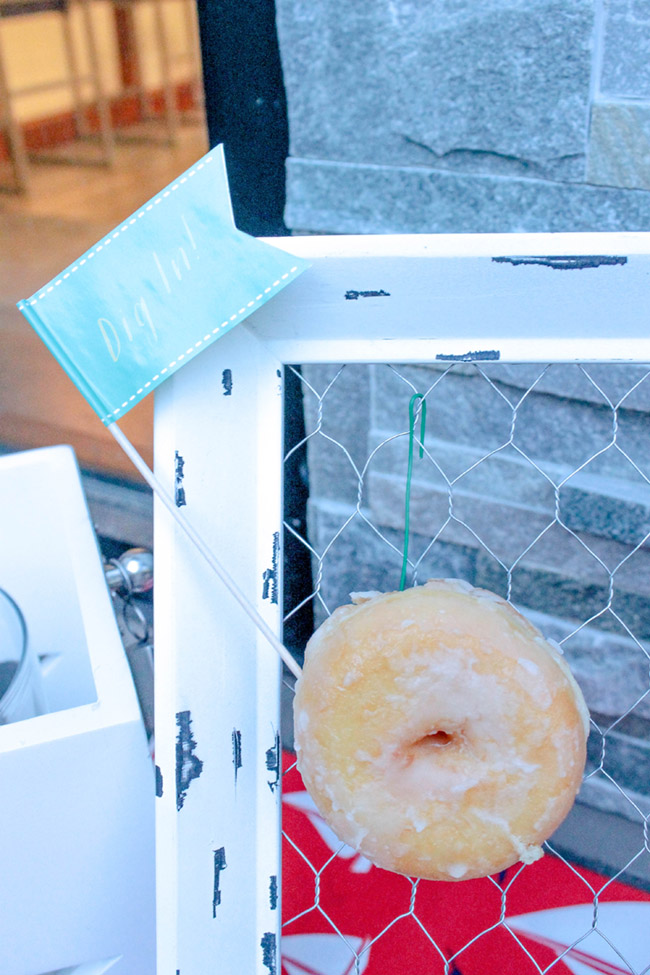 Have you been seeing those donut walls lately at weddings and events? You can have one at your BBQ for a fun dessert display. The unfinished wood white chicken wire frame is perfect for this and it matched the window pane for the skewers. Hanging the donuts it so easy! Just take Christmas hooks and hook the donuts on to 1 end of them. Then, twist the top hook so it faces the chicken wire and hook it on. It's super simple and looks so lovely! Easy grab and go treat too for your BBQ.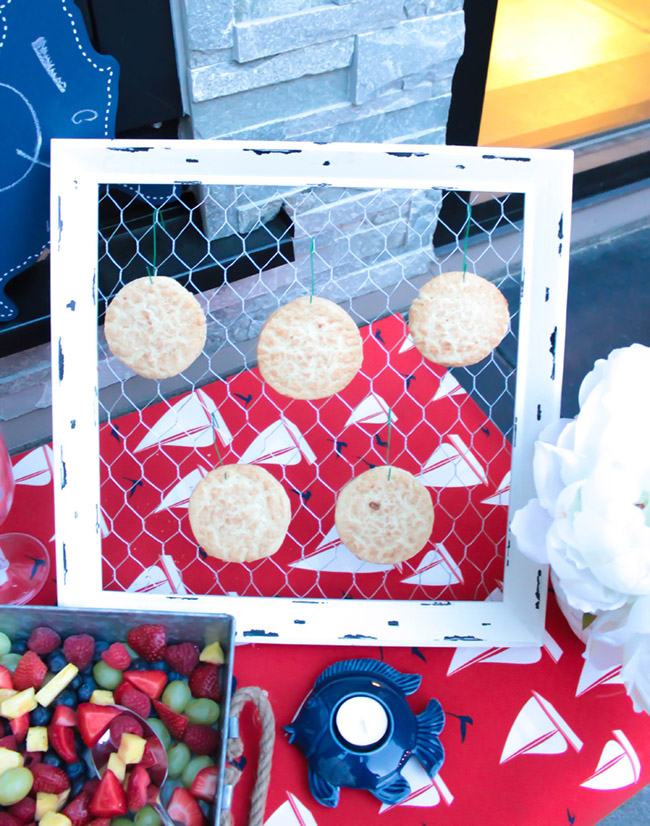 This totally works for cookies too! Donuts and cookies are perfect BBQ treats because they are easy grab and go treats so you can get back to the BBQ festivities. So are mini cupcakes!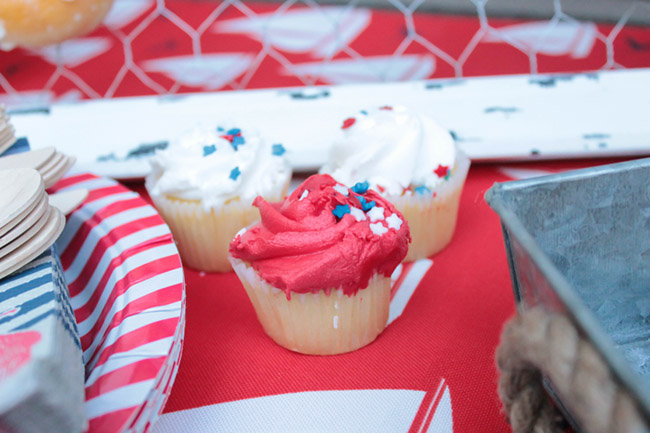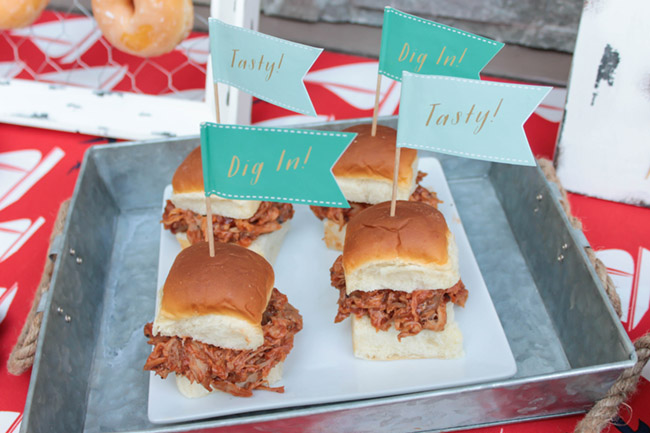 Sliders are also another great option for BBQs. You can have them with pulled pork, chicken or even mini burgers. These small galvanized trays are perfect for display these in a lovely and different way than just putting a plate on the table. The "Dig In" and "Tasty" food flags are that added flair that makes these sliders even more fun!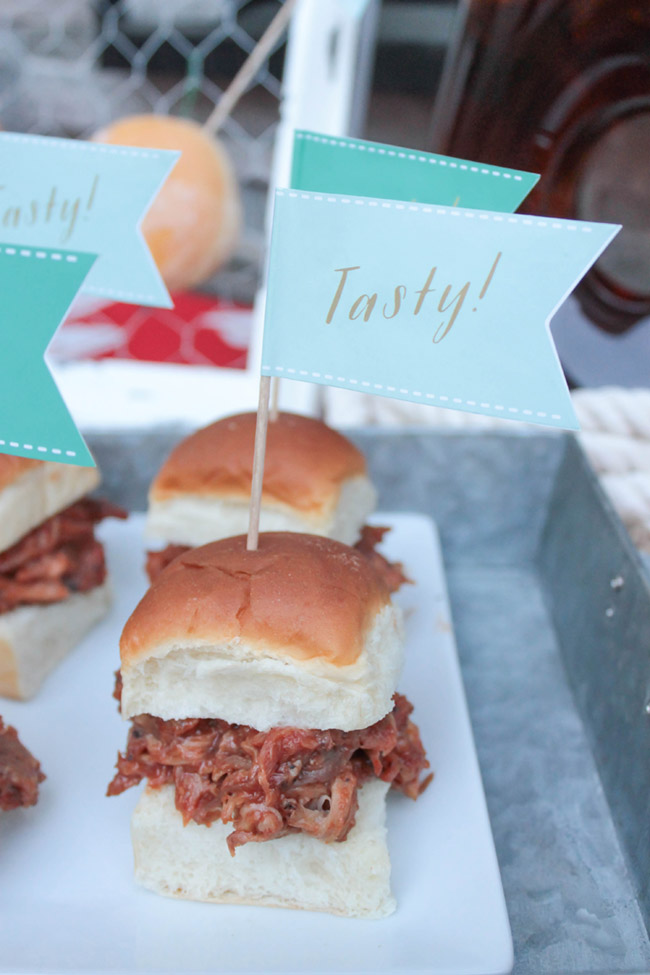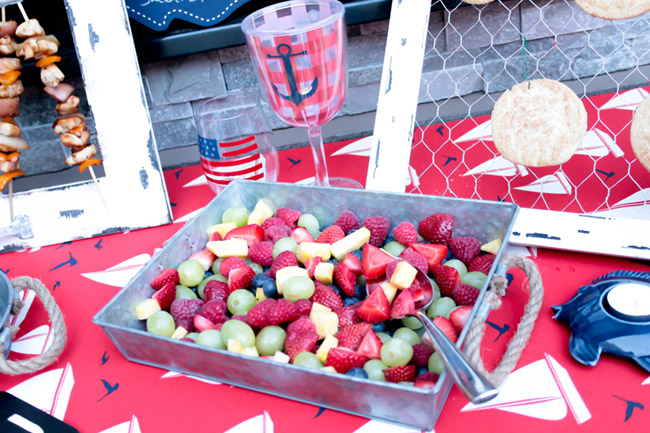 The small galvanized trays are also perfect for holding BBQ salads. You can really have any kind of salad at your BBQ from Potato salad, to macaroni salad and even Caesar salad. Fruit salad is ourfavorite summer BBQ treat though because the berries are in season and taste delicious.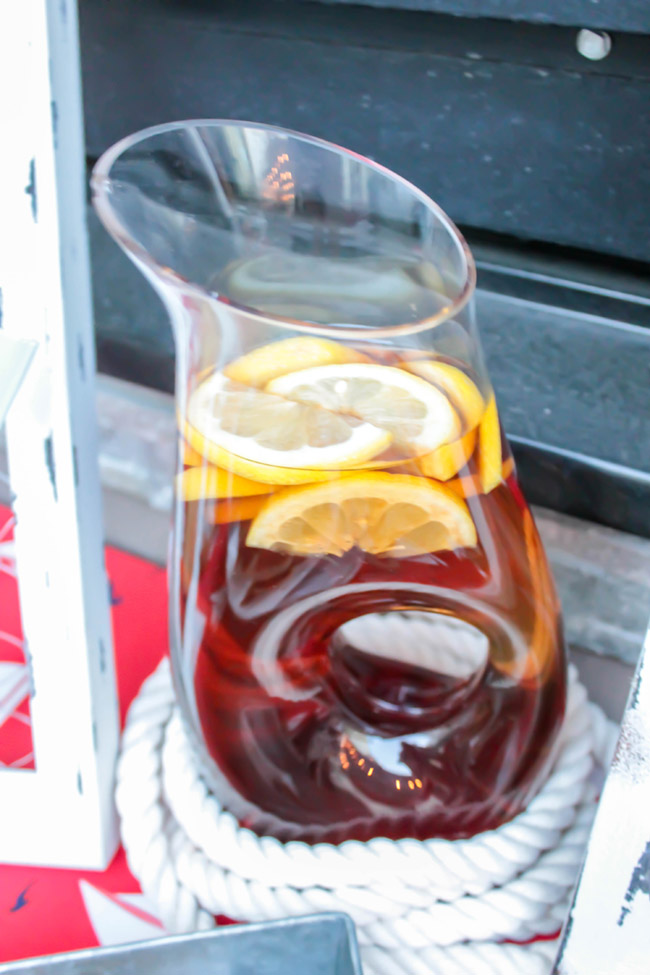 Iced tea is one of our favorite summer BBQ drinks. Real sun brewed tea is the best. Having a pitcher on your BBQ station with lemon is a really great idea to keep people refreshed throughout the day. This nautical cotton rope is the perfect wrap for any pitcher and adds that little bit of loveliness to the table!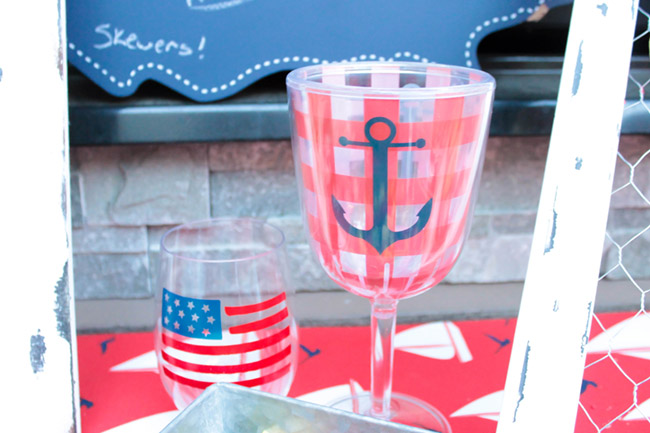 Jo-Ann has some really adorable cups in stock right now too. These nautical anchor wine cups are seriously adorable. We would love drinking out of one because they are so festive!
There you have it! All of our favorite fun summer BBQ décor and food ideas. We know your friends and family are going to flip when they see how creative you are with your food and décor at your next BBQ. Be sure to stop into Jo-Ann to pick up all of these goodies!