Lovelies! We have an amazing guest post from Hollie from the blog Hollie and the Ivy that is all about how to make your wedding lovely, but save money doing it! A wedding can be one of the most expensive events of your life, but it doesn't have really break the bank to be to still be great. Here are some budget saving wedding tips on how to plan a budget wedding that will help stretch your dollars yet keep everything looking fabulous!
How To Plan A Budget Wedding Without Compromising Style or Class
Your wedding is meant to be the happiest day of your life, but sometimes the stress of planning the perfect wedding without going completely bankrupt can be overwhelming. When you're on the hunt for all things wedding, things can get pretty expensive pretty quickly! But don't worry, we've got you covered – we've come up with some ideas to help you to plan a budget wedding without compromising on your dream day… Read on for inspiration!
Get your timings right
First things first – it's an obvious one, but if you're on a tight budget for the big day, you really need to think about when you're going to have your wedding. Picking a weekday instead of a Saturday could save you thousands of dollars – just make sure you give your guests plenty of warning so that they can book the time off work! (Sunday weddings are normally also cheaper than Saturdays if you don't fancy doing it during the week). Check out this article to weigh up the positives of having a weekday wedding.
Another top timing tip is to avoid high season and go for an off-peak wedding – the biggest wedding months are June and September so be sure to avoid these and pick a quieter, cheaper month. This is an easy way to save yourselves money without having to compromise on the style of your wedding.
It also pays off to have a long engagement; not only does it give you more time to save up, do your research and plan your perfect day, but things can be cheaper when you book way in advance. You could be saving hundreds by just being organized!
Get creative with your wedding food
Food is an easy way to save money when organizing your wedding – forget the expensive caterer and get inventive instead! Wedding food doesn't have to entail a stuffy sit-down 4-course meal anymore. A trend for hog roasts emerged a few years ago and is still going strong; perfect for a summer or winter wedding. BBQs are also a great shout if the sun is shining.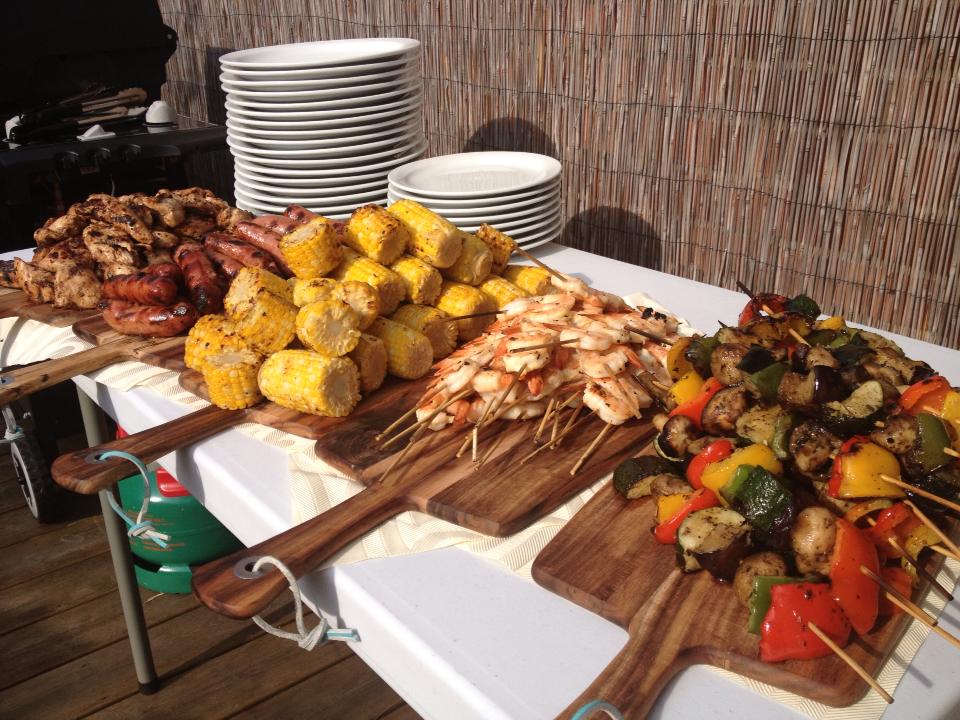 Love this wedding BBQ set up. Skewers are a great idea!
Other awesome money-saving ideas for your wedding food include having a classy champagne brunch, or sophisticated afternoon tea rather than a formal lunch or dinner. Do you have any gal pals who love baking or cooking and want to help out with the big day? Why not ask them to give you a hand by making buffet food for the evening do or cakes for your afternoon tea (or even the wedding cake if they're willing to take on the challenge!).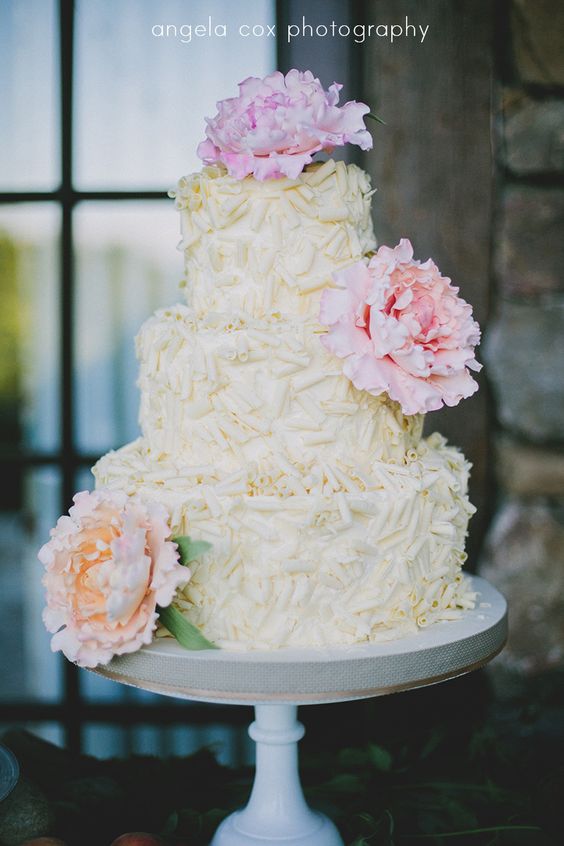 Handmade wedding cakes can be so lovely!
Not only does this save having to blow lots of money on hiring a caterer, but it's also a really lovely bonding experience – take over a kitchen and have a natter before the big day with your closest crew while making your own delicious treats. Plus your friends will love that they could contribute to the wedding in some way, AND you'll all get brownie points when everyone at the wedding finds out you guys made the awesome cupcakes.
Be crafty – utilize friends or family with talent
One great way of saving money but still keeping your wedding special is asking your friends and family to help out with decorations. Find a relative who loves crafting and sewing who can make some bunting for your marquee or barn to add that personal touch (DIY tutorials are super easy to find). The great thing about this is you can recycle the bunting and put it up in your home or your garden once the wedding's over (and have a sweet keepsake from your big day).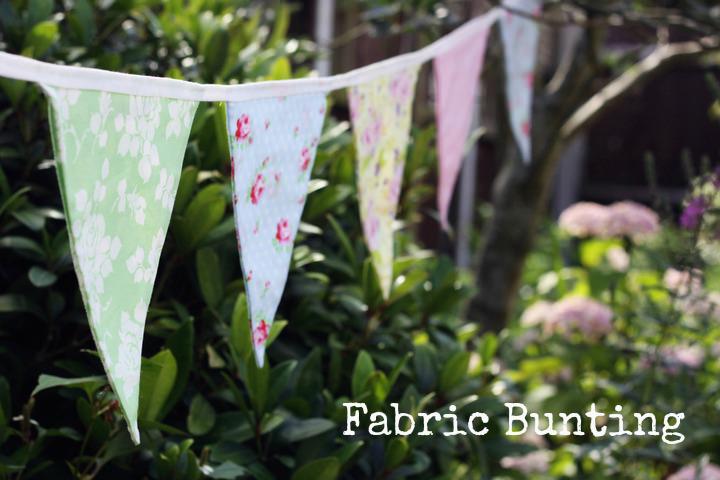 Cute DIY Fabric Bunting from BOHO Weddings
Things like table decorations can also be a team effort: instead of printing your menus and place names or hiring a calligrapher, do you have any friends that are into calligraphy? (or maybe friend whose handwriting you've always been jealous of?) Ask them if they fancy helping with your table decorations and making the tables shine. Or if you're doing your own flowers instead of using a florist (which will save you tons of money), get a group of your girlfriends with an eye for aesthetics together to make little posies for your tables. You can use jam jars and paint or wrap with twine to give a rustic feel to table flowers, and pair with fairy lights or candles to create beautiful centrepieces.
Go DIY and personalize your wedding favors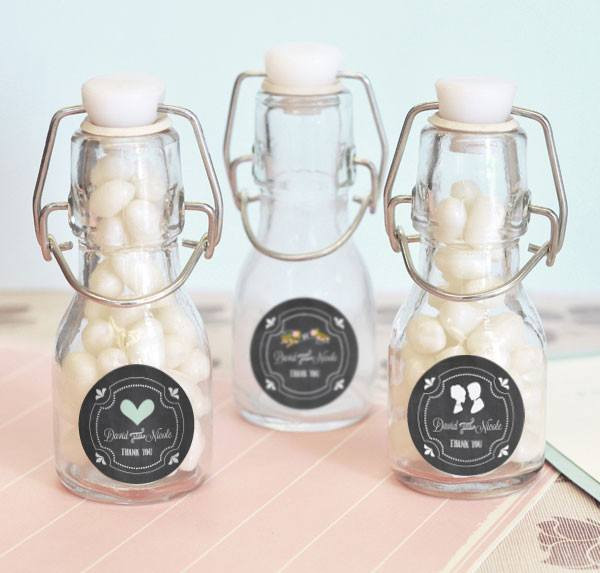 Cute Wedding Favors on Wedding Favy
There are plenty of ways of saving money with wedding favors: remember, it's not about how much you spend on these, but how much thought goes into these gifts. Your guests don't necessarily want super extravagant gifts – they want something personal and homemade that will remind them of you two and your special day.
Get crafting and make your wedding favors for your guests – why not bake cakes or chocolates and make your own little gift boxes to give to your loved ones?
Or if you love cooking, cute wedding favors like mason jars or the mini champagne bottles can be decorated and filled with anything from candies to homemade jams or cookie mix or even things like your signature cocktail.
There are loads of websites out there to help inspire you with fun, cheap wedding favors that you can easily personalize – see for yourself!
Create your own photobooth
Everyone loves the idea of a photobooth at a wedding – photobooths are great fun and tend to capture lovely moments between your guests as well as hilarious end-of-night piccies that you definitely want to laugh at in the days following. But photobooths aren't cheap and you can easily blow a chunk of your budget on hiring one for the night – instead, ditch the photobooth, invest in a bluetooth remote and pop a camera on a tripod for a DIY photobooth area. Done. Cheap photobooth prop kits are also easy to come by online, or you can even make your own.
We also love the idea of giving each table a disposable camera so that your guests can contribute to the wedding day photos – and the excitement of seeing what's been snapped once the film is developed!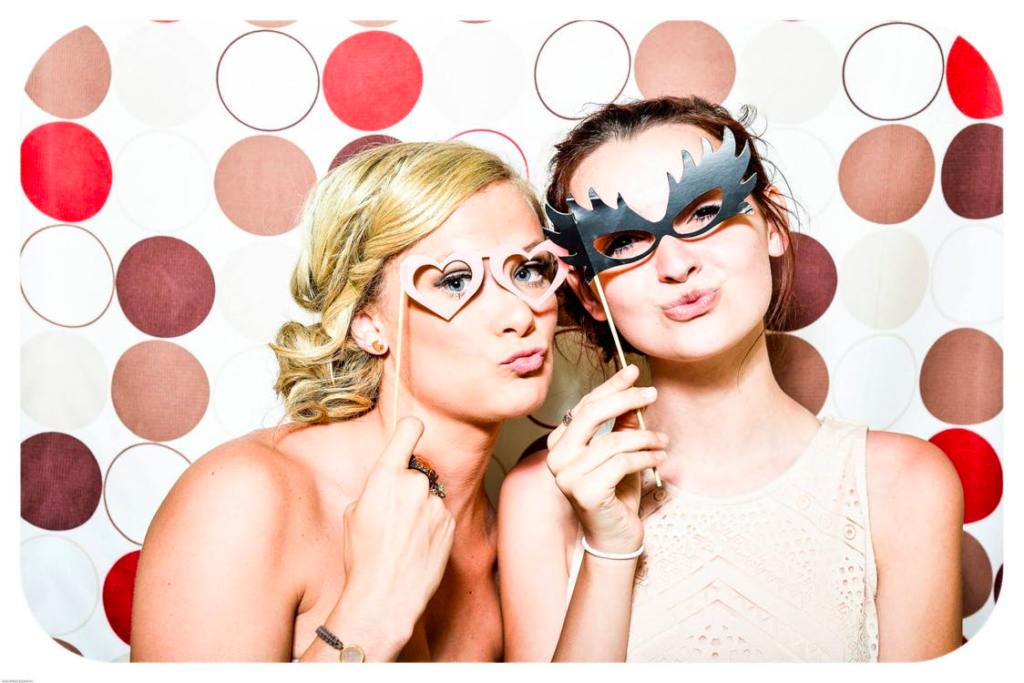 These are just a few money-saving options on how you can keep your wedding day stylish and classy without breaking the bank. What would you add to the list? Let us know in the comments below…
By Hollie Jones
Hollie is a freelance writer and co-writer for the Hollie and the Ivy blog. She is passionate about upcycling, interior design, crafts and LOVES all things wedding. Hollie enjoys writing about these topics and sharing her knowledge and experience with others.