Hey Lovelies! Who is ready for the holidays to be here? I am! If it is 1 thing to get us our of this 2020 funk, it will  be putting out pumpkins for Halloween and Christmas trees for Christmas. We all need a little joy right now and this year I am totally seeing PINK as a Halloween trend and I am loving it! I would have never thought to put pink together with Halloween but it totally works. It almost glamourizes it but in a  spooky way. I have gathered up my favorite pink Halloween ideas and inspiration to inspire your Halloween decorating this year. Enjoy!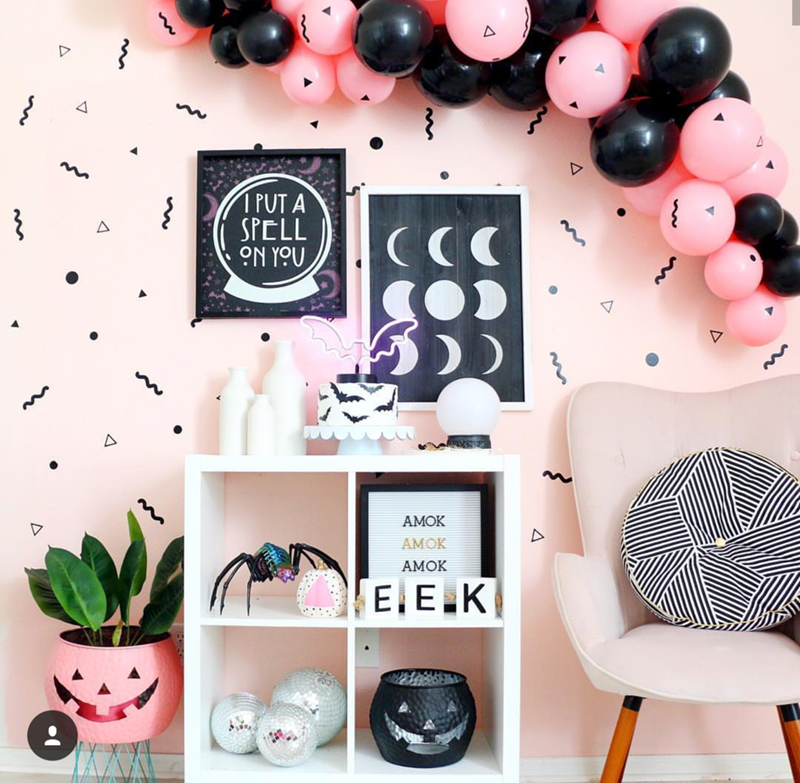 Look how adorable this pink Halloween set up is from Kalilo Chic! That Pink Halloween plant pot is everything!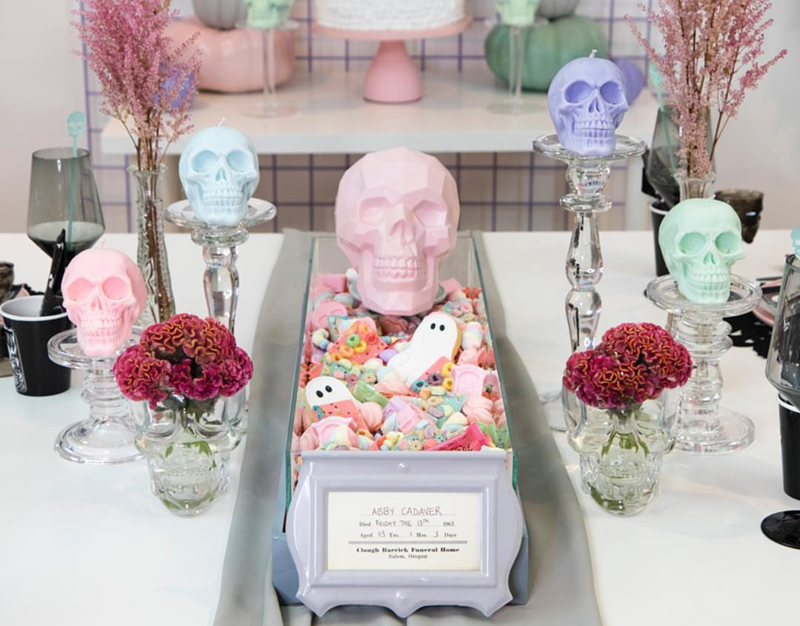 Totally loving these pink candy Skulls on Fern and Maple Events. Pastel Halloween for the win!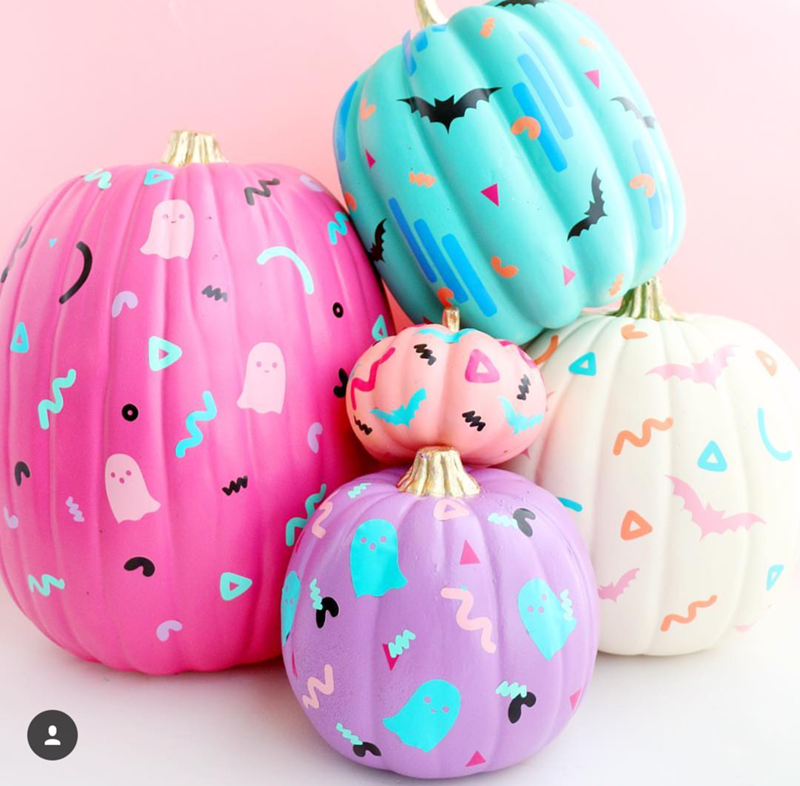 How CUTE are these pink and purple Halloween pumpkins with ghost and bats all over them? I am totally doing this this year!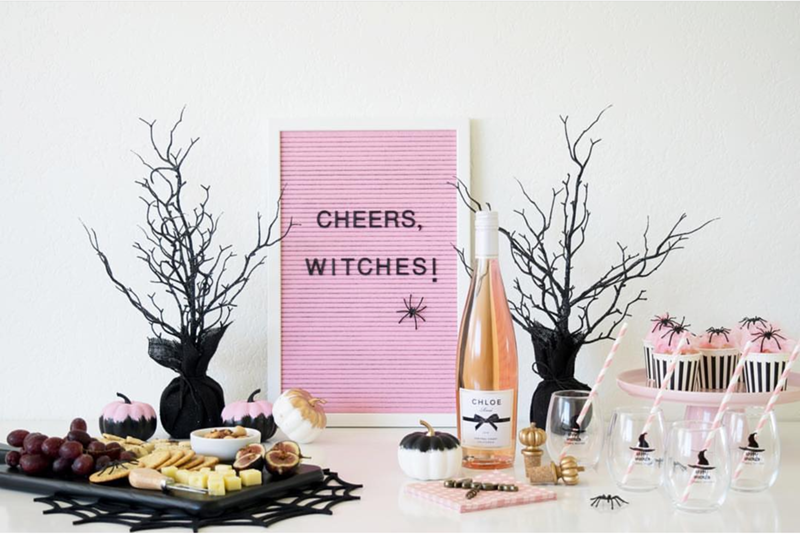 First of all, cheers witches is my favorite Halloween slogan, but second of all, LOVE the pink painted pumpkins and spider wed at this chis Halloween party from Twinkle Twinkle Little Party.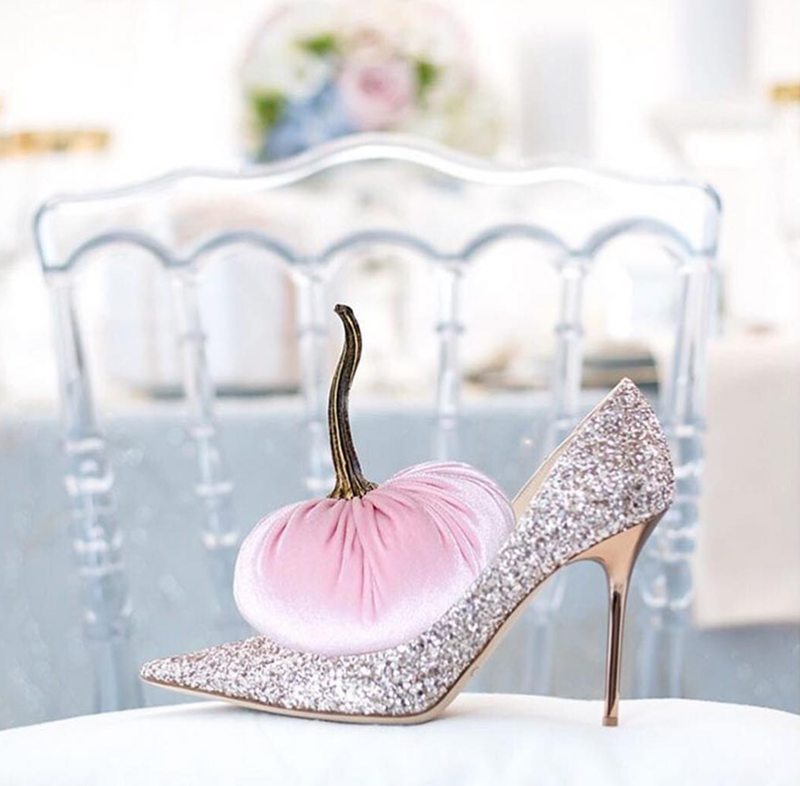 There is nothing more to say except this is just fabulous in every way. Thank you for the pink Halloween inspiration Storybook Bliss!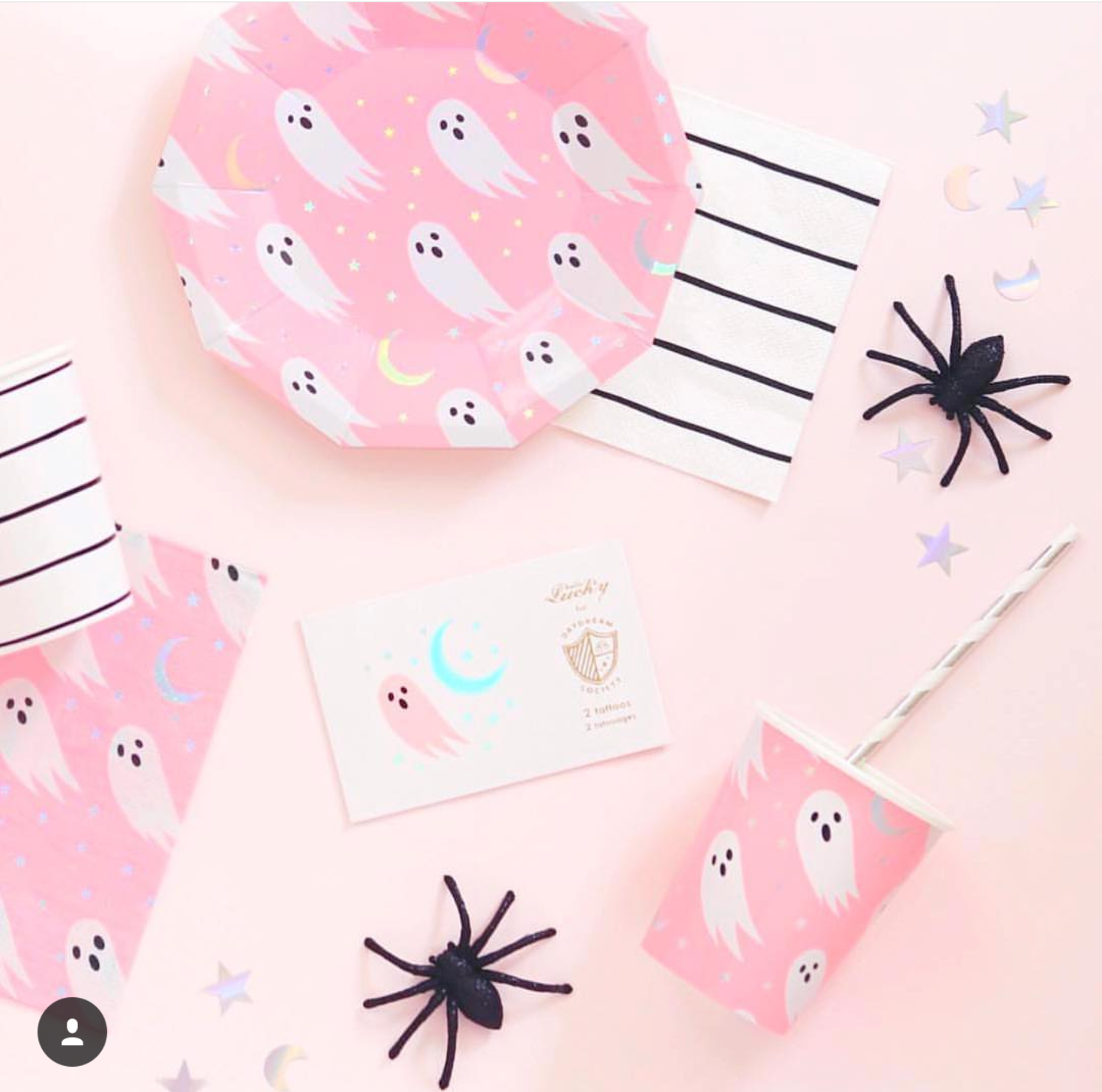 LOVE these pink Halloween party supplies with fun ghosts and holographic moons on them we spotted on Pippa & Co Events!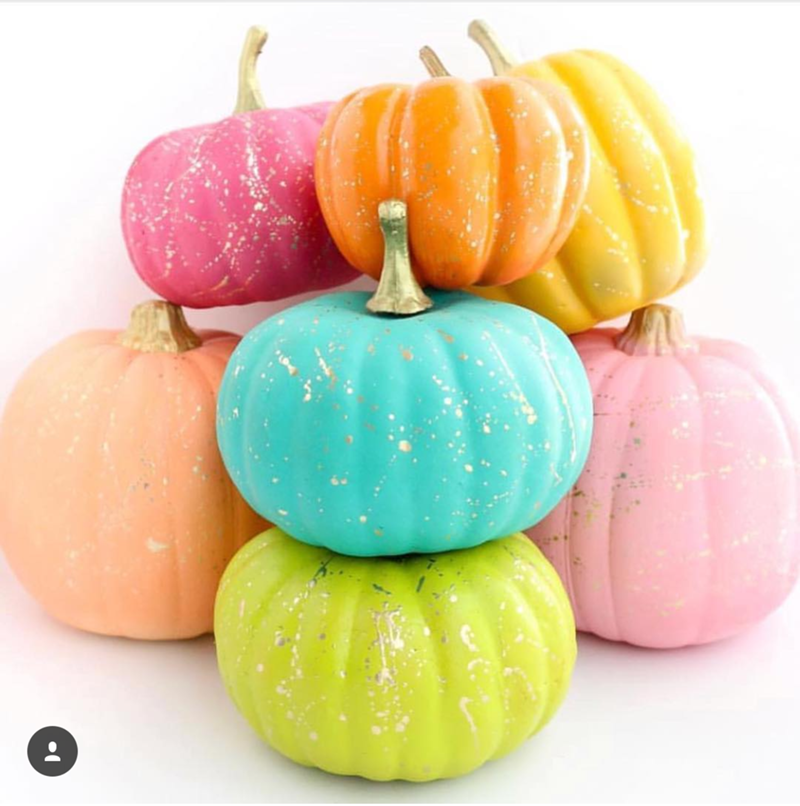 Loving the colors of these gold splatter pumpkins from Sugar and Cloth Shop. Especially the pink one!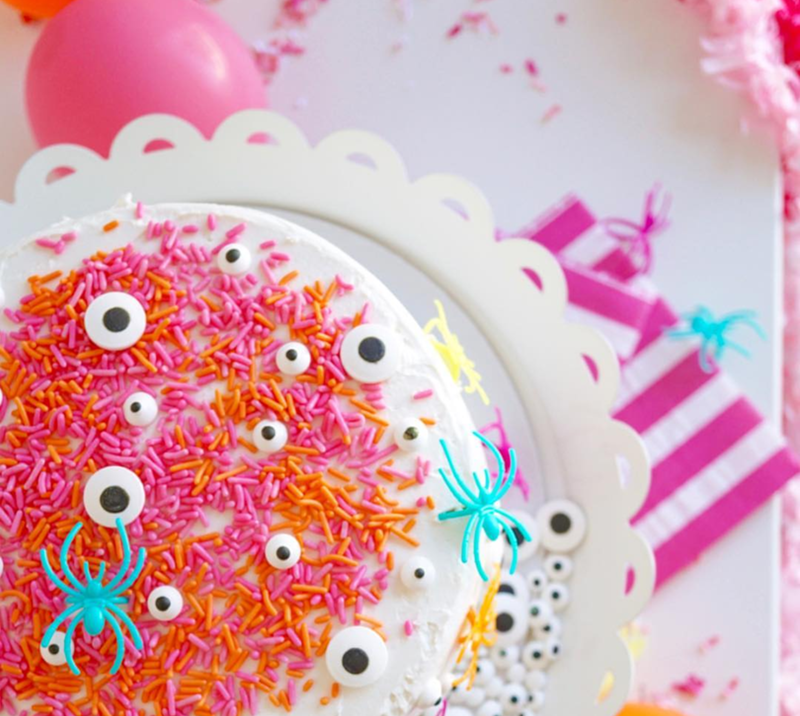 Oh my gosh how FUN is this pink monster Halloween cake from Make and Do Studio!?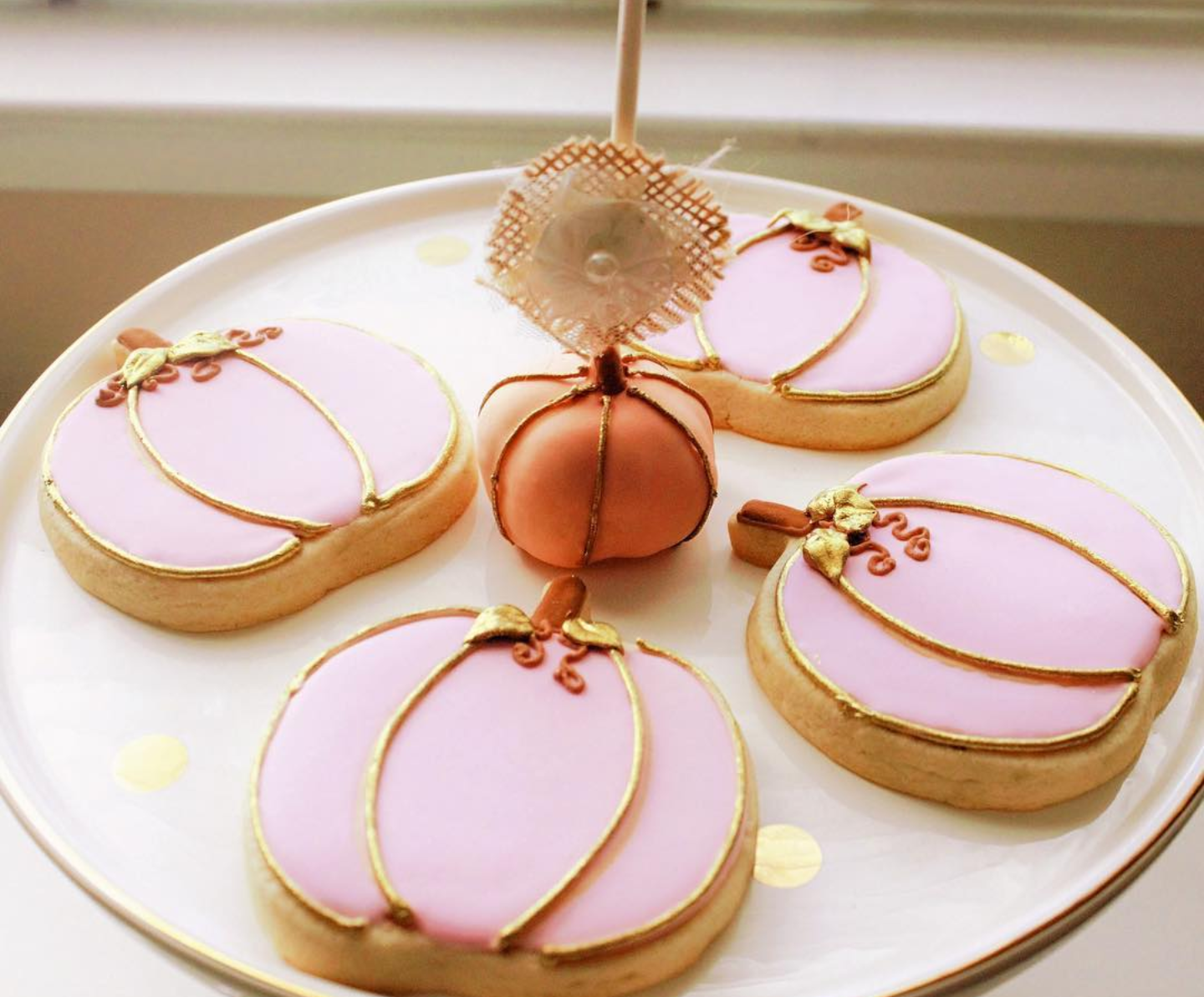 This pink pumpkin cookies are so dreamy from Parties by Paula!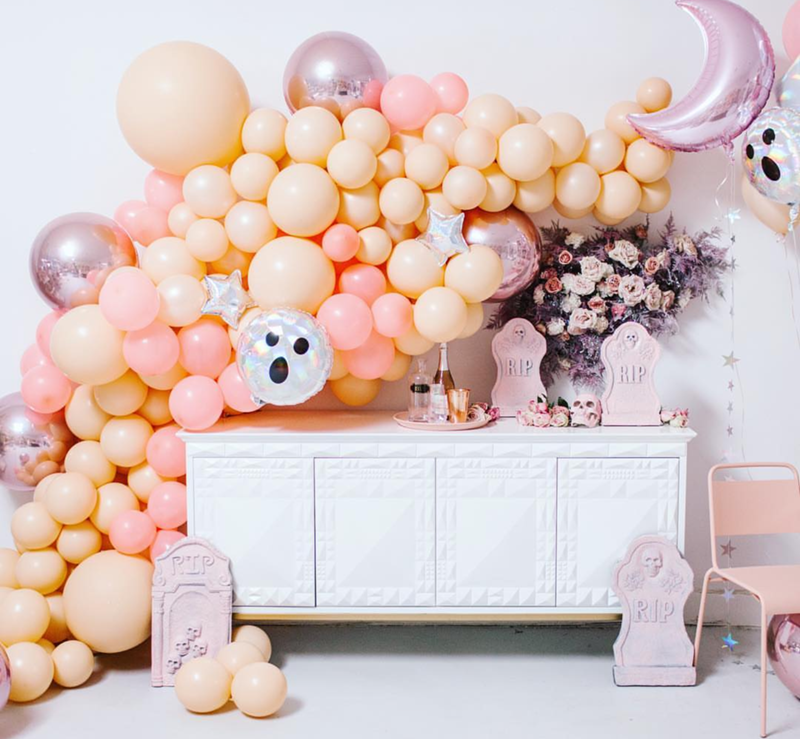 This is the quintessential Pink Halloween Party set up from Bonjour Fete! LOVE the pink tombstones, bottle of rose and that amazing Balloon garland!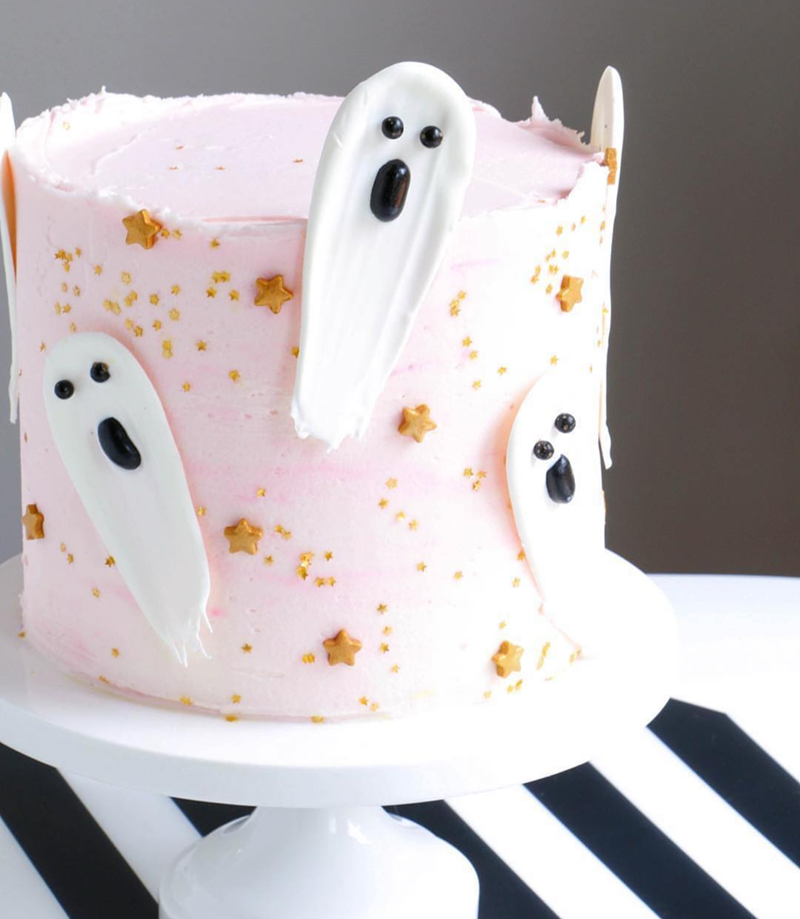 I am SMITTEN for this Halloween pink cake with amazing ghosts on them on No Biggie. The gold stars on the cherry on top!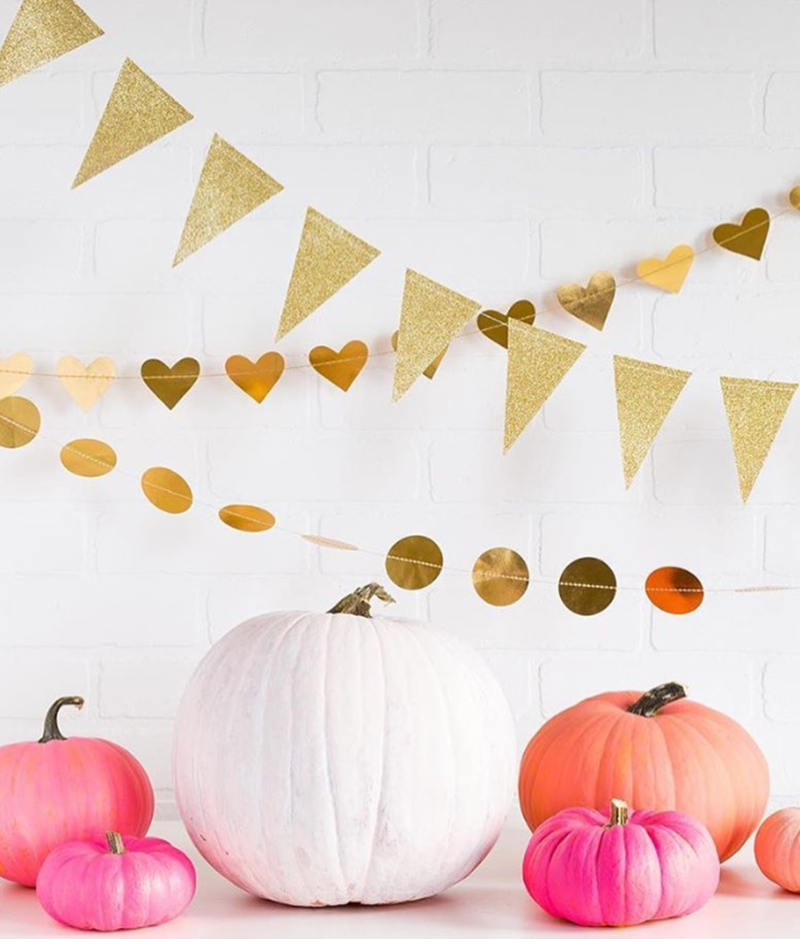 Love the different shades of pink on these pumpkins on My Minds Eye Inc!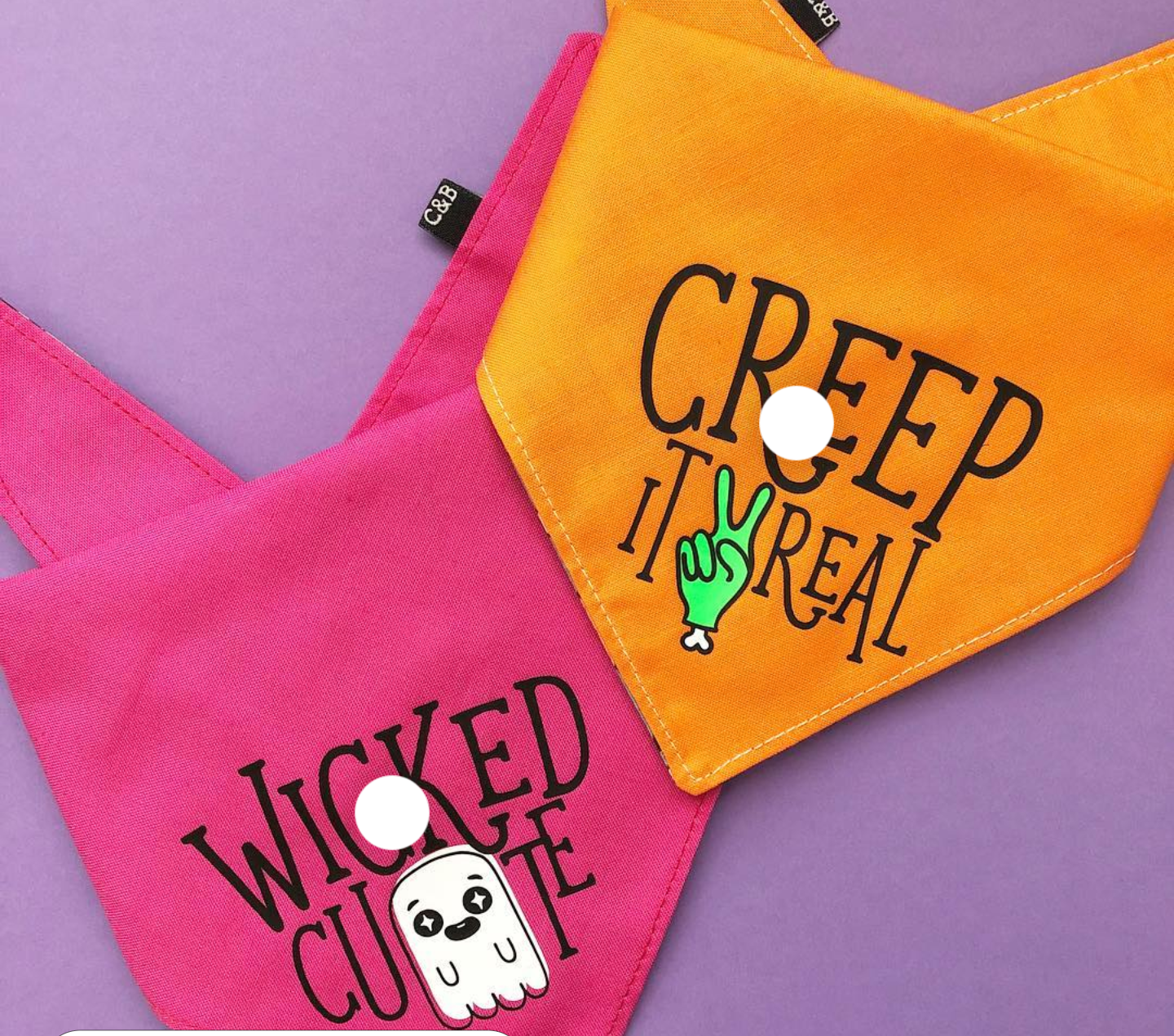 Even doggies can get into the pink festivities with this fun pink wicket cute dog bandana from Clive and Bacon!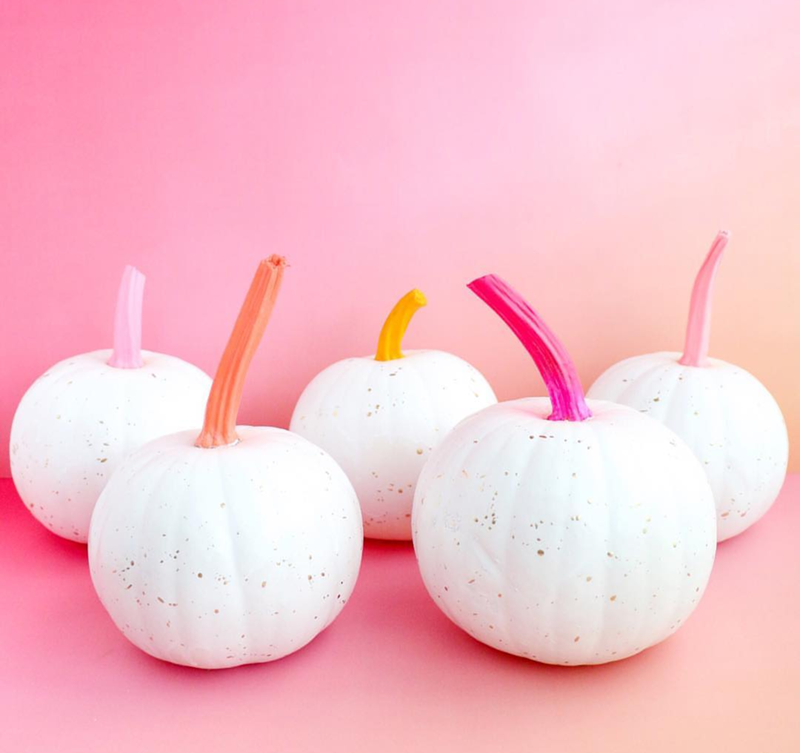 Who needs pink pumpkins when you can have pink stems on pumpkins! Such a chic look from Kailo Chic.
This pink Halloween party is Killin' it on Black Twine! The pink and black balloon cake topper is so cute and those pink skeleton treats are so fun too!