Hey Lovelies! We all know how hard it can be to shop for bridal party gifts. There are so many great trinkets and do-dads out there it can be hard to select one that is meaningful. Problem solved! We have a wonderful guest post today that rounds up the best modern bridal party gifts and ideas to really pamper your closest friends. From trips, to jewelry, adventures to robes, there is something for everyone and it will definitely have your best girl friends feeling admired!
Modern Gifts for Your Bridal Party
Your bridesmaids are your best friends, your sisters, the wonderful women you want to stand at your side while you marry the person of your dreams. As such, they deserve a lot more than the cliché bridesmaid's gifts that feel given out of obligation more than heartfelt sentiments. Make your wedding day an occasion to remember for everyone while thanking them for all their help and support during your nuptials with one of these unique gift ideas.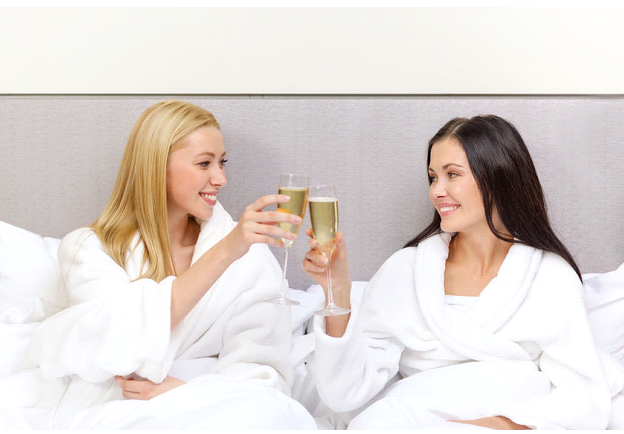 A Girls' Trip
Instead of buying something material that they may or may not like, why not create memories that you all can treasure for years to come? Plan a girls' trip and handle the bulk of the costs for a weekend of fun that will have you all laughing and enjoying your time spent together before you get married. Book an Airbnb in a local destination spot, rent out a cabin in the woods away from the pressures of the outside world, or plan a stay-cation in your city at a swanky hotel. Getting away will be a nice break for you from all the hubbub of wedding planning, and you'll get to spend a weekend gabbing with all of your best friends like a high school sleepover. You can even ask around to family members or friends and see if anyone has a vacation home they wouldn't mind letting you use for free or at a discounted price, making this the perfect bridesmaid present for a bride who's working on a tight budget.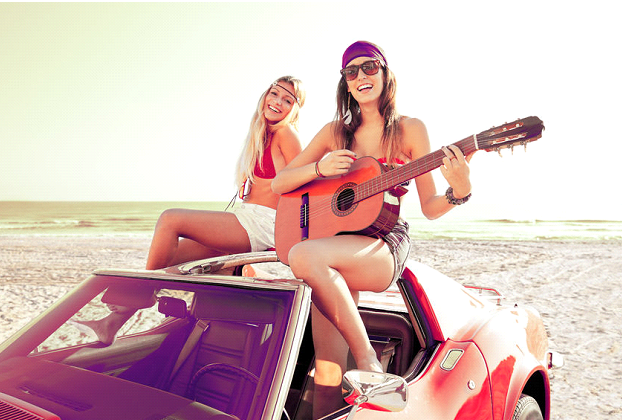 Personalized Jewelry
Make sure they've got all the pretty accessories they need as they walk down the aisle ahead of you by purchasing personalized jewelry for each of them. Taking the time to customize a bangle or necklace with their initials or a sweet quote that makes you think of them is a heartfelt way to take a classic present and put your own spin on it. You can use a company like Thoughtful Impressions and take your pick from a range of jewelry pieces, from bracelets to the extremely popular bar necklaces to lockets in which you can place sweet pictures.
Practical Presents
Maybe your bridesmaids are the more practical type. If that's the case, there's plenty of gift ideas that can help you properly thank them for your support, while still personalizing it to each individual gal. For the friend who is a self-professed foodie, a gift certificate to a fun cooking class will definitely get her going. A bestie who is notoriously always on her phone will appreciate fun phone accoutrements like designer phone cases from TouchofModern.com and a portable charger that will keep her iPhone juiced up even when there's no electric outlets in sight. The art fiend will adore a canvas print of her favorite piece from her favorite artist, and a movie buff will adore a basket filled with all the goodies necessary for a fun movie night along with a subscription to Netflix.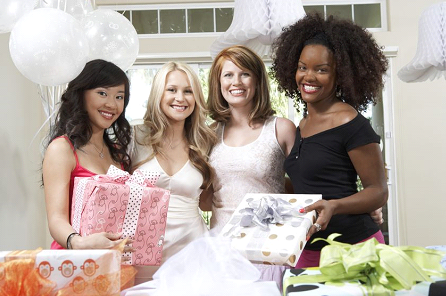 Silky Robes
There will be a lot of preparation time for your wedding, not only for you but your bridesmaids as well. Make sure they're comfortable with silk robes bought especially for them, especially for the occasion. Who doesn't want a silk robe to lounge in on lazy Sundays right after showering? Every gal should feel the luxury of a silk robe, so make it happen for your best girls on your wedding day—and of course grab one for yourself as well!
An Adventure
Sometimes we all need a little more adventure and excitement in our lives, so treat your best girlfriends to some adrenaline pumping fun. Consider a rafting trip, a day spent screaming on the roller coasters at a local theme park, or a camping extravaganza filled with hikes and outdoor adventures.
They've been there for you and your guy for years, and they're sure to be there in the future, so make sure you make your bridesmaids feel appreciated for all of their help and support. They're your best friends and you know them well, so consider this list and determine which of these presents are sure to delight.