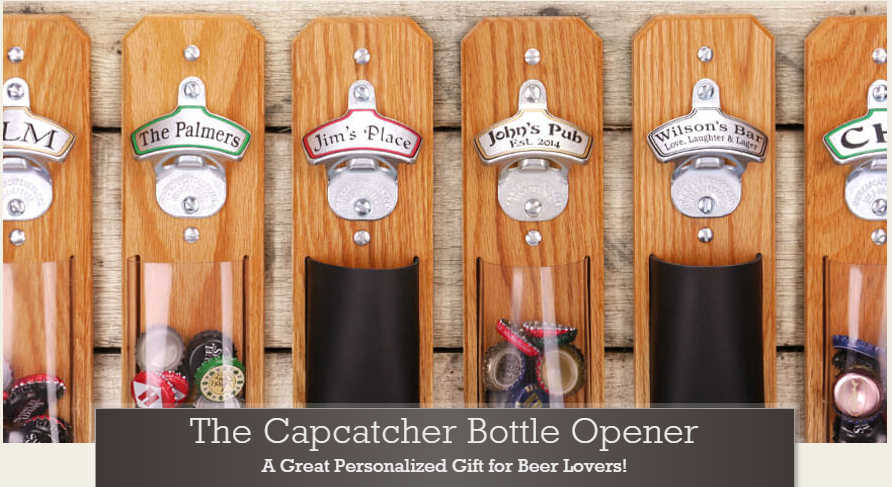 Lovelies, if you are looking for a creative gift for your bridal party and they LOVE beer than Capcatchers is where you want to shop! They have a ton a fun beer gifts that are super unique and also personalized. They have a great online selection of creative, affordable gifts for your groomsmen, best man, dad, husband, boyfriend – or any other beer-loving man!
They are most known for their fun capcatcher bottle opener that catch the bottle caps in a little pouch right under the bottle opener. What we love about these is they can go anywhere! They have a super strong magnet on the back of them so they can go on your refrigerator, (which is awesome! ) but they also come with pre-drilled holes so you can mount in anywhere in your home. Man cave bonus right?! You can also customize the wood, the bottle opener and the pouch to be exactly how you want too. They make perfect bridal party gifts!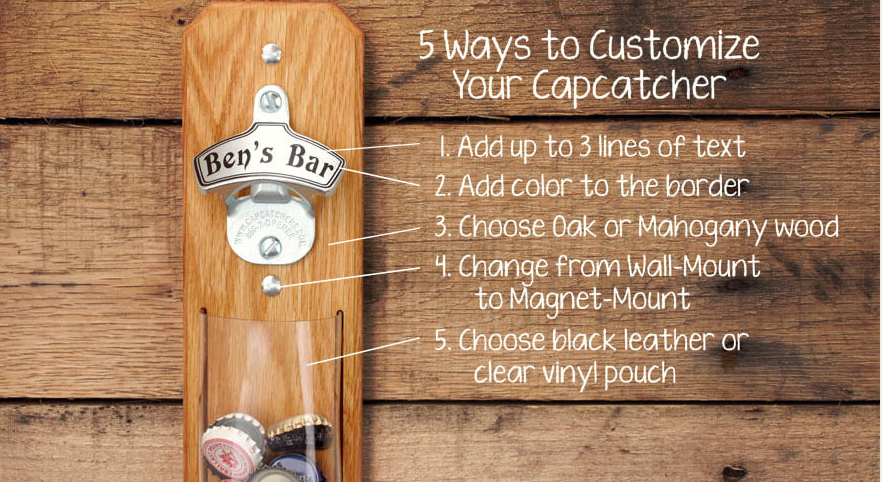 They have personalized beer buckets and beer mugs too which we know any guy would like, especially the groomsmen. You can get your groomsmen's name on each bucket or have your wedding date on there too. You also get the beer buckets customized with custom text with tavern and pub style text which is really cool. The matching custom glasses make a perfect pair to the bukets and the a completely trio with the bottle opener!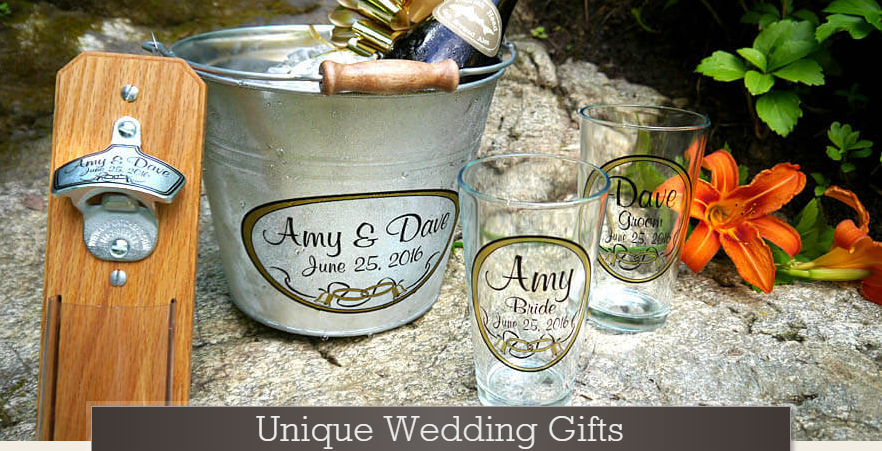 You can get custom beer mugs, pub glasses and our favorite new look stainless steel glasses. You can get them all as a set to make a gift basket for your favorite men in your life or you soon ot be hubbies best friends as an awesome groomsmen gift package!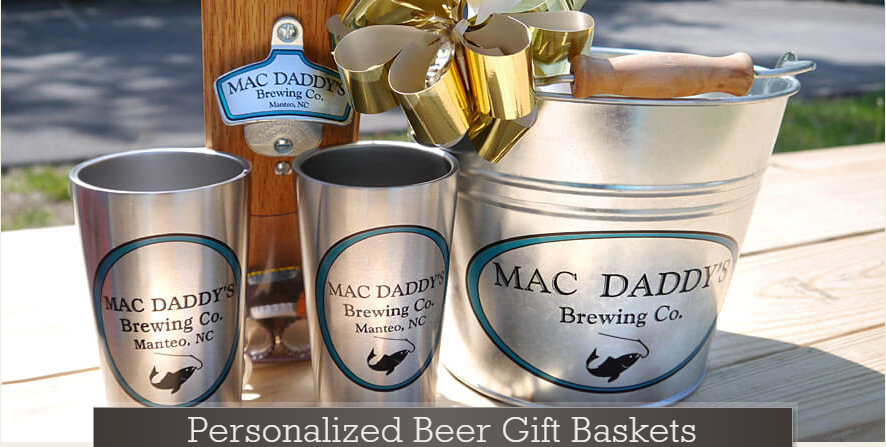 They have all sorts of options with it comes to glasses, buckets and beer openers and they are all personalized. All perfect for bridal party gifts!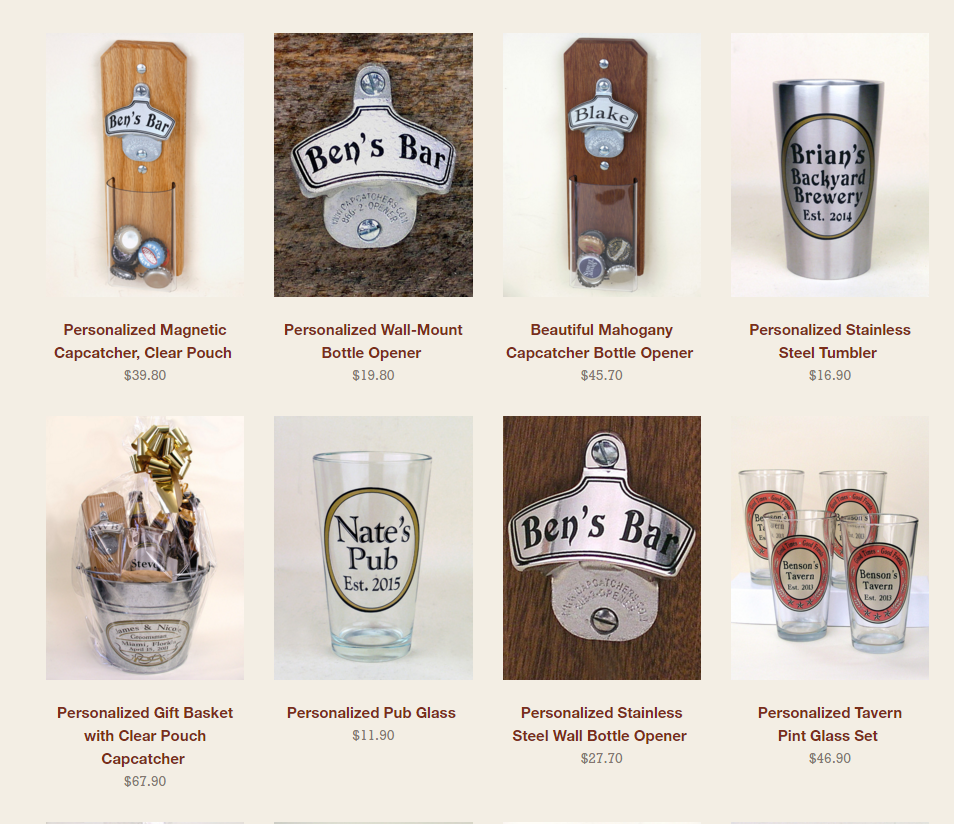 Capcatchers has great groomsmen gifts that are different, unique personalized and something they will actually use. (Which is always important!) Be sure to check out their great selection of beer gifts that are perfect for groomsmen, your hubby, your Dad, boyfriend or even the awesome beer loving best girl friends in your life!
This post was sponsored by Capcatchers. Be sure to support them and all of our other lovely sponsors so we can keep bringing you lovely content week after week.