Lovelies, you know how much we love Evite. Not only are we one of their party idea contributors and we planned a fun chalkboard Easter party for them, they also have some of our favorite online cards to send out for our parties. But I am sure you already are familiar with their designs because millions of people use them every day, hopefully including you! Evite has come out with something new in the online celebration world and it's called instant gifts!

An Evite instant gift is a gift that you pick out for your friends or family and send through an email or text message. The recipient receives the gift and enters their shipping address to have it delivered. If it's not something for them, they can also select other items before it's shipped too. It's perfect because you never have to worry about a shipping address or if it's the perfect gift. And now it's on the go too! Evite's Instant Gift app downloads right to your iPhone or iPad and you can search through their vast array of gifts wherever you are.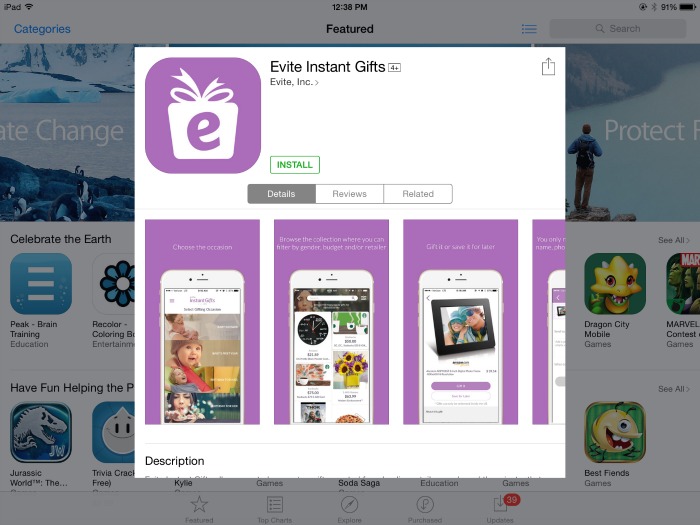 Last Minute gift giving? Not a problem anymore! Evite Instant Gifts is the quickest and easiest way to send a gift. No need to run out and find a gift – with Evite Instant Gifts you can send a thoughtful gift and have it arrive in minutes. It's seriously ideal for any occasion including Mother's Day that is right around the corner! Mother's Day is the day to celebrate all of the wonderful mothers in your life. Whether it's your mom, aunt, grandmother, sister, best friend, or some other female who as impacted your life and now you can find a gift for them in an instant! Find lovely Mother's Day gifts in a jiffy.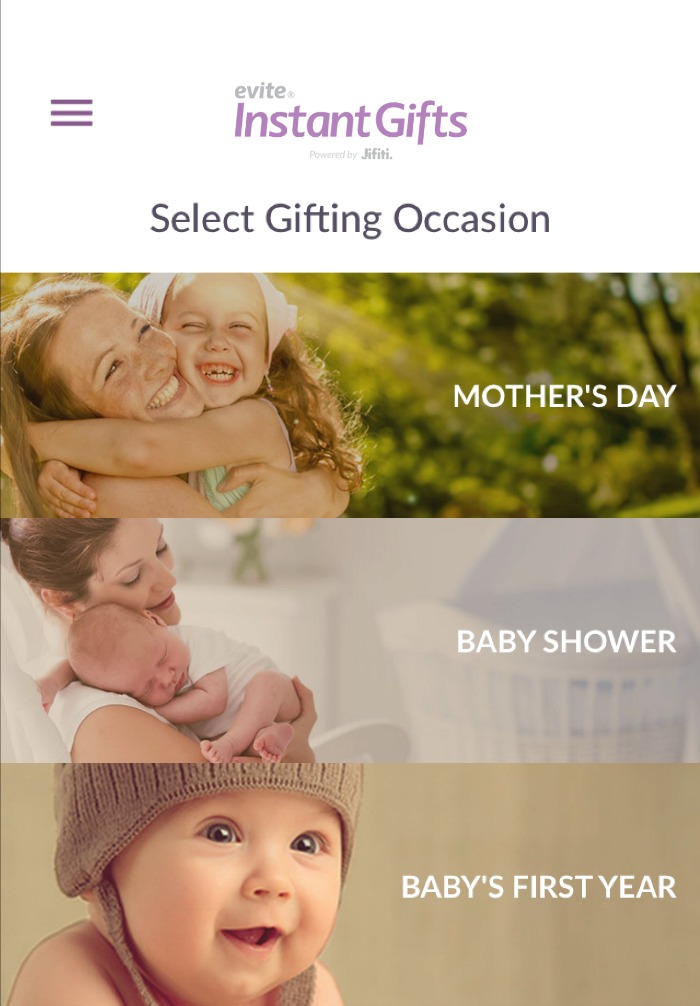 There are tons of things to choose from including gift cards from all of your favorite brands like Amazon, Target, Barnes And Noble, Best Buy and Nike. They also have all sorts of other gifts on there too like jewelry, flowers, gift baskets, wallets and purses, books, flip flops… really anything and from your favorite stores like DSW, Overstock and Lord & Taylor. We love their gift filter option because looking through lots and lots of pages is no fun. You can narrow down gifts by your favorite brand to get exactly what she will like or narrow down by price to find what fits in your budget. There is even a save for later option so you can keep browsing and narrow down your favorite picks without losing them. It's SUPER user friendly and will definitely help you find the perfect Mother's Day gift for all the moms in your life.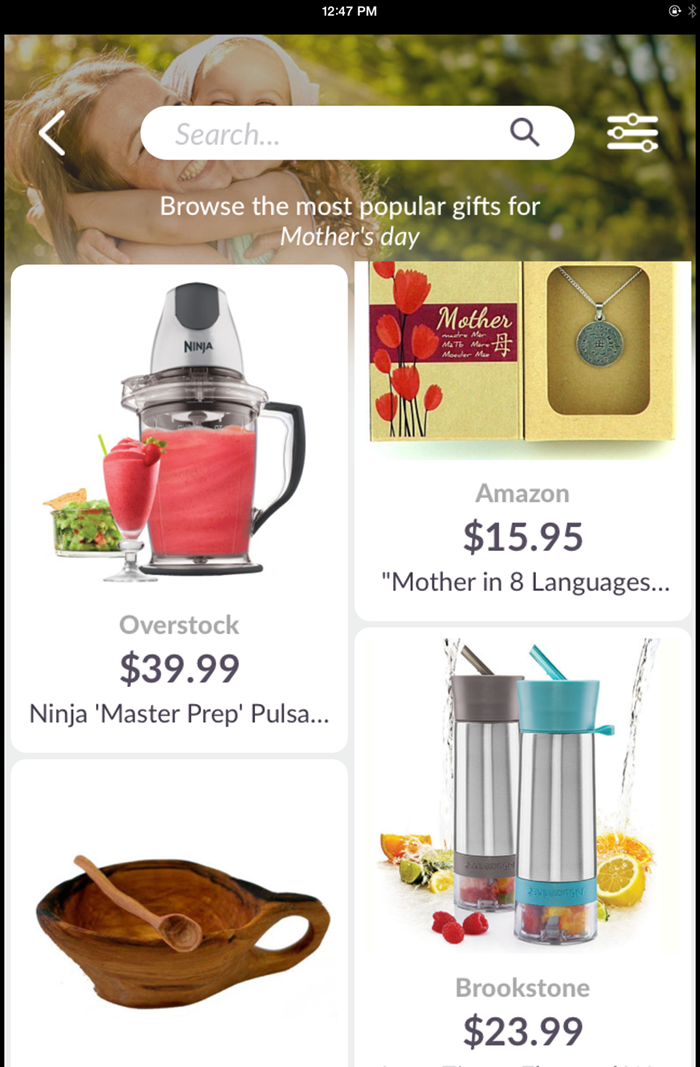 Checking out is a breeze too, so if you are on the go and want to get Mother's day shopping done in a snap, then this is definitely for you! At check out you can demo what your instant gift will look like from the recipients end so that it turns out just the way you like it. Not sure of mom's or grandma's email address or phone number on the go? No worries, at check out the app will ask access to your contact list so it can pull the information from your phone to fill it in. We love when technology helps us like that!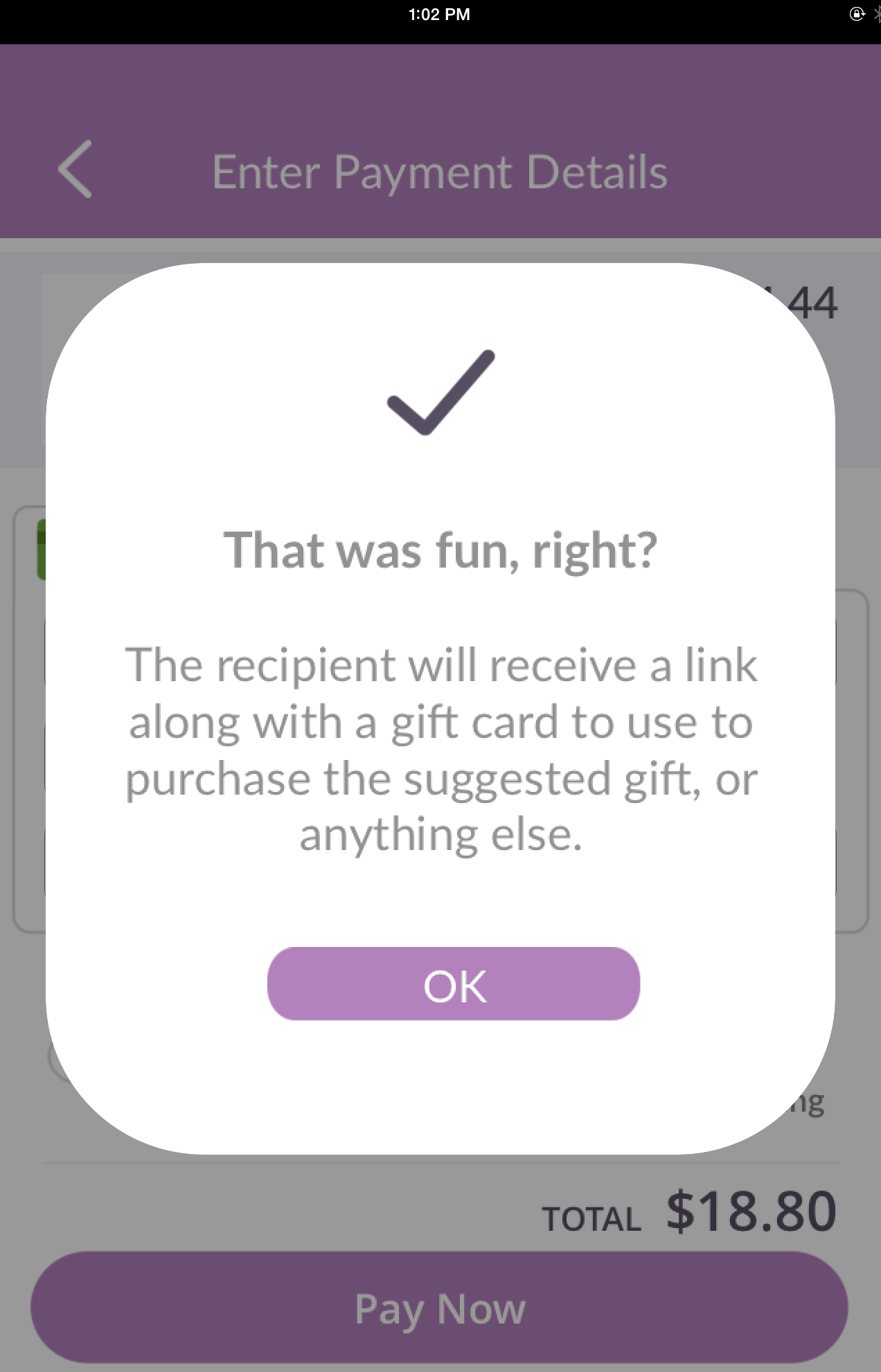 Once you put in your payment information, your gift is on it's way! Remember, the recipient has to enter their home address for the gift to be delivered and if they already have something you picked out or are looking for something else, then they can choose what gifts fits them perfectly from Evite instant gifts right from their computer or phone.
Mother's Day gifts, easy peezy. Now that's what we are talking about! ; )
Download the Evite Instant Gifts App today or visit their instant gift section to start shopping for Mother's Day Gifts today!
This post is part of the Evite Influencer program. As always, the content and opinions are my own. Thank you for supporting the companies that make it possible for us to keep the creative content coming!