4 Lovely DIY Plant Centerpieces
Hey Lovelies, we are super xcited to share 4 DIY Plant Centerpieces with you today. There are so many different shapes and sizes of plants and they are all unique and make for their own lovely individual looks. They are a creative way to bring a fresh element to your tables and can create a perfect centerpiece for your weddings, dinner parties, birthdays and more! Plus, it can double as really lovely décor for your home too. Joann Fabric And Craft Stores make it easy to shop for all sorts of charming plants, leaves, succulents and greenery. Today, we are going to show you some of our favorite looks!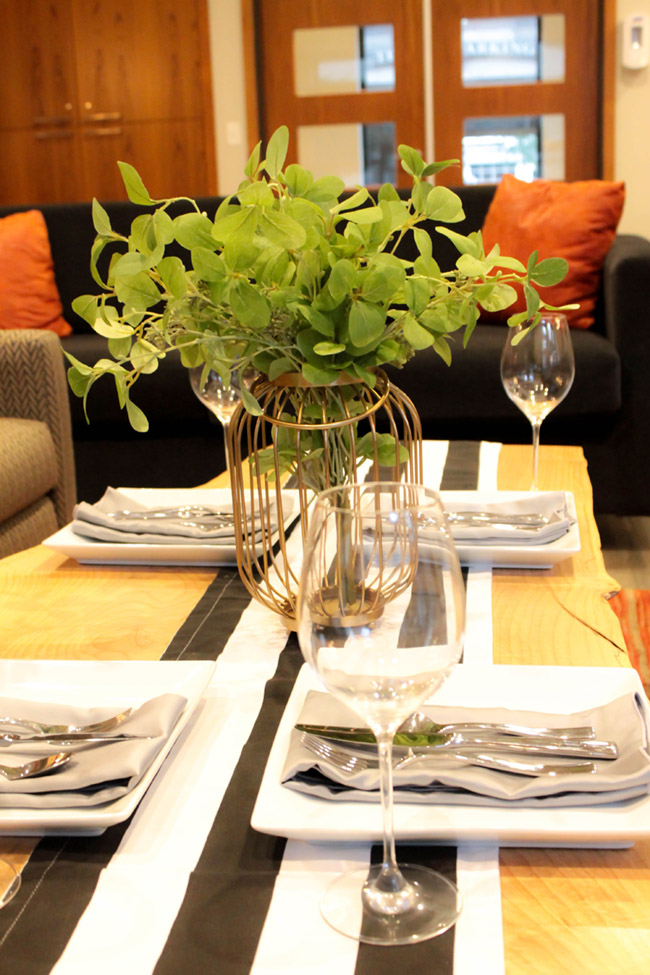 This first plant centerpiece is a fresh, modern look. We love the gold wired lantern that works so perfectly as a vase to hold these lovely eucalyptus leaves. Mix it with a fin, bold fabric like this black and white striped runner to really make the centerpiece pop. The best part is you can put together this look in minutes.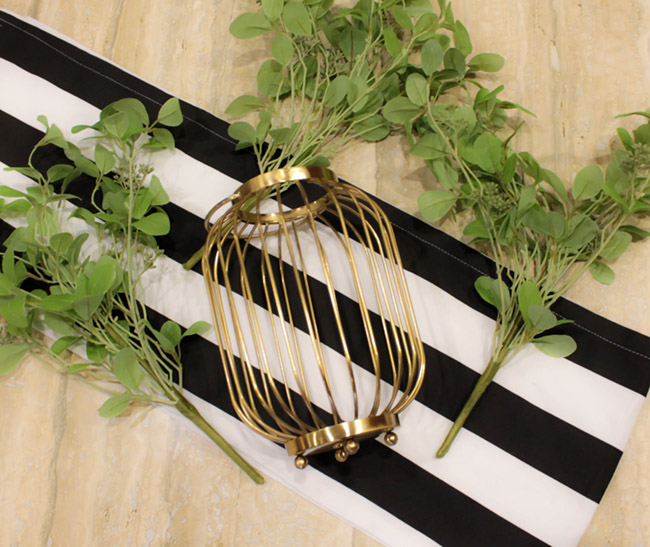 Here is what you need:
Hudson Small Metal Wire Lantern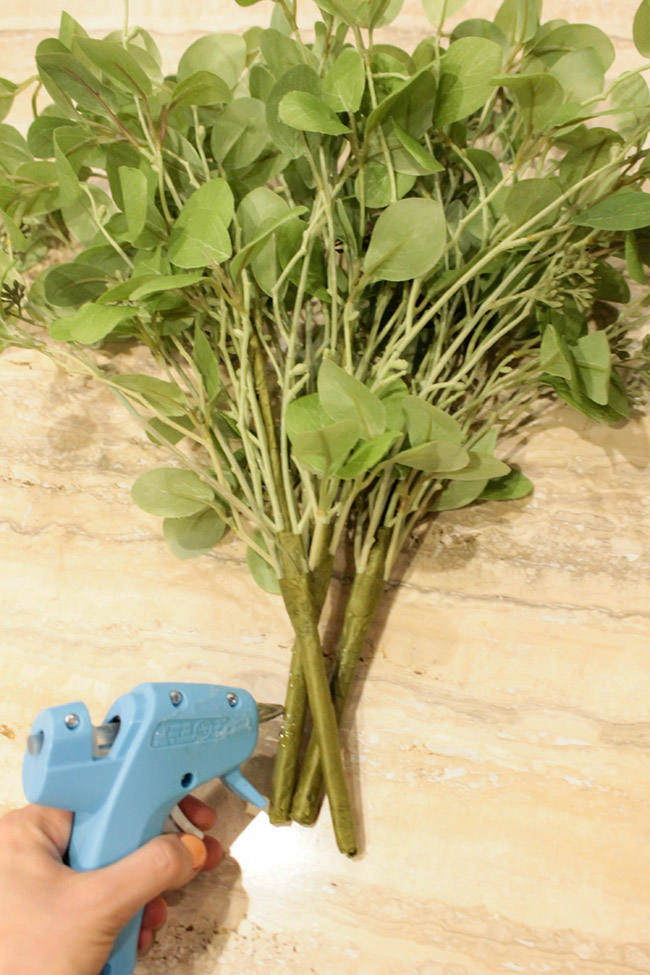 The only step here is to glue all of the branches at the end. Once dry, simply stick them in the vase! We love this really easy plant centerpiece that makes such a statement!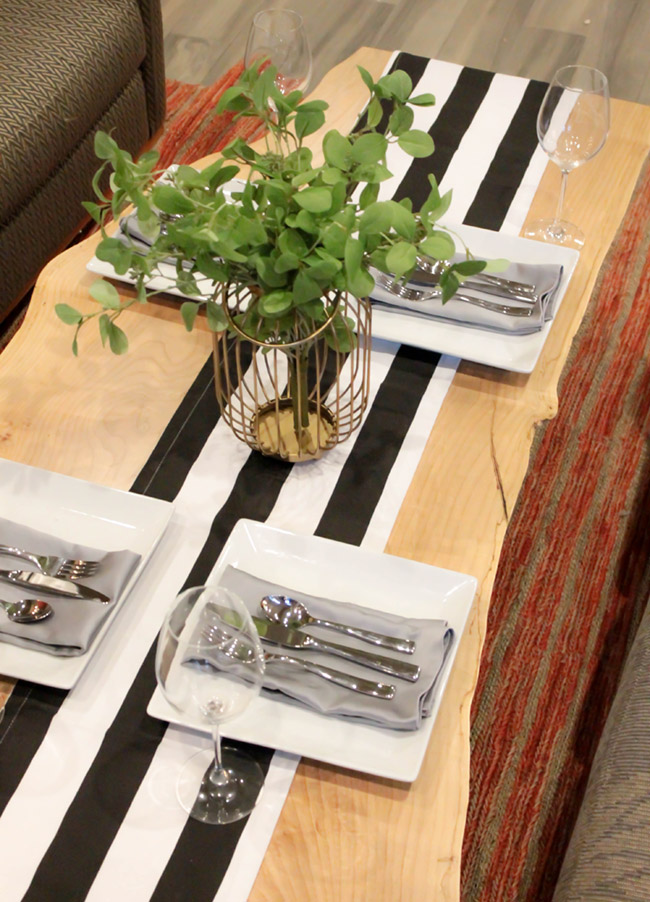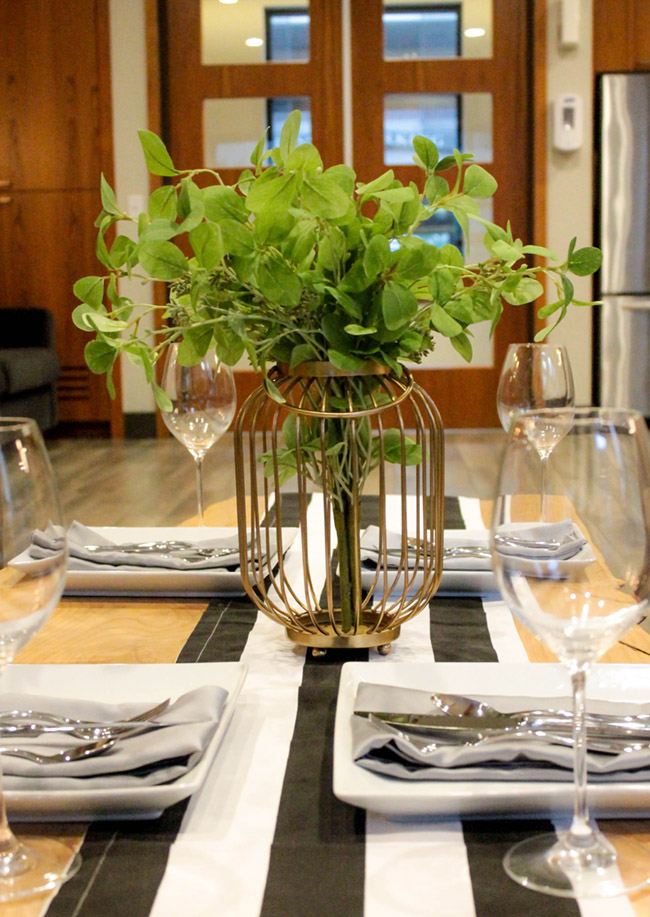 The second DIY plant centerpiece works really well for a long table. Intersecting magnolia leaves create a bold and romantic look. We love the look of the long and wide leaves. Soften it up with lighter colored moss and burlap. It will really help the leaves be the focal point of the table too. Add in some delightfully scented french vanilla scented candles to really help set the intimate tone.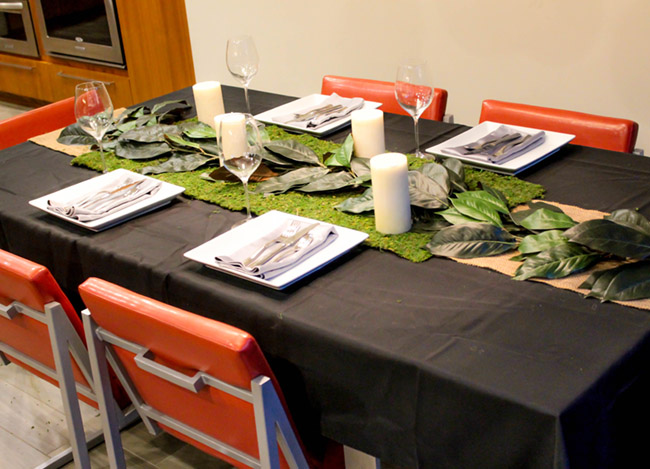 Here is what you need:
Burlap Runner or Burlap Fabric sewn into a runner
4 Hudson French Vanilla Pillar Candles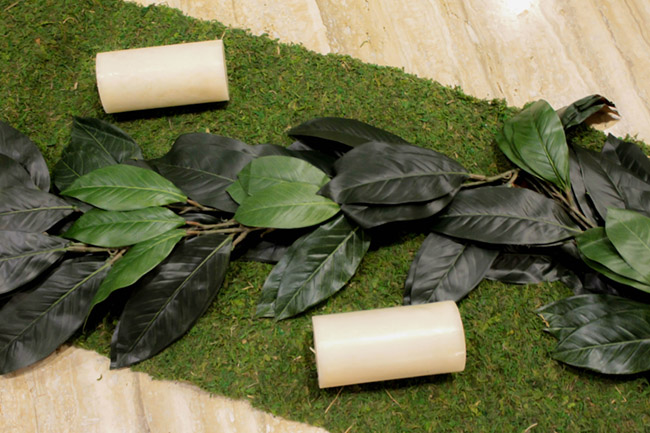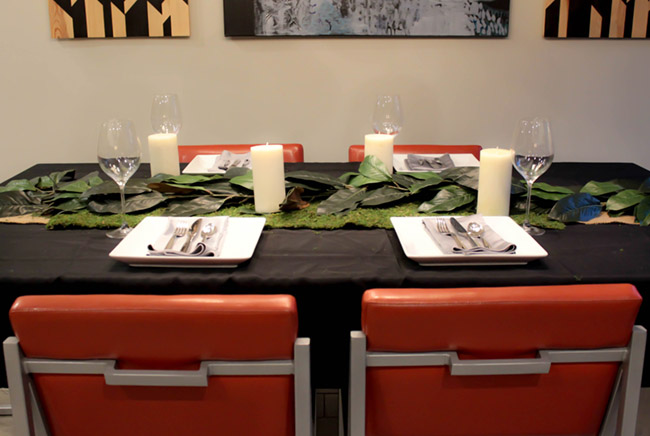 Start by layering the burlap and the moss on the table. Add in the magnolia leaf garland on top and start separating the leaves a bit to a fuller look. Adjust the leaves to your liking while creating a very organic, lush look. Add in the pillar candles and you in a snap, you have a beautiful centerpiece!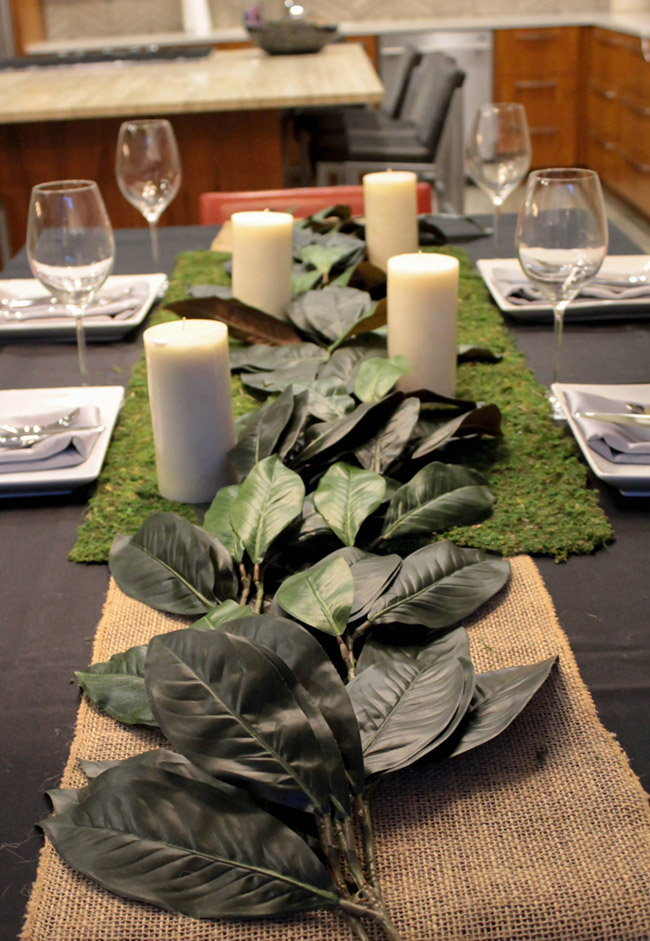 The third look is one of our favorites. We love boxwood and we love topiaries. This look combines both in a modern and lovely way. These DIY topiary centerpieces are super simple to put together and work so well for a garden themed event. You can mix them with burlap or really any runner or table cloth because they are so versatile.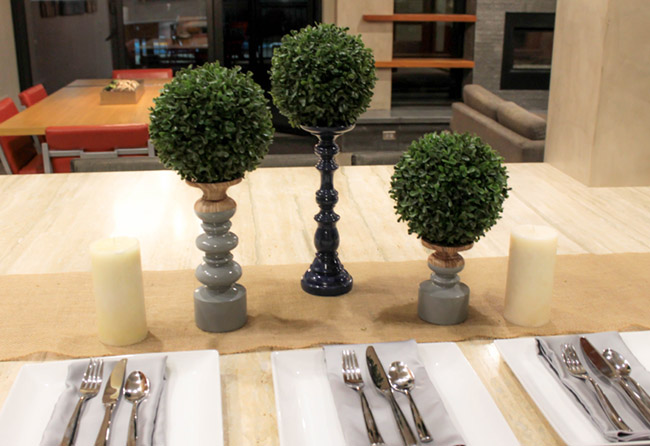 Here is what you need:
Small Wood Textured Candle Holder
Medium Wood Textured Candle Holder
2 Hudson French Vanilla Pillar Candles
Burlap Runner or Burlap Fabric sewn into a runner (or any coordinating fabric of your choice)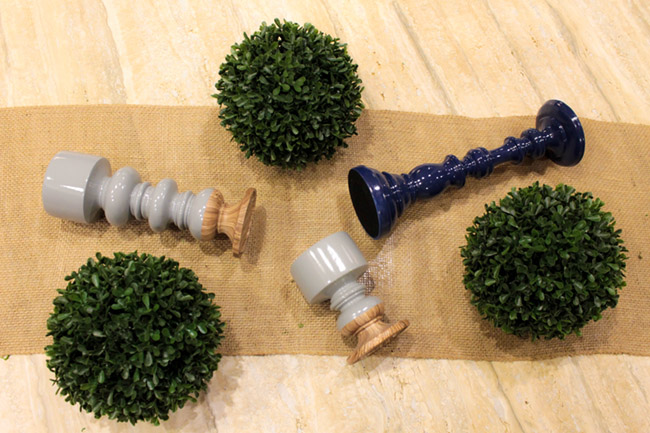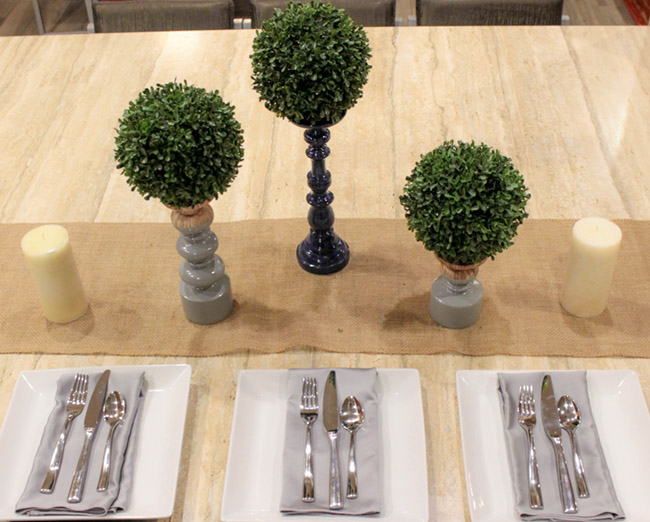 Really this is just simple assembly required-which is great because you can do it last minute. Simply put the boxwood balls on top of the candle holders and arrange in a fun way in the middle of your table. Add in the pillar candles and even more candles if you'd like to add some pretty natural candle light to the table.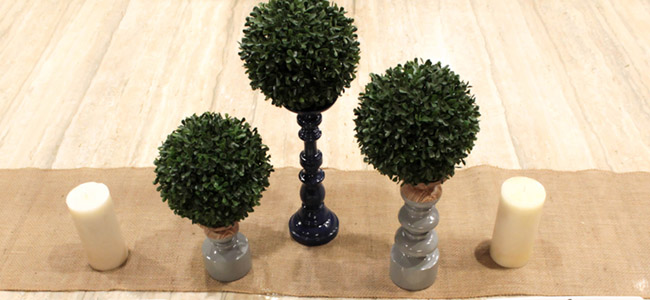 We love the color block and the candle holders. We found these in the new nautical section of our Joann store and we are just loving them!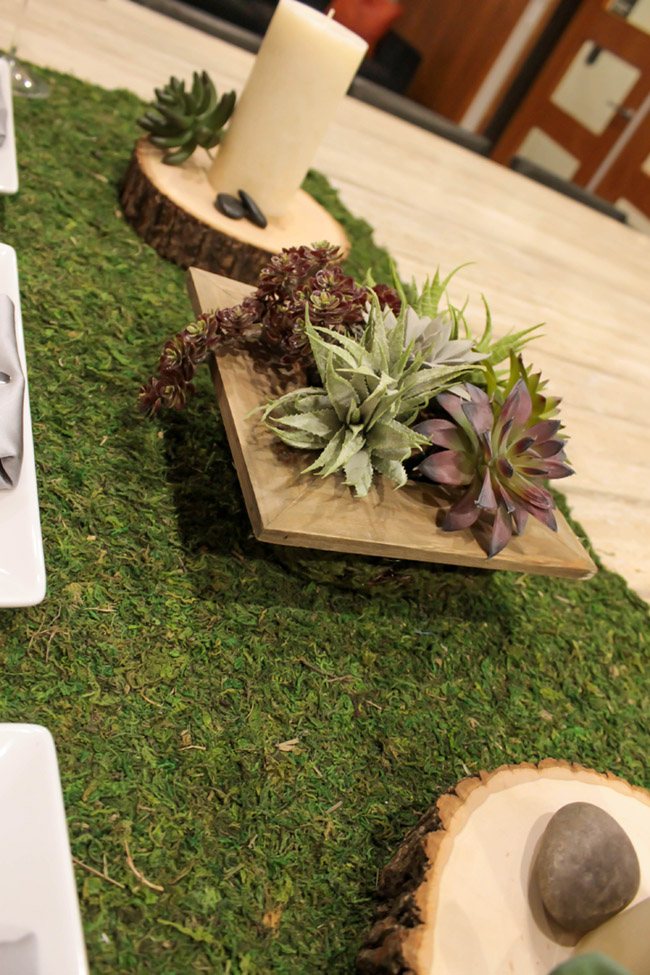 The last look is a really fun, earthy succulent look. Succulents are so popular right now and they make for great décor anywhere in your home and lovely centerpieces too. We love this centerpiece to bring a really fresh, natural look to the table.
Here is what you need:
8in Bloom Room Vertical Planter Box
Rocks-Found A Home
2 Wood Slabs
2 Hudson French Vanilla Pillar Candles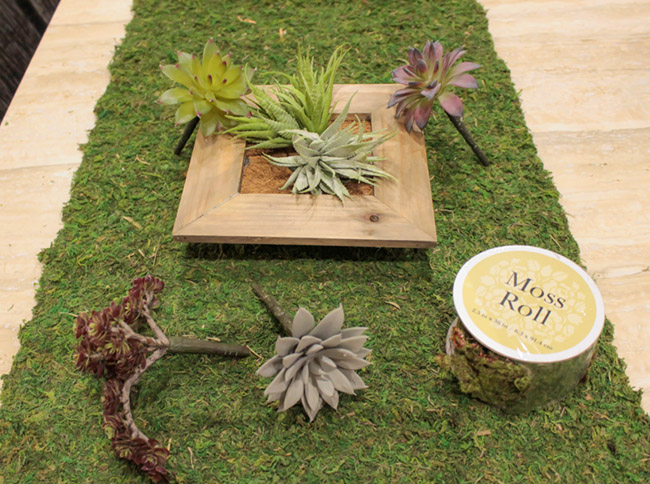 First you are going to assemble the wooden box. Because this is designed to be hung on a door, there is some metal on the back that needs to be covered. Simple solution- Moss roll! It is almost cut to size and with just some hot glue, you can cover up the metal in a jiffy!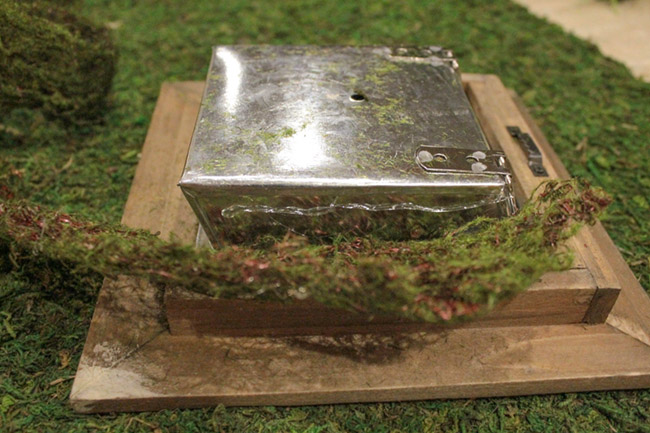 Be sure to glue the moss down to bottom part as well so that it sits flat.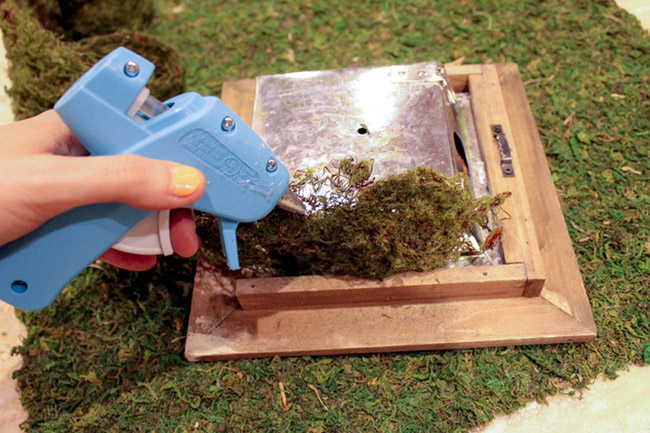 Add in a second layer to make sure the metal part is really covered. The good news is 1 roll will cover the bottom twice!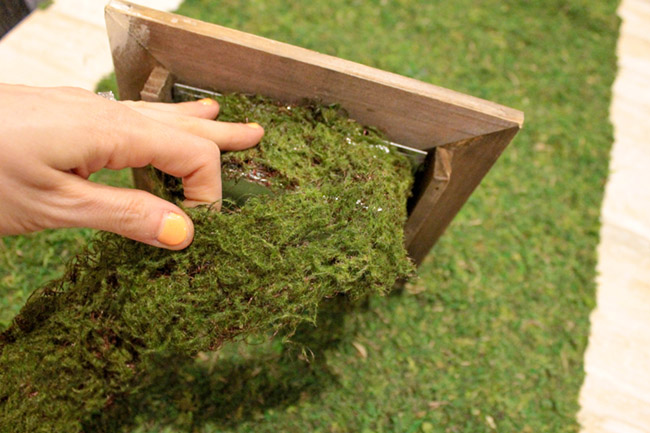 Then it is time for assembly. Depending on what succulents you choose will determine your order and the look of your centerpiece. Some of the picks will be too long to fit but they come with nice sections to cut so that you can get the perfect look. Here is a fun gif on how we assembled ours!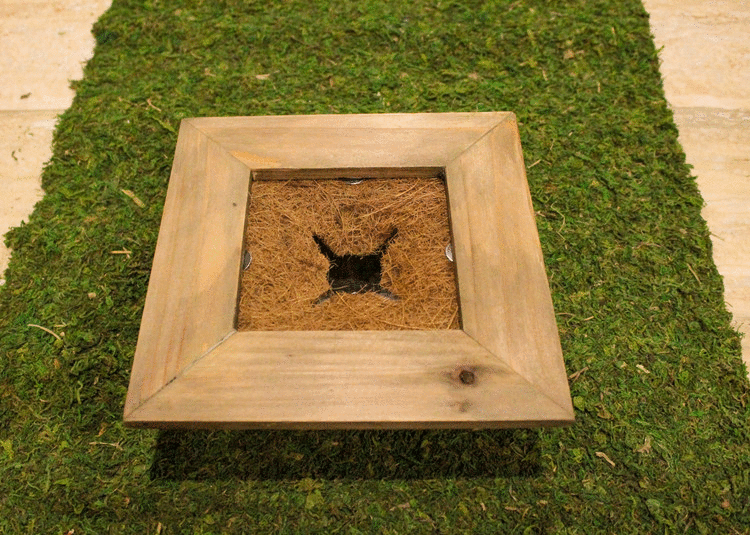 Here is the finished look! We love this simple DIY plant centerpiece that is super cute. It looks so natural and fresh, yet no upkeep required!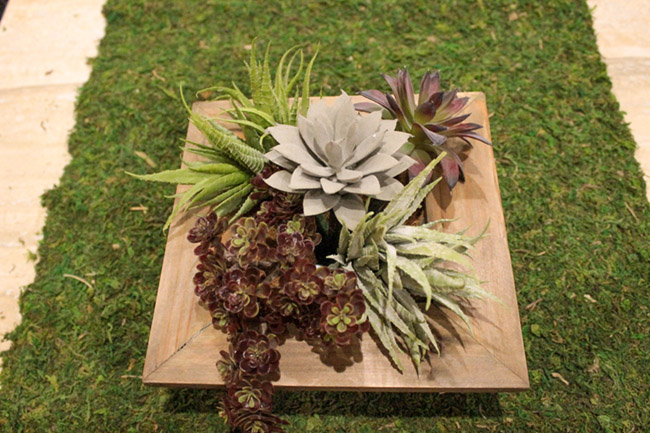 The moss, wood slabs, rocks and candles really pull everything together.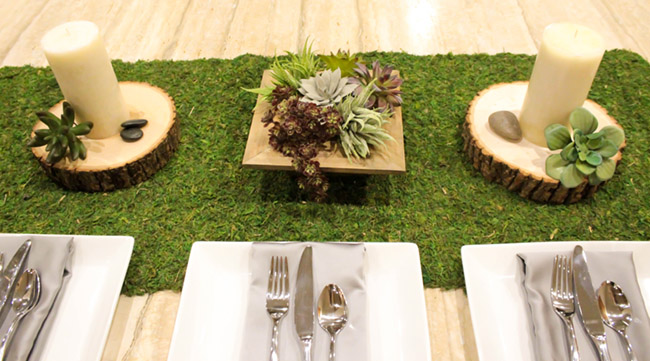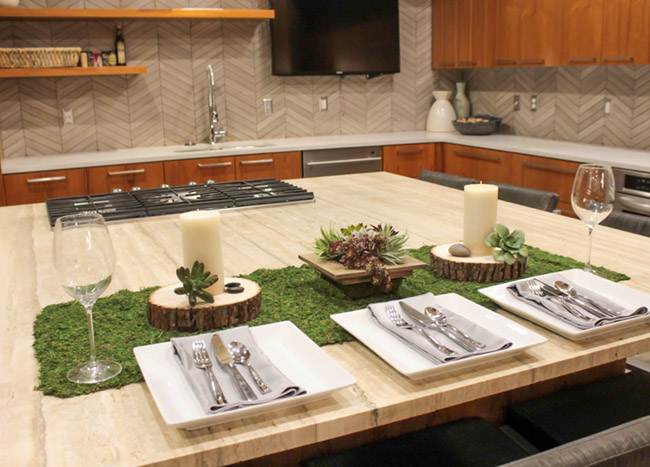 There you have it. 4 super simple DIY plant centerpieces that you can use for all sorts of occasions.We are loving them for fun home décor too.
Let us know what your favorite is!
This post was sponsored by Joann Fabric & Craft Stores. All opinions stated are my own. Thank you for supporting the sponsors that enable us to keep the lovely ideas and inspirations coming to you!