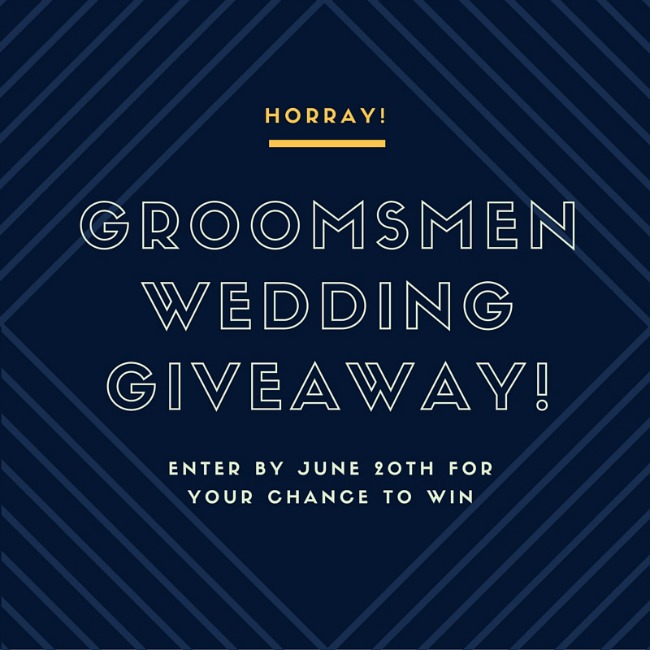 Hey Lovelies! We have teamed up with Groovy Groomsmen Gifts to bring you an awesome wedding giveaway today!
Groovy Groomsmen Gifts has all sorts of unique groomsmen gifts and "outstanding brofessionalism." There are some really unique gifts that we haven't seen anywhere else that are really cool for guys. Some of them are pictured below but definitely check what they have to offer if you are looking for a groomsmen gift.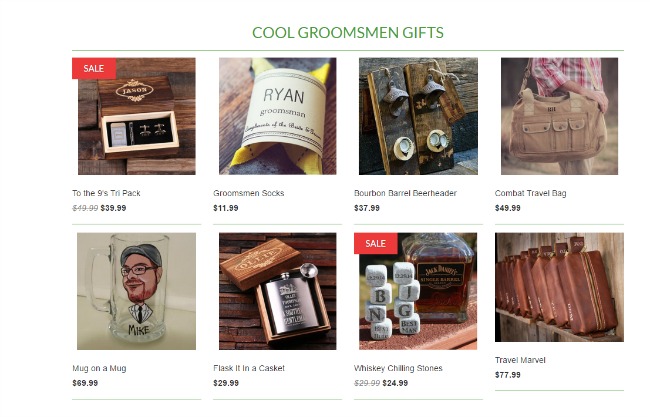 Let's get back to the giveaway though! One lucky winner will win a custom bridal party group caricature. We love this idea! It is fun, memorable and something your bridal party will love to keep and look at from time to time. Maybe even display in their home! It's pretty cool. They take photos of your bridal party groomsmen and turn them into a custom caricature for you and all of your bridal party. Enter The Groomsmen Caricature Giveaway Here!
Here is the giveaway info:
Enter up to 8 times
Pass this contest to your groomsmen (or anybody else that you know who is getting married) and have them submit up to 5 times as well
Please only enter for a wedding that has not taken place yet. We will only draw a group caricature for a wedding party that has not had their wedding yet.
No more than 13 people in the caricature.
You can choose a custom background or a white background.
The caricature will take 3 weeks to complete once we have picked a winner.
Existing group caricature customer are not allowed to enter
They can be as funny and unique as you want them to be and you get to choose your background. Check out how these ones turned out.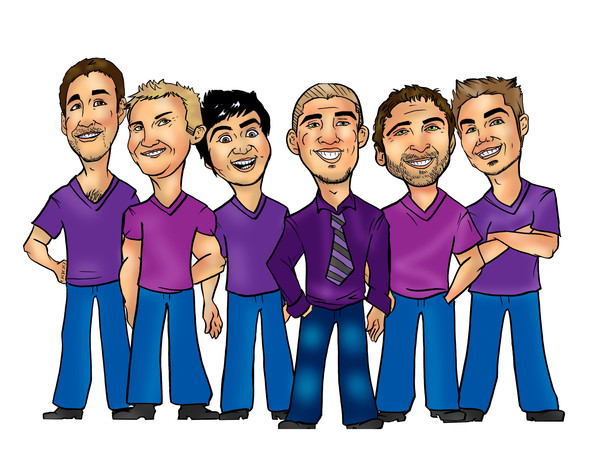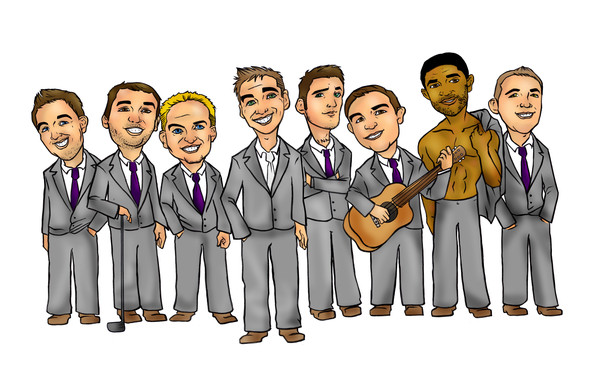 You can see more examples and ideas here.
Giveaway ends on June 20th so be sure to enter today for your chance to win!
Enter The Groomsmen Caricature Giveaway!