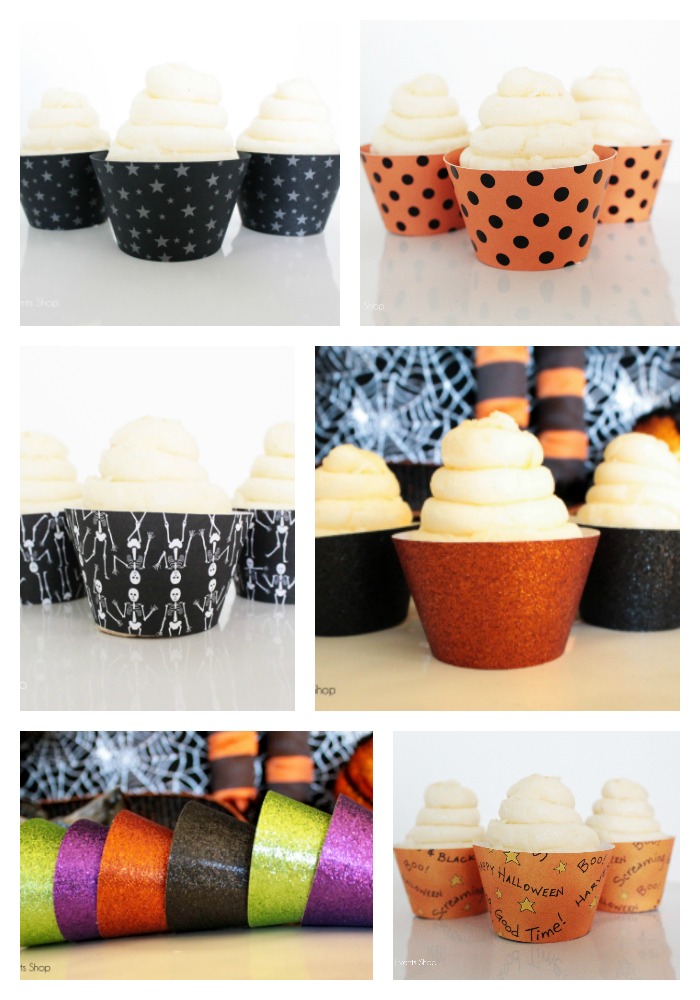 Hey Lovelies! We are prepping for Halloween with some new Halloween cupcakewrappers in our Etsy shop. Polka dots have been a huge seller in our shop and now we have Halloween polka dot wrappers! We really love the orange and black polka dot wrappers that have hit the shop. There are lovely purple and green ones with black polka dots too!
If glitter is more your style…because its fabulous!… then we have some Halloween glitter cupcake wrappers for you. We have always had the black glitter cupcake wrappers, but now we have bulked up our options with green glitter, purple glitter and orange glitter just for Halloween! Together they make a lovely set or you can mix and match them. Put purple together with green for an awesome monster mash or orange and black for a glittery Halloween soiree.
There are also fun designs that are adorable for a Halloween cupcakes. We love the skeleton pattern and the Halloween sayings pattern too. There are so many lovely Halloween cupcake wrappers to choose from, make sure to check them out and order some for your Halloween party today! Click on your favorite and it will take you to the Etsy shop!
Halloween Cupcake Wrappers