Hey Lovelies! Have you ever wanted to do more with your events or parties? Something more meaningful and maybe towards a bigger cause? Well Evite has made it easy to do just that! Now you can turn any occasion into an opportunity to donate to your favorite non-profit. Whether you are having a dinner party, throwing a birthday party or putting on a Gala, you can connect a charitable donation with it. It's a free tool through Evite that allows you to add donations through your invitations by selecting your favorite non-profit or recommending one. It's completely free and there are no fees, just a great tool to make you a great change maker!
Here is some more helpful info on Evite donations that takes you through the easy process.
Evite powers more celebrations than any other and now with Evite Donations those celebrations can be more meaningful. In its first year, Evite Donations has been part of 20,000+ events, and guests have helped raised over $1 million to-date for charities nationwide. Now that is cause for celebration!
It is such a huge milestone and Evite is taking on the challenge of raising an additional million dollars this holiday season alone. This would be such a fun idea for Thanksgiving this year and Christmas too! In the spirit and time of giving, this is a perfect and easy way to do it.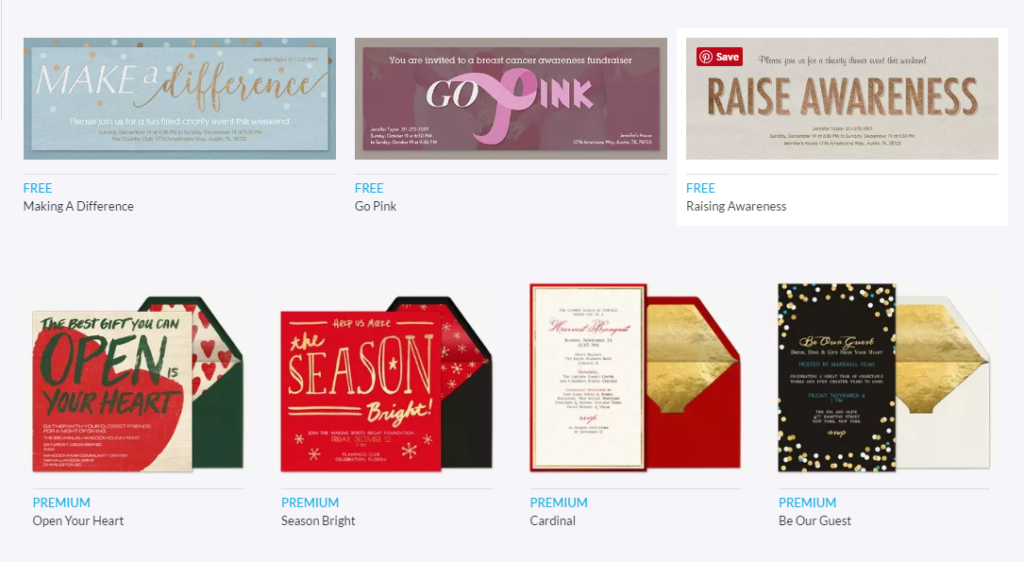 Are you as stocked about this as we are? Check out Evite's Invitations and add on a charitable donation as a party of your celebration!