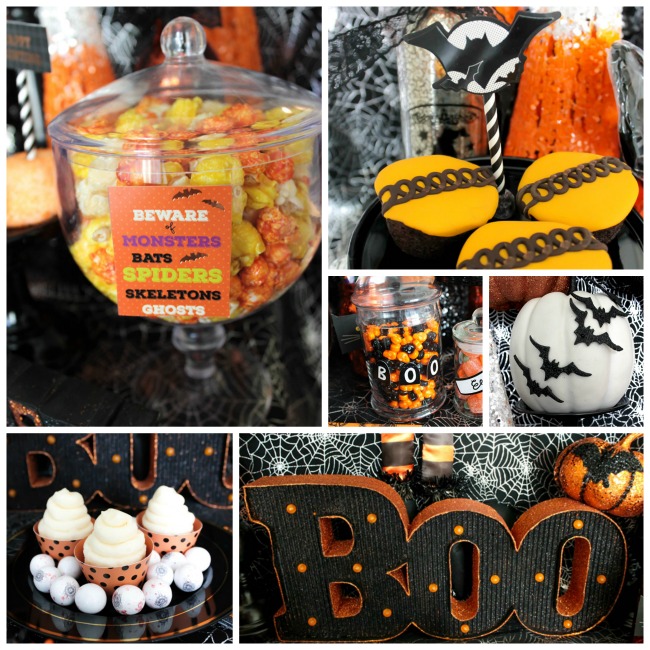 Lovelies, Halloween is almost upon us!  Not sure what to do for your Halloween party this year? Jo-Ann Fabric and Craft Stores has you covered! They have everything you need to throw a KILLER Halloween party. Even if you are planning last minute, they have all of the treats and Halloween decorations you need all in one stop so you can plan your party in minutes. We styled this Halloween party in hours just to show you how easy, yet incredibly lovely, it really is!
Spooktacular Halloween Party Ideas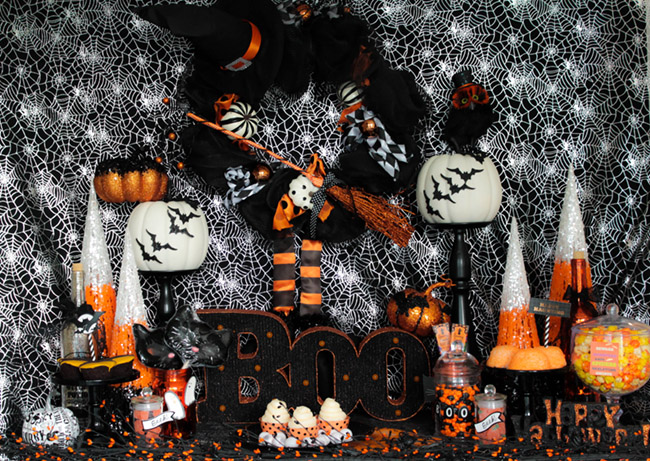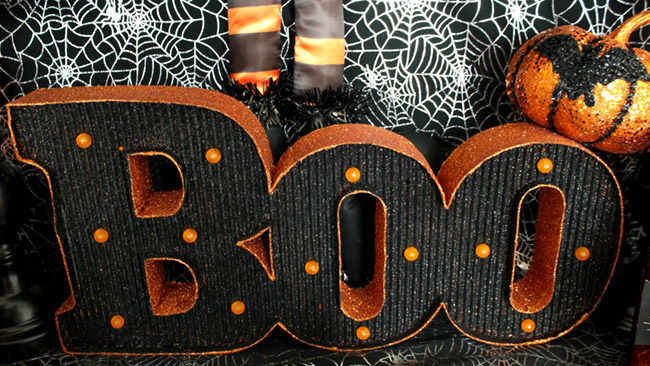 We are totally in love with this "Boo" marquee sign. It is so cute, we put it front and center of the Halloween party table. Marquee signs are so popular right now and this "Boo" sign is a darling detail.Plus, who doesn't love Marquee signs?!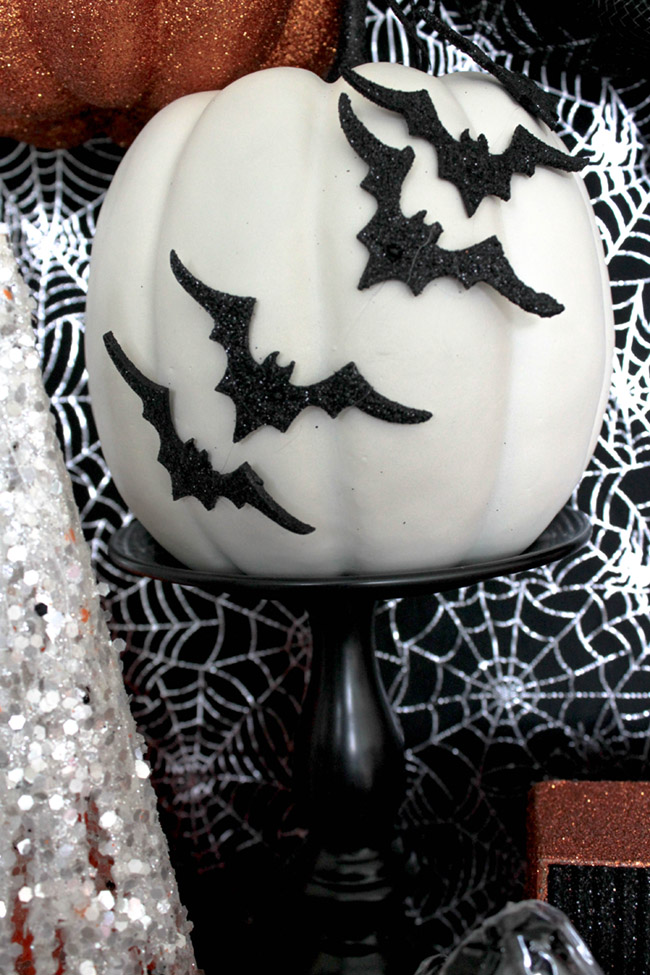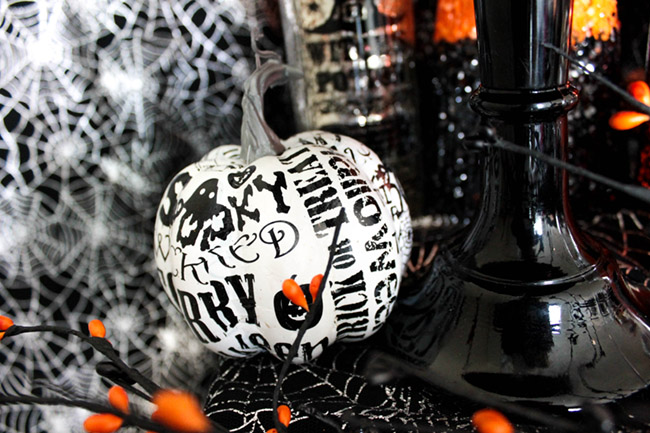 Jo-Ann has some fabulous pre-decorated pumpkins in their stores right now. We just did a fall tablescape with some sparkly ones they have and now they have some fantastic ones for Halloween in their pumpkin boutique. We love this black glitter bat pumpkin and this black and white subway art pumpkin too. They have some really cute sparkly Halloween ones as well!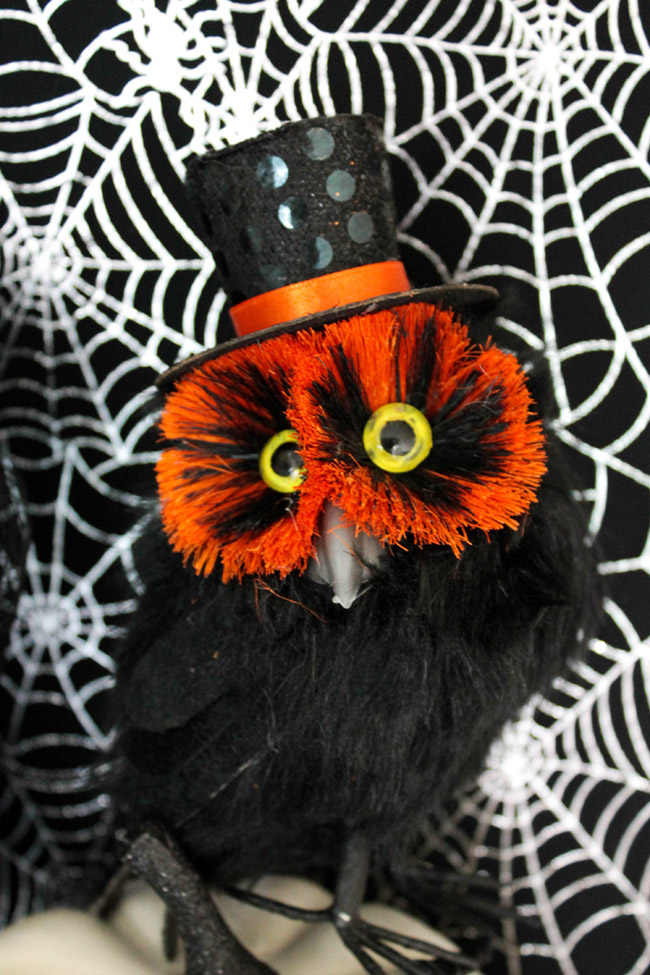 This Halloween owl is so cute. We just love his little hat and big eyes! Such a perfect Halloween decoration!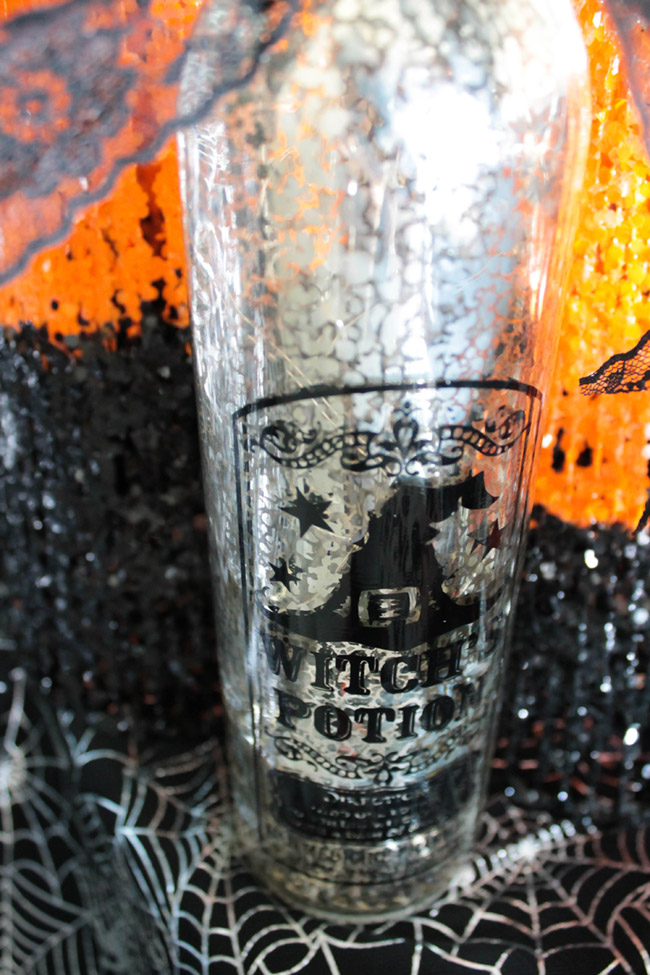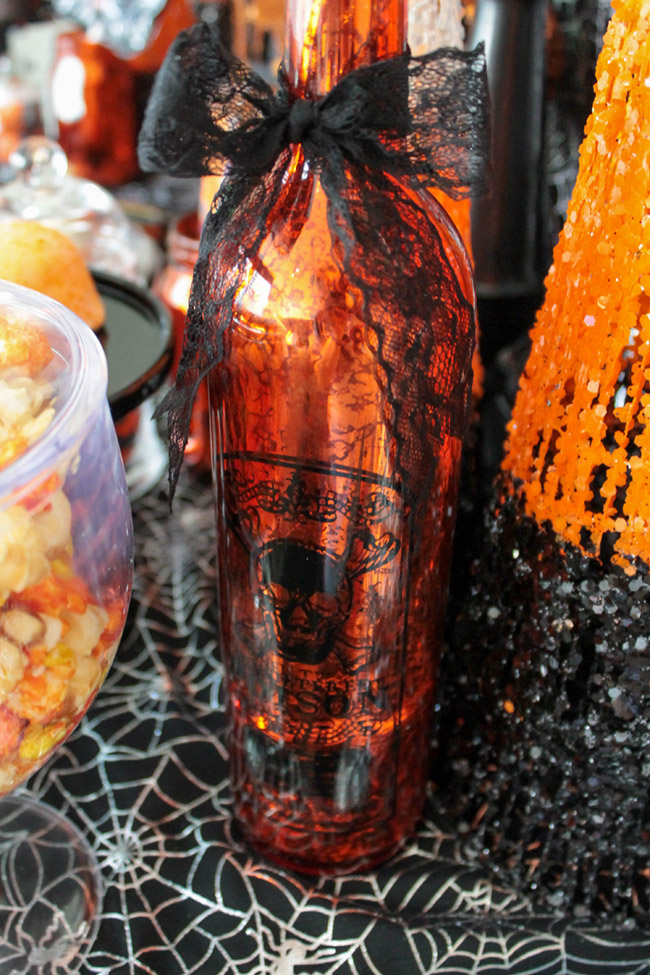 They also have these amazing mercury glass potion bottles. We love the little bows on them and the cute sayings and designs. They even light up if you want them too! Another thing we picked up are the tall Halloween candy corn tree decorations. They are so lovely and really add that sparkle and height to this Halloween party table.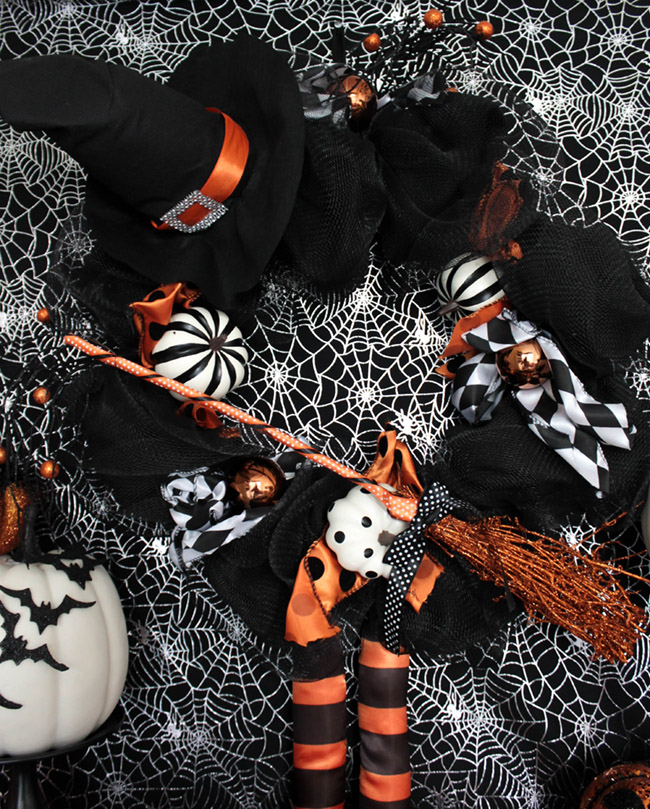 This witchy Halloween wreath is also a main décor piece for the Halloween party. It ties everything together with the orange, black and white color palette that I styled this table with. Plus, it has a few pops of sparkle just like the rest of the table too. It sits upon this lovely spider web fabric that we used as a backdrop for the whole table. Pair it with black fabric behind and the silver spider web really pops behind everything.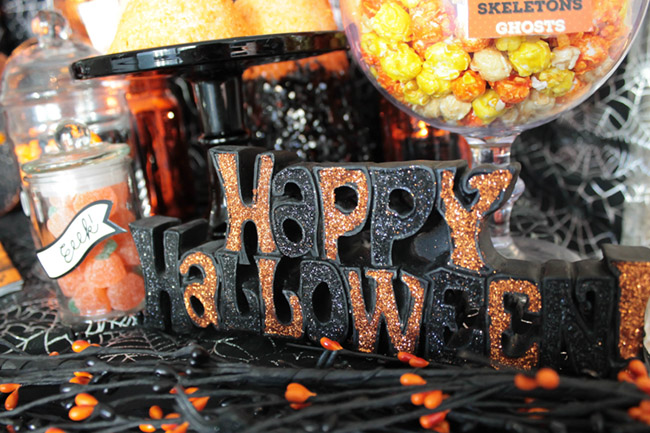 They also have all sorts of fun signs that you can decorate your Halloween party with too. This orange and black glitter Happy Halloween sign is such a fun touch to this table.
Treats time!
Jo-Ann even has all of the treats that you need for your Halloween party like these neat Halloween sunflower seeds (available in-stores). They look fantastic displayed in this orange mercury glass jar that we decorated with a cute cat face cut from a Halloween scrapbook stack.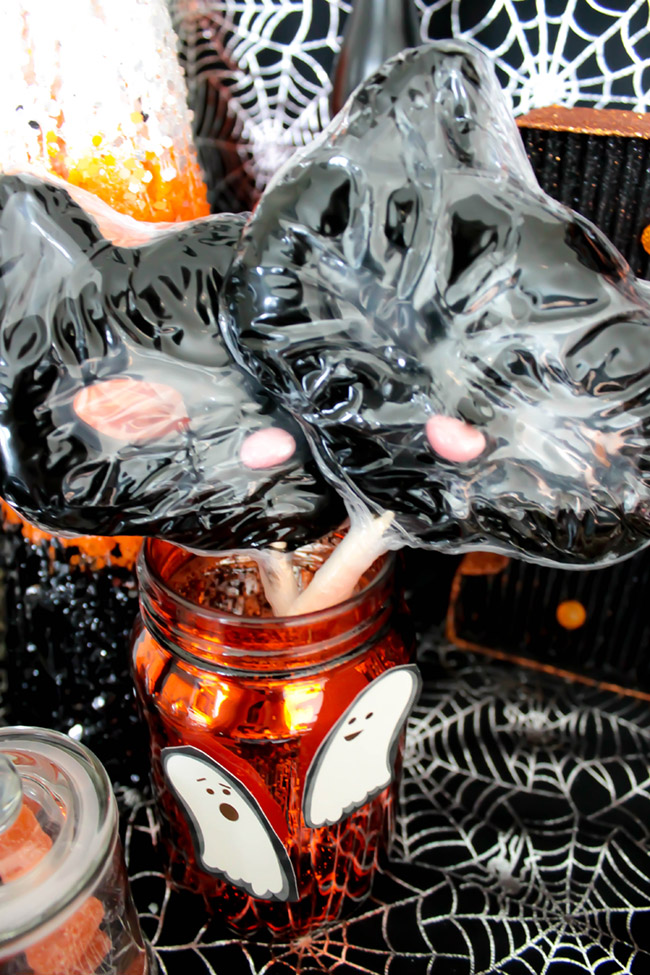 We also squealed when we saw these cat mask lollipops (available in-stores) that they have. Not only are they adorable, they also double as photo props for your Halloween party!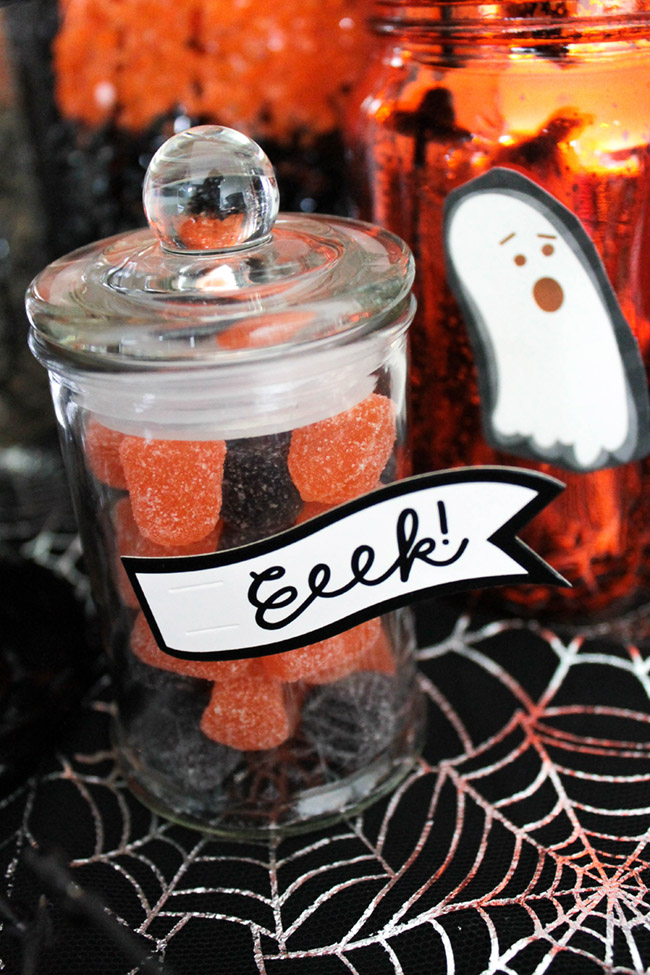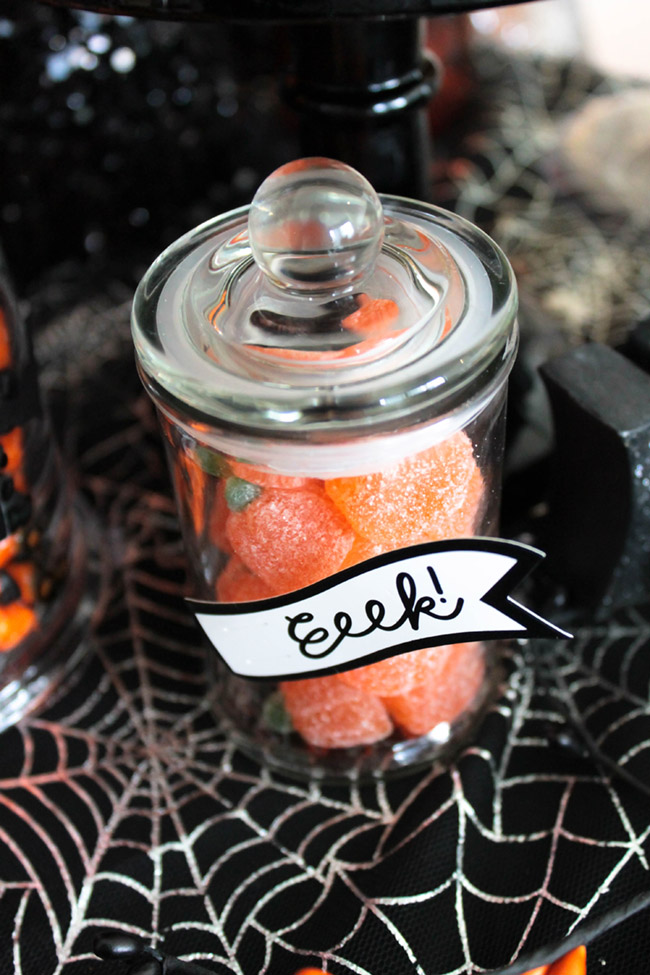 They also have these fun orange and black spice gumdrops and pumpkin gumdrops (available in-stores) too! These little candies are so yummy.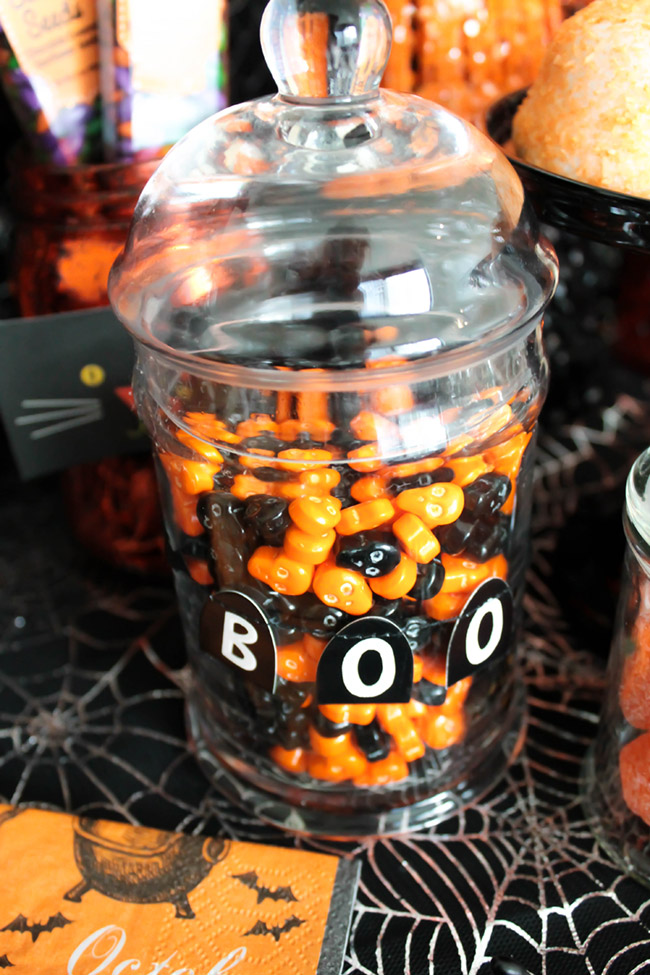 They also have these fun orange and black colored skull candies (available in-stores) to snack on at your Halloween party too. Put these gumdrops and candies in small apothecary jars and decorate then with fun signs from a Halloween straw kit that Jo-Ann has. It's a great way to repurpose these amazing signs!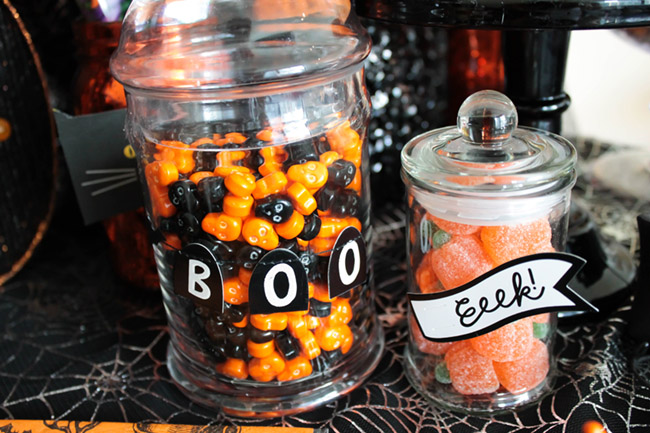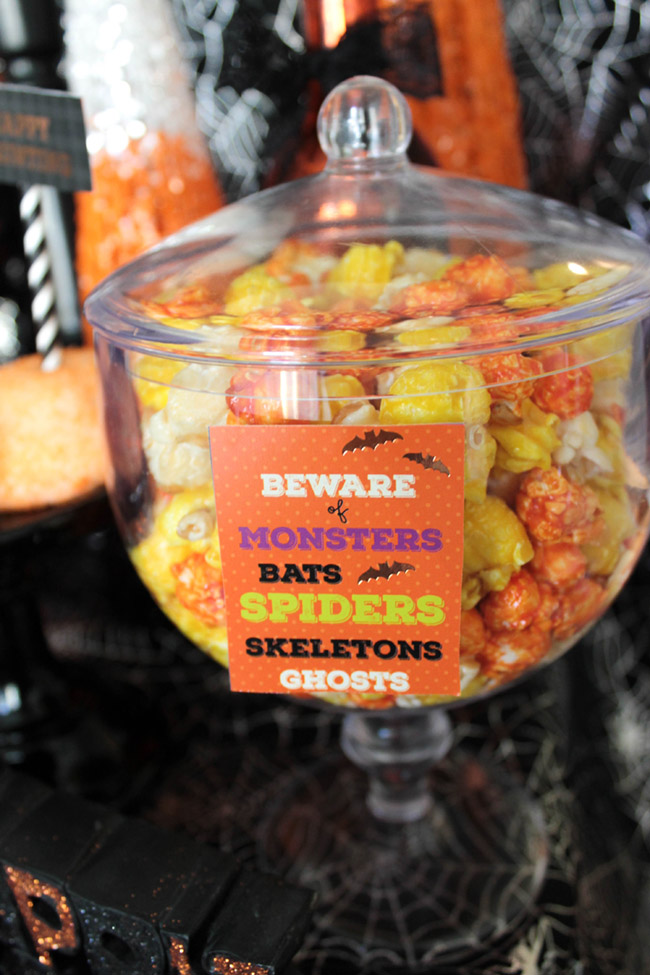 They also have this amazing orange and yellow Halloween caramel corn (available in-stores). We just love the color of it and how it sits in this apothecary jar. You can also decorate your jars with pictures from the Halloween scrapbook stack like this one.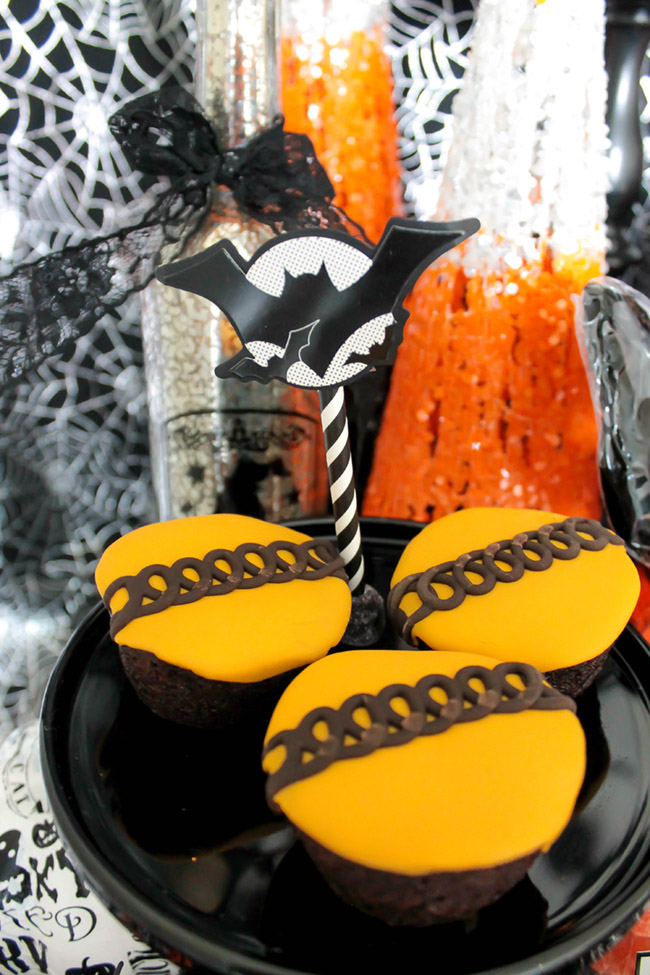 These are Halloween Hostess cakes! I just went to the store and picked some up. They are an easy, no-bake solution that is inexpensive yet yummy for everyone. We decorated them with bats from the Halloween straw kit that really added to the look!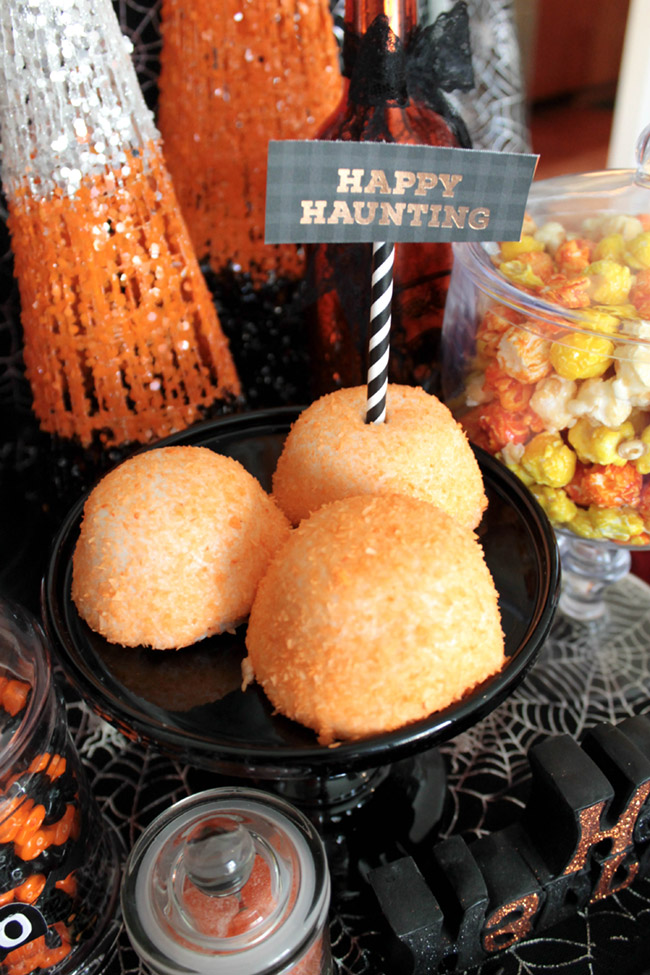 While you are out picking up the cakes, get these orange Glo Balls too! The coconut matches the sparkle touches of the table, which we love. we decorated these with a sign from Halloween scrapbook stack too. There is so much in there, you have to go get it!!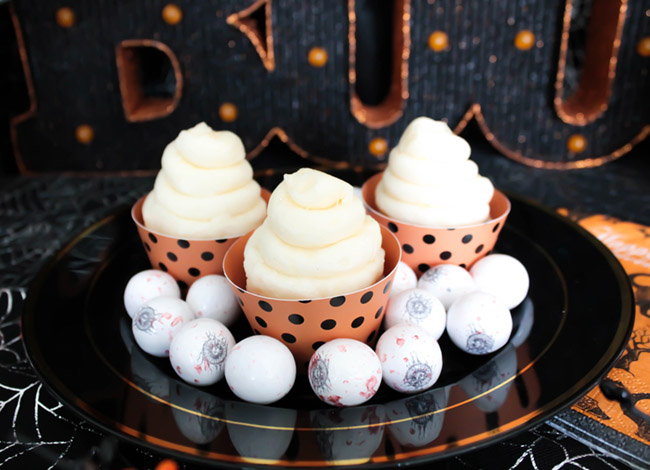 Finally, cupcakes. No party is complete without them. We just picked some up from the grocery store and lovely-ed them up with some orange and black polka dot cupcake wrappers. The eyeball candies topped everything off!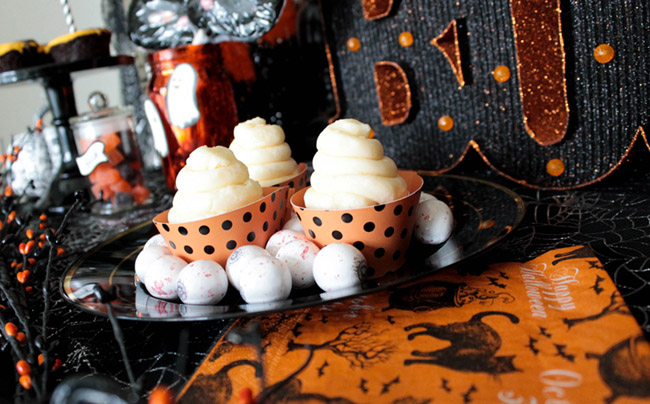 Just add some cute Halloween napkins to the table for people to grab their treats. These napkins went so extremely well with the rest of the decor. Finish off the table with an orange and black branch garland (available in-stores) with glittery spiders crawling on it. When you pull it all together. It really turns out quite fabulous!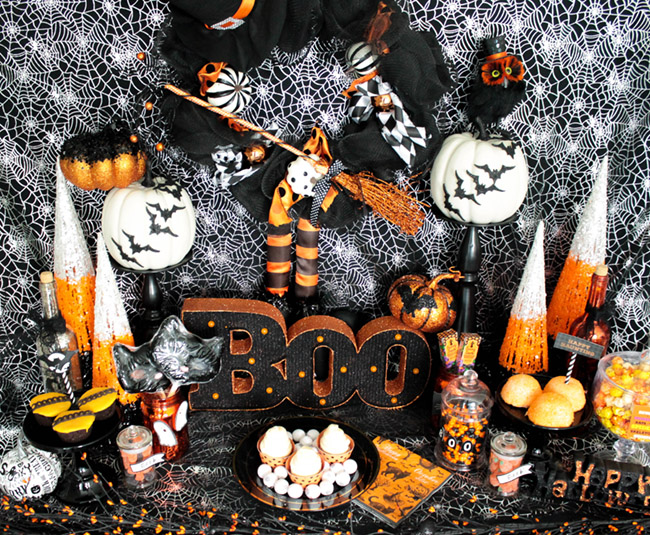 Once you get all of those supplies, you can put together this lovely Halloween party. You can even pull this off in a day if you had to (but we always recommend planning ahead). Just a couple trips to Jo-Ann and the grocery store and you can have this Halloween party set up in no time! Happy Halloween!
*This post contains affiliate links