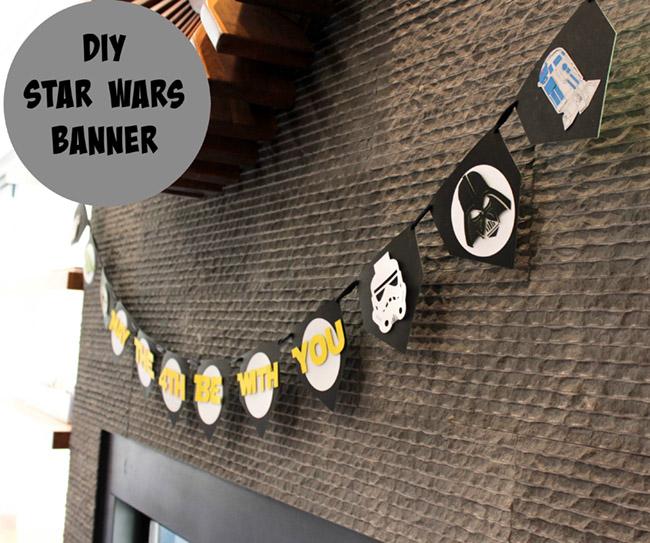 Star Wars! *cue the theme music here* May the 4th is right around the corner and you know what that means? Honorary Star Wars Day! We can't wait to celebrate. We have a fun project for you today to help you gear up for Star Wars Day; this awesome May The 4th Star Wars banner! You can put together this awesome May the 4th Star Wars banner for your home, work or as a lovely decor piece for a Star Wars Party. This Star Wars banner has all of our favorite classic and even new characters on it like BB-8, Yoda , R2-D2 and Darth Vader. With just a few black and white images and a Cricut, you can make this banner in a jiffy! We will show you how!
(Hint Hint-this can be put together for any Star Wars party, you just have to change the 4th to force and you are good to go!)

Here is what you need:
• Cricut Air
• Cricut Tool Set
• Glue Sticks-Extra Strength Work Really Well
• 1 sheet of Core'dinations Grey Cardstock– This is to make BB-8 & R2-D2
• 5 sheets of Core'dinations Black Magic Cardstock– This is for the banner and darth Vader
• 2 sheets of 12×12 White Snowcap Cardstock– this with for the backdrop to the characters and the storm trooper.
• 1 sheet of Core'dinations Napa Valley Cardstock– This is for Yoda
• 1 sheet of Core'dinations Tangerine Cardstock-This is for BB-8
• 1 sheet of Red Cardstock-This is for R2-D2
• 1 sheet of AC Silver Glitter Cardstock– This is for BB-8
• 1 sheet of Core'dinations Gold Silk Glitter Cardstock– This is for C-3PO
• 1 book of DCWV Double-Sides Brights or Yellow Cardstock Paper– This is for the words
• Foam-Adhesive Squares
• 1 spool of Offray Black Double Faced Ribbon– To hang the banner
If you can't find these online, they typically have more single sheets and ribbon in the Jo-Ann stores so we would try shopping there first. Also, it may be a good idea to get a little more than listed above in any color just in case you mess up a sheet. (Yes, we have been there!)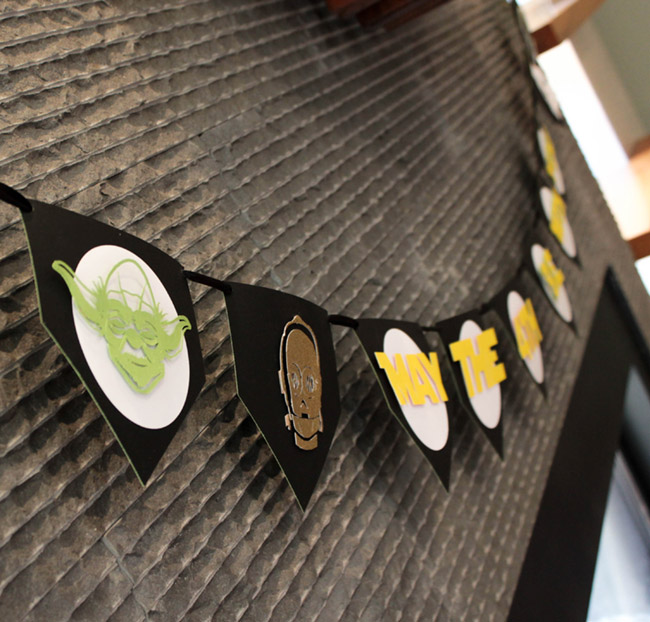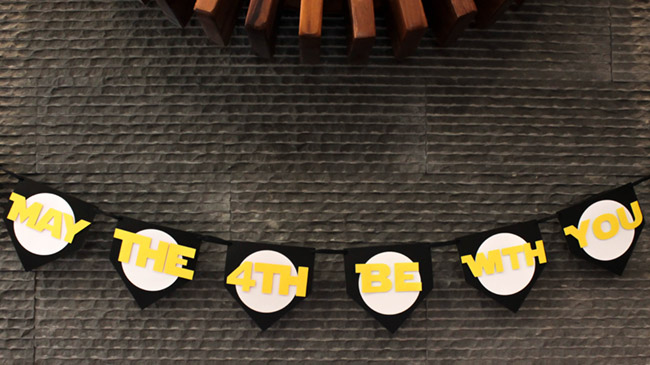 DIY Star Wars Banner Tutorial:
1.) First, let's start with the banner, it is the easiest. Select your favorite banner option from the Cricut Design Space and use it as a template for your banner. I sized my banner 5" across and it should fit 4 to a page.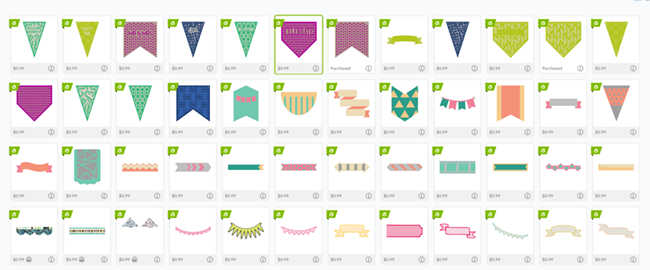 Note: Even if there are a bunch of cutouts on top of it like hearts or "Celebrate", you can choose to just cut the main layer first to get the outline you want and then cancel the cut so you don't get the other design it comes with.
2.) Cut out a 3.58" white circle- you will need at least 8 of them. Then glue it to the middle of your banner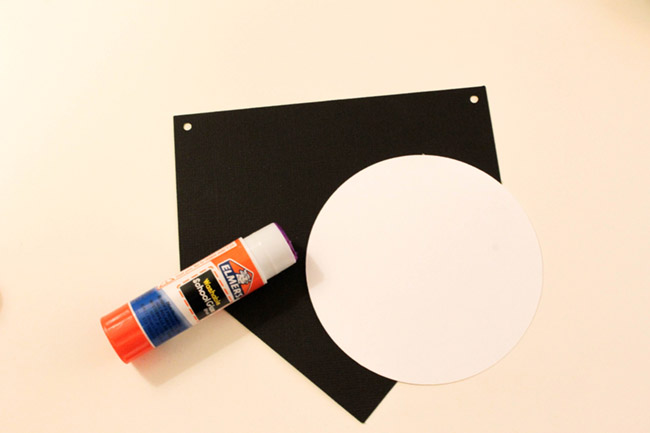 3.) Cut out May the 4th words.
In order to get the classic Star Wars font for your banner, you need to download a font. Luckily there is a free one from Font Space named Star Jedi that is prefect!
Then you are going to make your words on a Word Doc in large font and save them as a picture with your snippet tool. You can follow the instructions here for more details on that.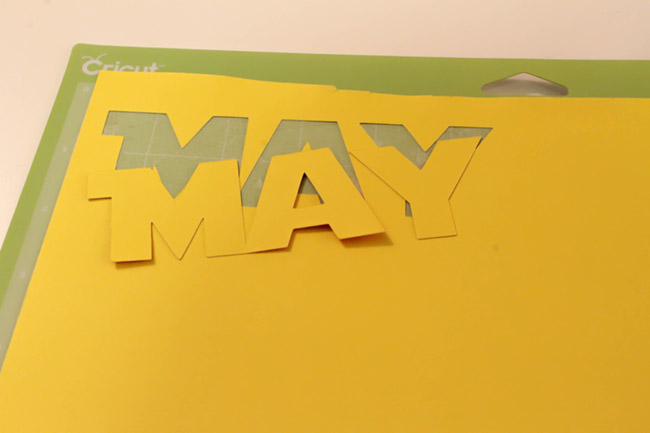 Use your adhesive squares to add some lift to your words to give them even more dimension.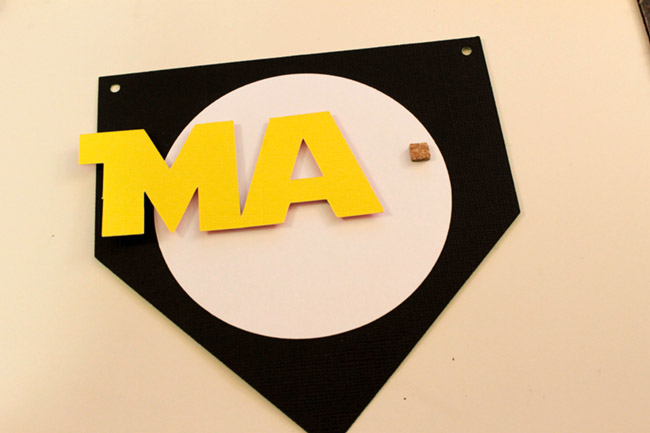 Once it's complete It will look like this: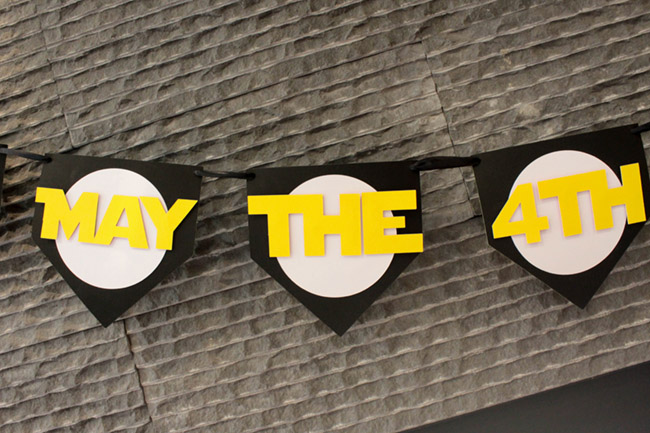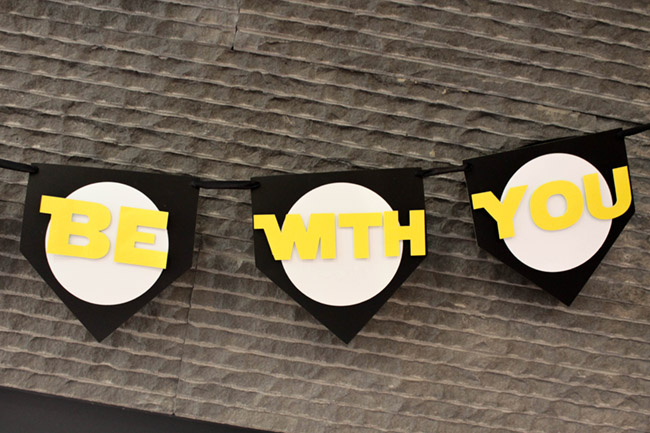 4.) Now to the characters! You are going to do something similar to uploading the word images to Cricut Design Space, but you will be uploading black and white images to be transformed to be cut. Lucky for you, you can find all of the black and white images in this post!
YODA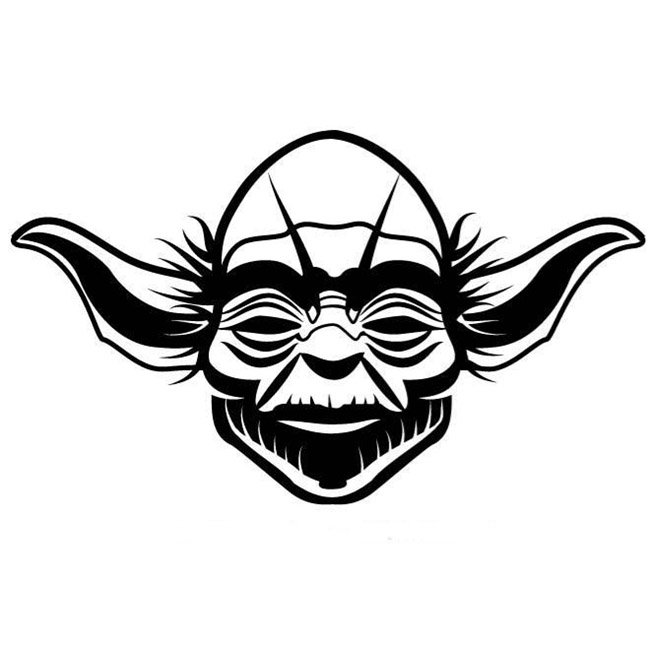 Take this image and save it and then upload it as an image to the design space. De-select all of the white space so you get an image like this.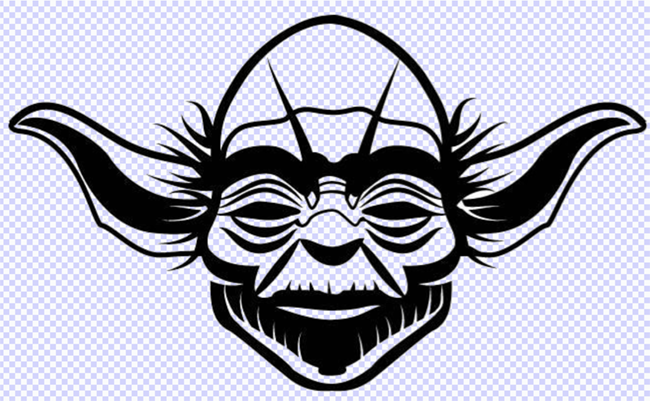 This template will cut into this from your green card stock.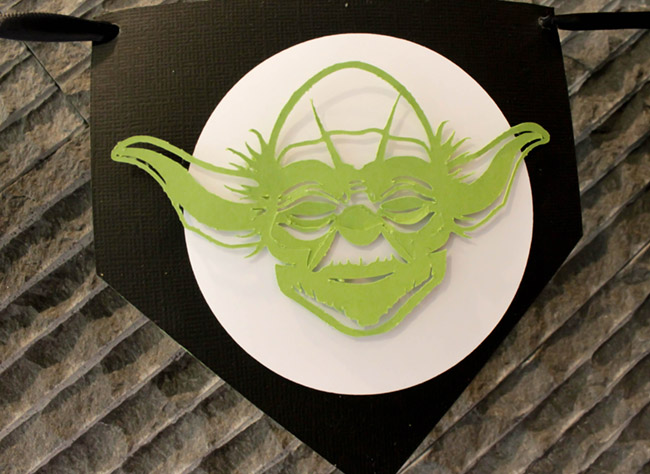 Pretty Neat! Also use the foam adhesive squares to give some dimension to your cut character designs. You may have to cut some so they don't show through.
Helpful Tip!– Set the Cricut to light cardstock or 1-2 dials below so the blade can get the fine details without bringing the entire paper with it.
Darth Vader
Cut out of black cardstock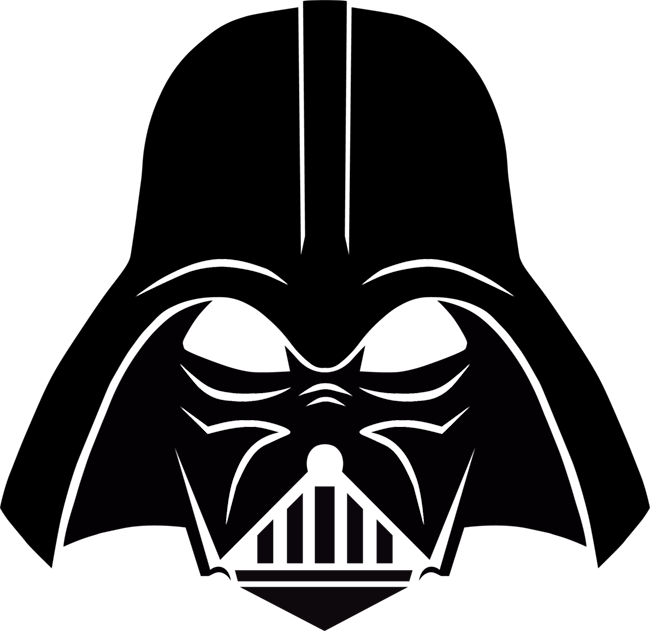 Make sure to mount his character on a white background circle so you can see his eyes and cut outs. Use the Cricut Spatula and weeder tool to get those small rectangles for his helmet.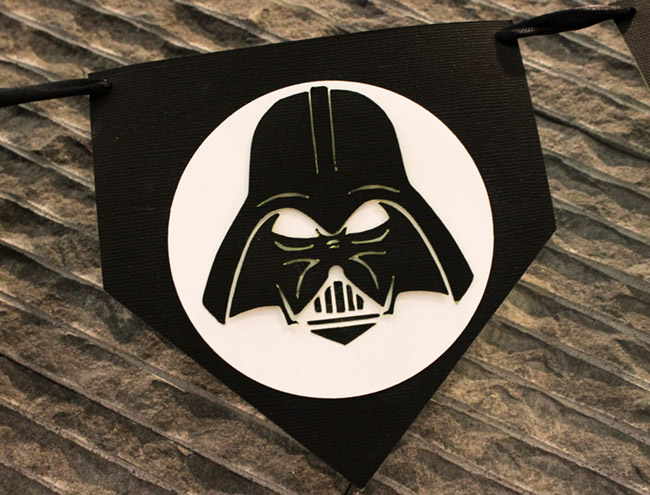 Storm Trooper
Cut out of white cardstock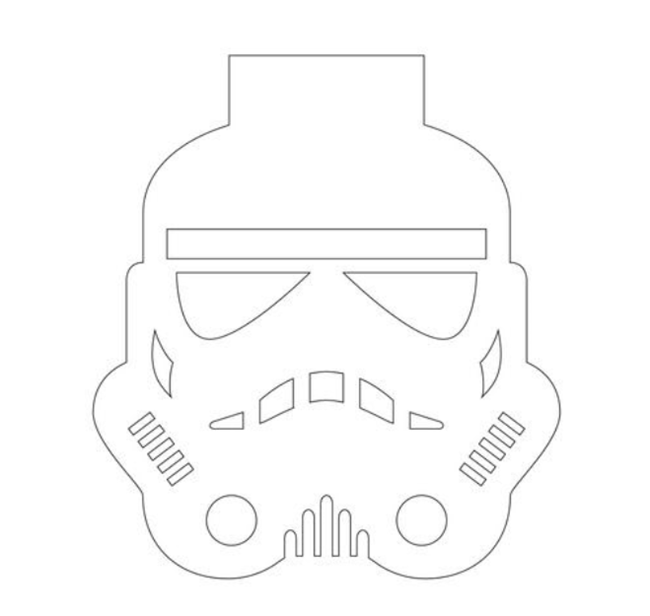 Be sure to mount him on a just on the black banner so his character can really pop.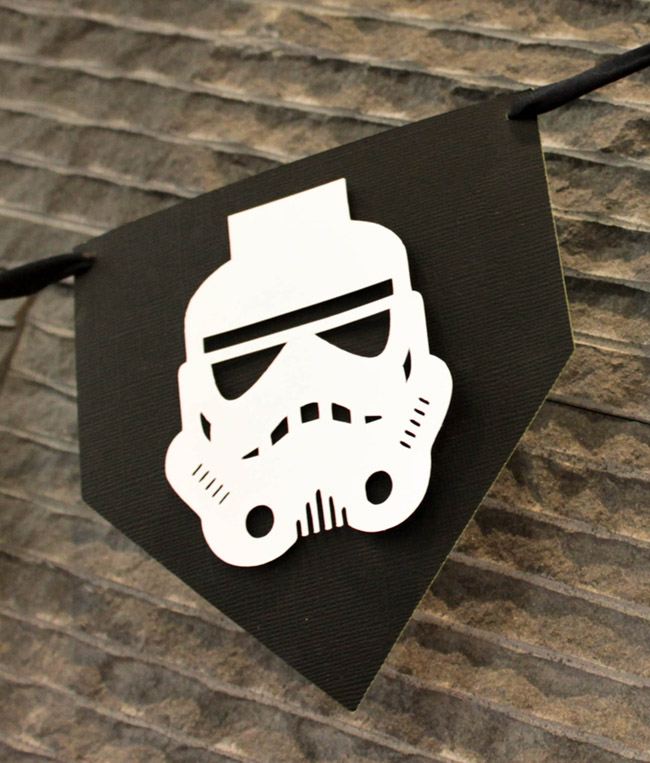 C-3PO
Cut out of gold glitter card stock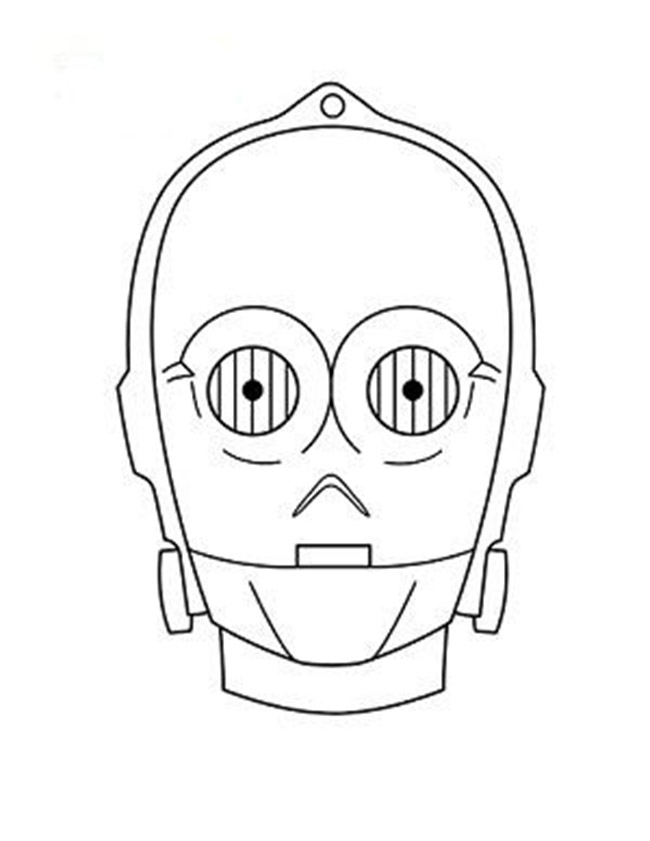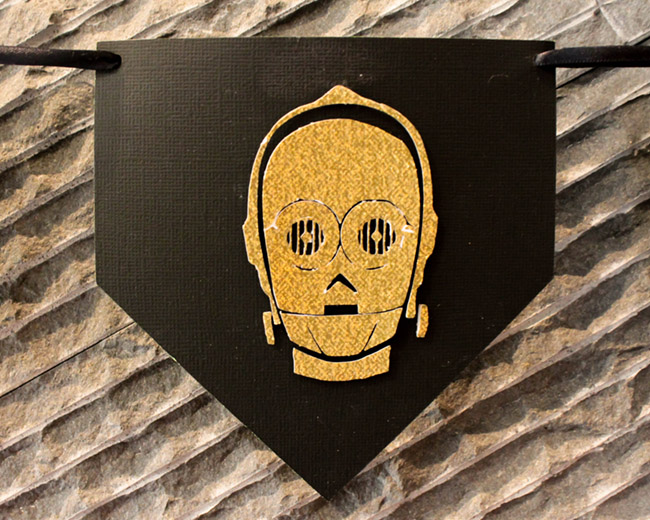 Be extra careful around his eyes and removing all of the rectangles there. Use very fine cut foam square adhesive for his bolts.
R2-D2
Cut out of grey, blue and red cardstock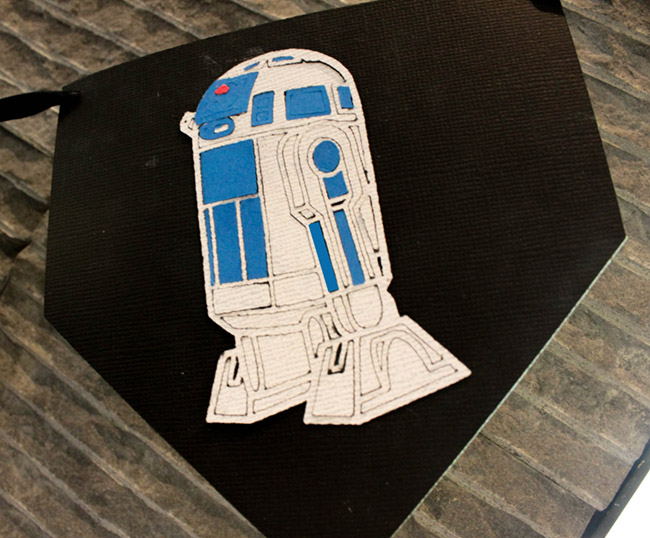 You are going to cut this image 3 times from each of the colors of paper. Start with the grey paper and weed the whole image off of the mat. Then cut the image out of blue paper and fill in its arms, chest and eyes with this. They match perfectly so they are easy to fill in! Then cut the image one more time from red paper and add in the eye.
BB-8
Cut out of grey, orange and silver glitter cardstock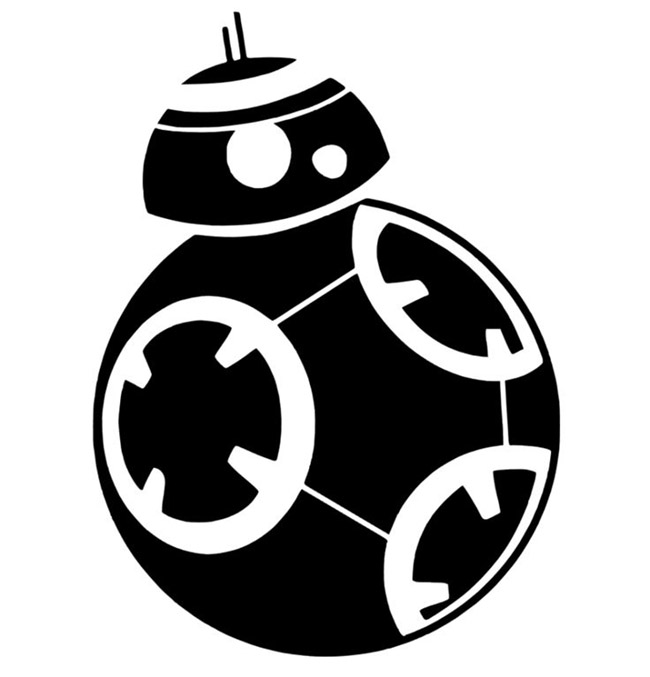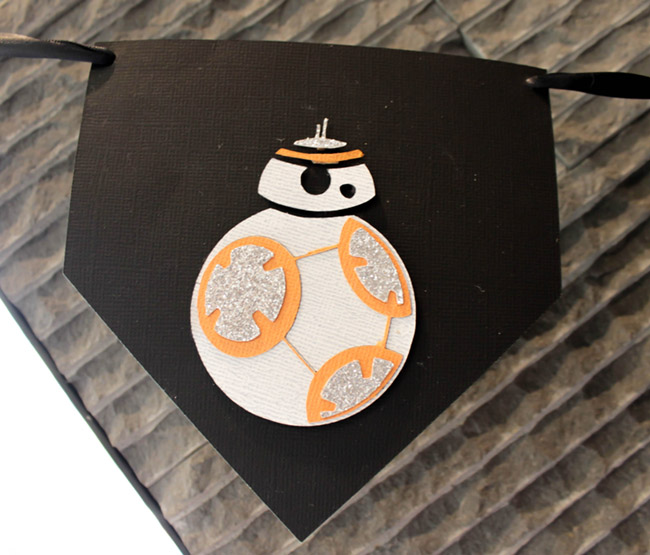 This character also needs 3 cuts from each of the colors of cardstock. First start off with the grey to form most of his body. Then cut the orange and take the circle parts of the cut and glue stick them on top on the grey cut out. Use one orange strip for the middle top of his head. Then cut out the image from the silver glitter paper. Glue the mid circles on top of the orange and add in the top part of his head. I absolutely love the added touch of the silver glitter! It really makes him stand out.
5.) Once you have all of your characters and the words mounted on the black banners, it's time to string them up. I particularly don't like seeing too much of the ribbon so I threaded mine to have most of the ribbon go behind the banner. If you like seeing more of the ribbon, thread it the opposite. Totally up to you!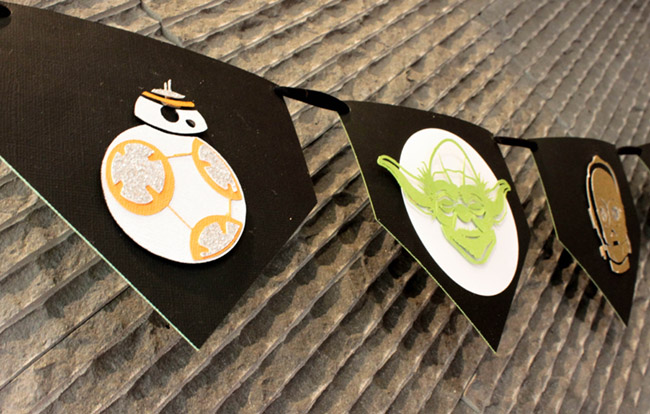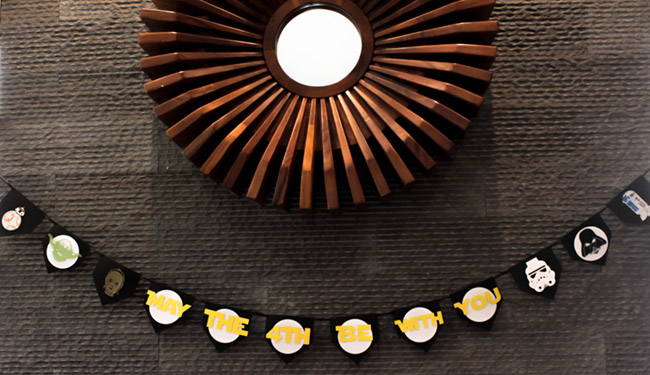 Now all that is left is to hang it where you think is best. We love hanging banners over the fireplace or even from the mantle but really this banner can go anywhere!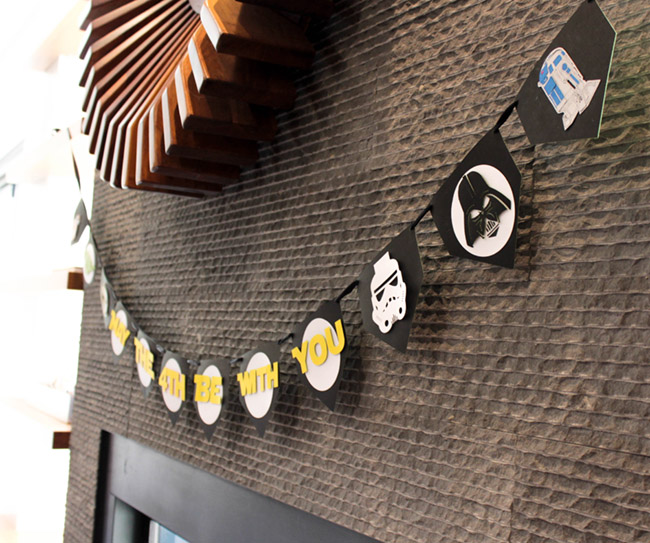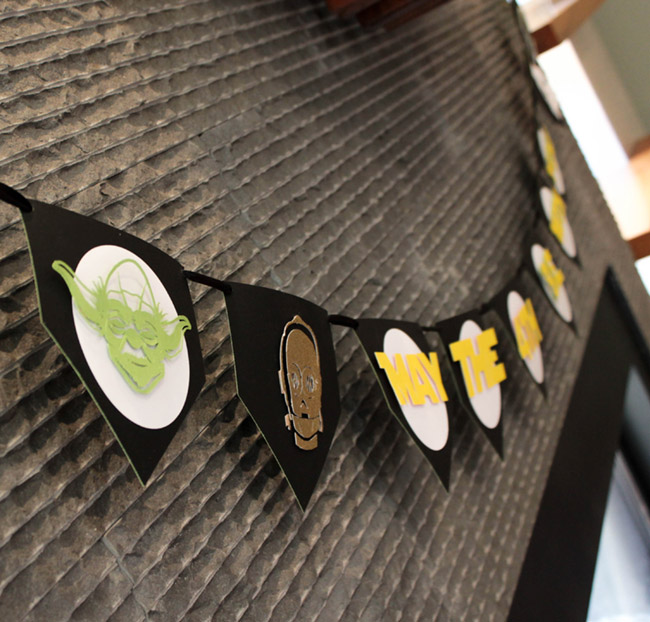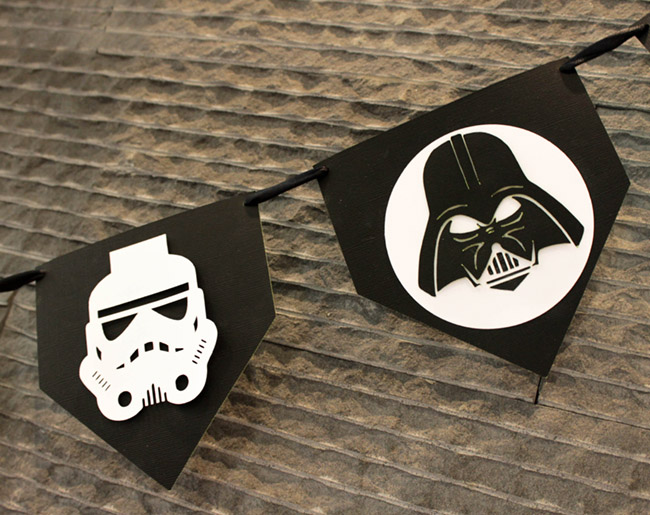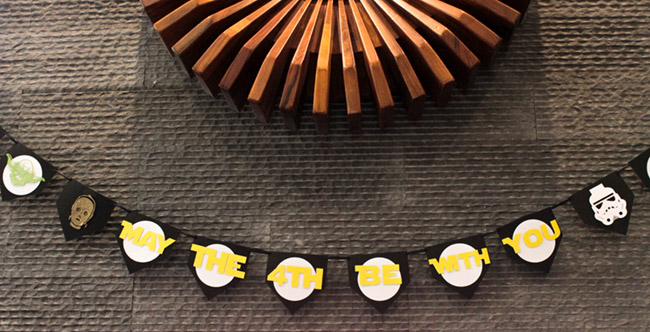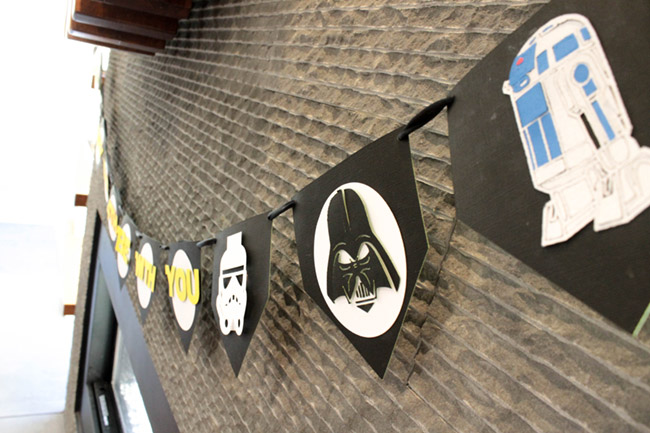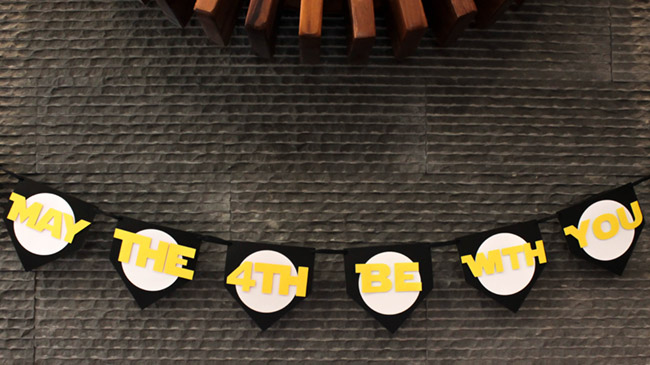 This is a sponsored conversation written by me on behalf of Jo-Ann. The opinions and text are all mine.
We are super loving this DIY Star Wars banner. Hope you have as much fun making it as we did!