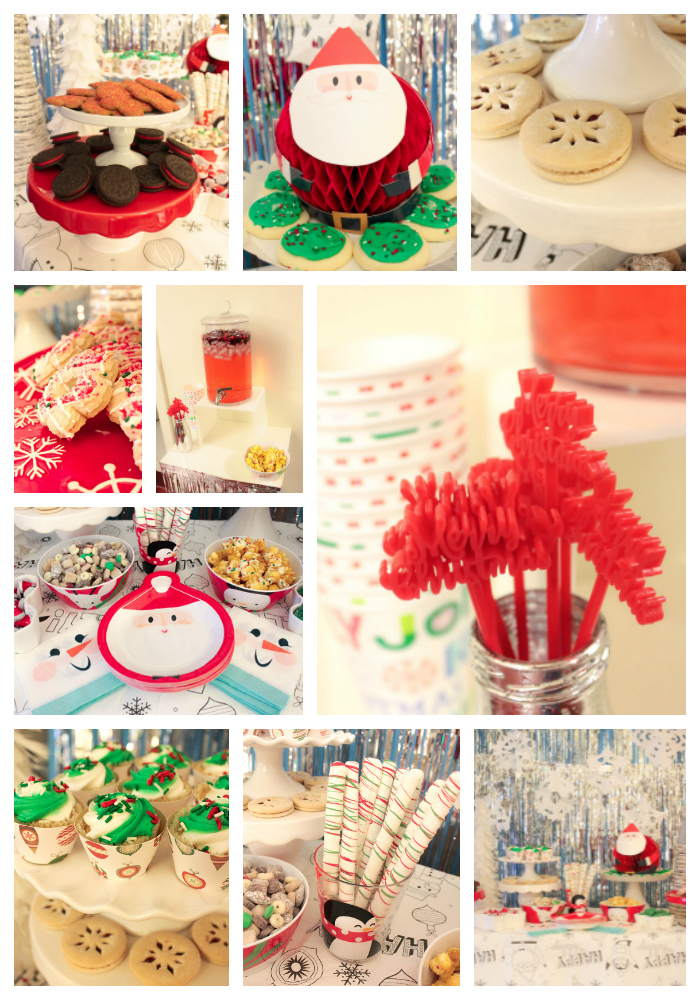 Lovelies, we are so excited to bring you a lovely winter holiday party today! We have teamed up Evite to show you how to throw a holiday party on the fly and on the cheap. When we say cheap, we are talking $100 or less cheap and as we all know, that can be near impossible when you are throwing a party for your friends. Luckily, throwing last minute parties on the cheap is something we are are totally great at and can't wait to show you all of the steps. Yes, it is totally possibly to throw a party together in less than a week. We'll show you how!
Winter Holiday Party On The Fly & On The Cheap
Step 1– Ok, so to start your holiday party, you first need a theme. We wanted to do a twist on the traditional Holiday party and make it a crazy Christmas Hat Party. Everyone that is invited brings there own Christmas party hat, as crazy as they want it. The whole theme is whimsical, playful and cheery.
Step 2– Then you need an invitation to invite all of your peeps to your party. Evite has so many great holiday invitations to choose from for any theme so you really can't go wrong.

There are so many great designs to choose from it was hard to narrow it down, but we went with this merry and bright one. It is playful, and whimsical just like our theme so it's perfect. Plus it is super cute and Chirstmasy. As soon as you decide, gather a list of all of your friends emails and sent it out. They more time they have to prepare for your party, the better! Luckily you can design and send you invitaion all through Evite.

Step 3– Now time to plan the food. Supermarkets are a great place to start for on the cheap and on the fly holiday desserts. A little secret though, Target has incredible Archer Farms holiday treats in their Christmas section so we headed there first. Try to choose treats that are easy to grab at the party like pretzel rods, caramel popcorn and Hershey kisses. Pepperidge Farm also has some great holiday snacks that people like too like gingerbread and shortbread cookies.
Here is a list of what we grabbed
Holiday drizzled caramel popcorn
White chocolate pretzel rods
Reindeer Chow
Mini Christmas Cupcakes
Red stuffed Oreo Cookies
Pepperidge farm gingerbread men
Pepperidge Farm Lintzer Cookies
Green Iced Sugar Cookies
Tray Of Holiday Cookies
Chocolates
Step 4– Now to plan the holiday party decor. Again, Target or the dollar store are you friend here. They have some amazing holiday themed things like bowls, cake stands, plates and napkins. We wanted something whimsical to fit our theme so we went with illustrated iconic Christmas characters like Santa, reindeer and Frosty. We also wanted it to feel a little winter wonderlandy so we brought in a lot of whites and silvers to decorate with.
Here is a list of the decor we used
Santa Plates
Frosty Napkins
Christmas character bowls & cup
Assorted cake stands (All under $10)
Santa honeycomb centerpiece
Christmas character tablecloth
Silver steamer table wrap- used for backdrop
Paper for paper snowflakes
Christmas tree cones
Step 5– Drinks. Punch is always a good go to for a cost effective drink to serve at a party. We looked up some Christmas punches and decided this jingle juice would be perfect. It's made with whipped vodka, rose champagne and cherry 7 up. Top it with come cranberries and you have a really festive drink to serve at your party.
Now It's Time To Party
Try to set up many of your cake stand and backdrop the night before your party to give you more time the day of your party to prepare. If you are a procrastinator though, the good thing about this party is it can be set up in less than an hour. Throw down a tableclother, put up some cake stands and fill the bowl and stands with your goodies. The backdrop is really easy too, Put up some blue paper, layer the silver garland on top and add snow flakes. Done in minutes.
We can't wait to show you how our winter holiday party came together. It's full of eye candy, especially for a party on the fly and on the cheap!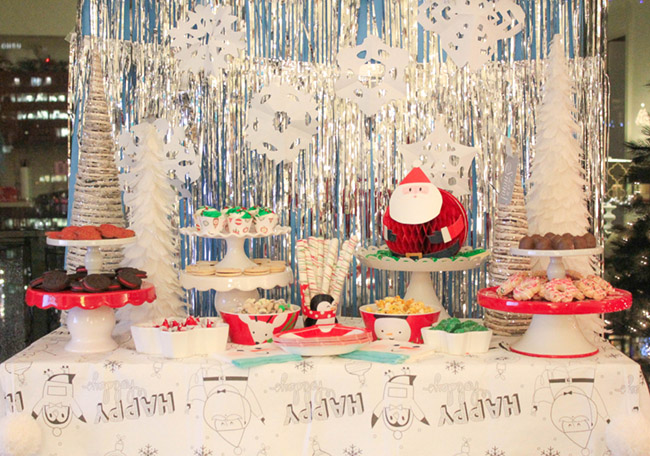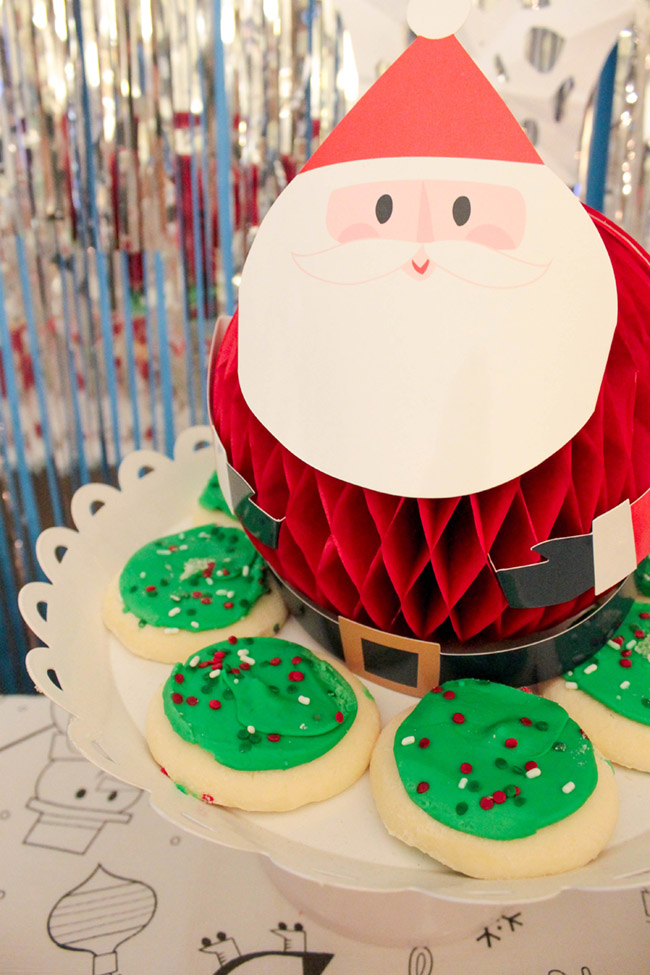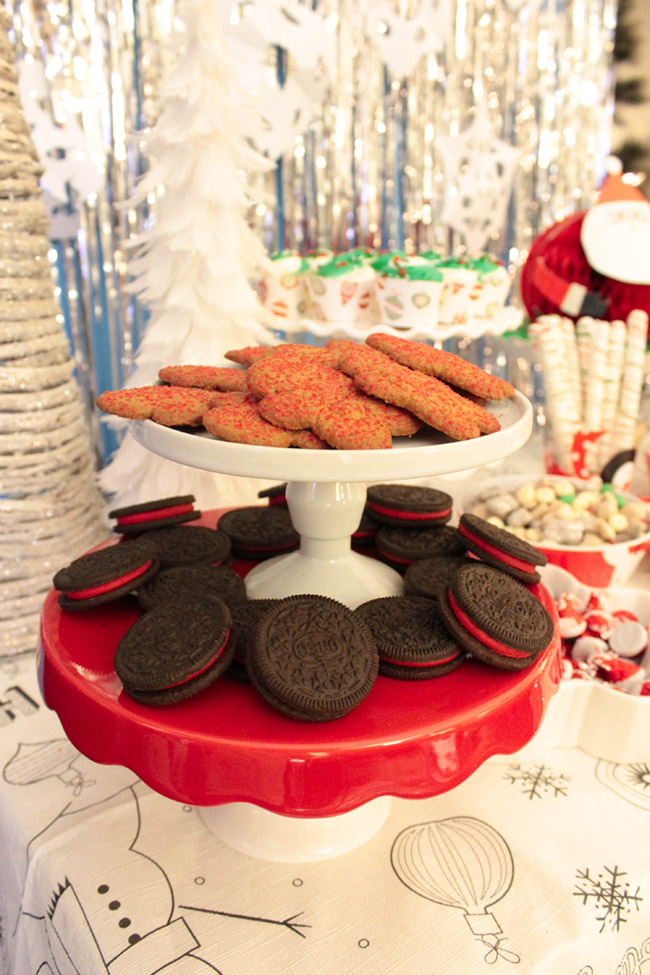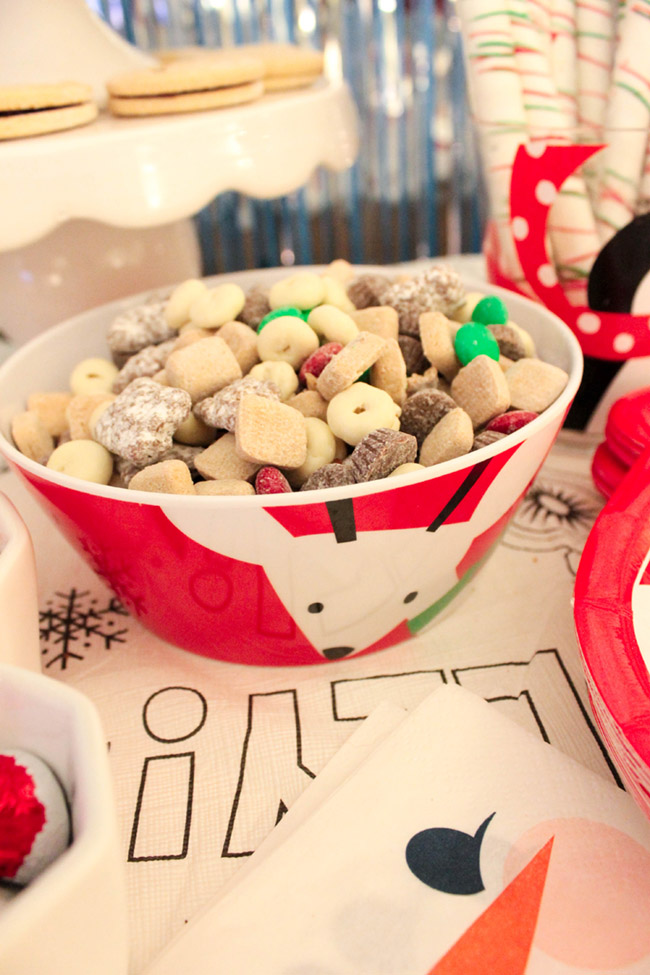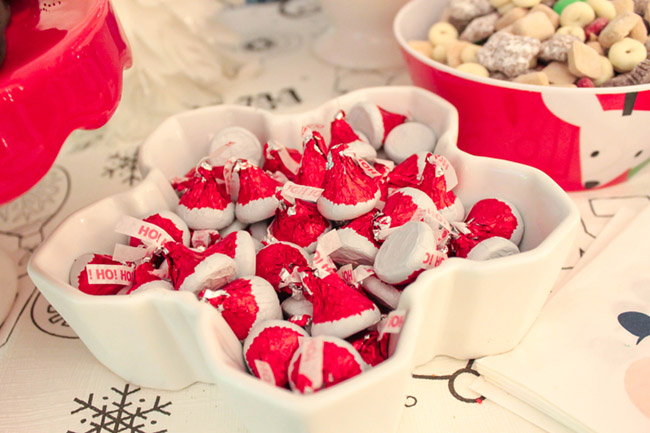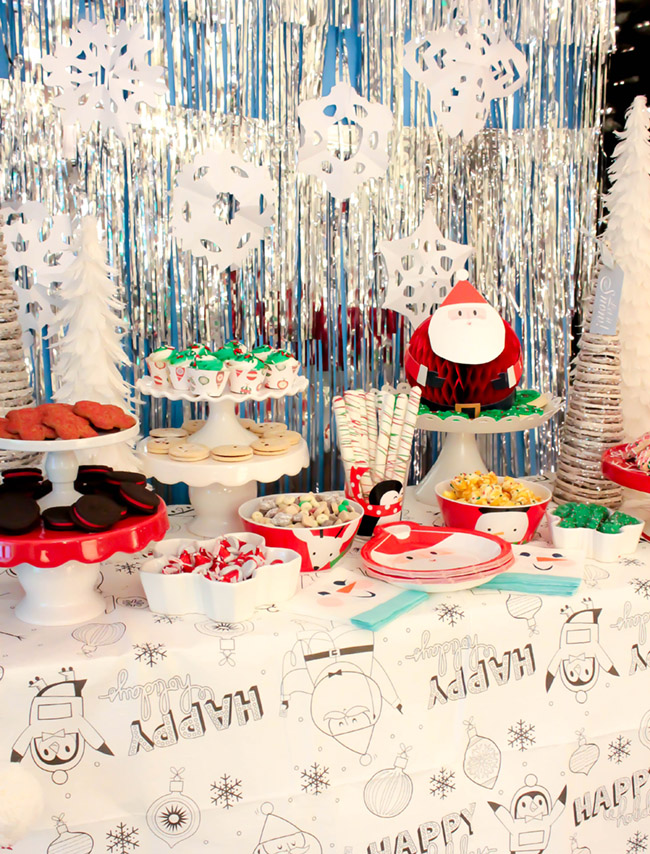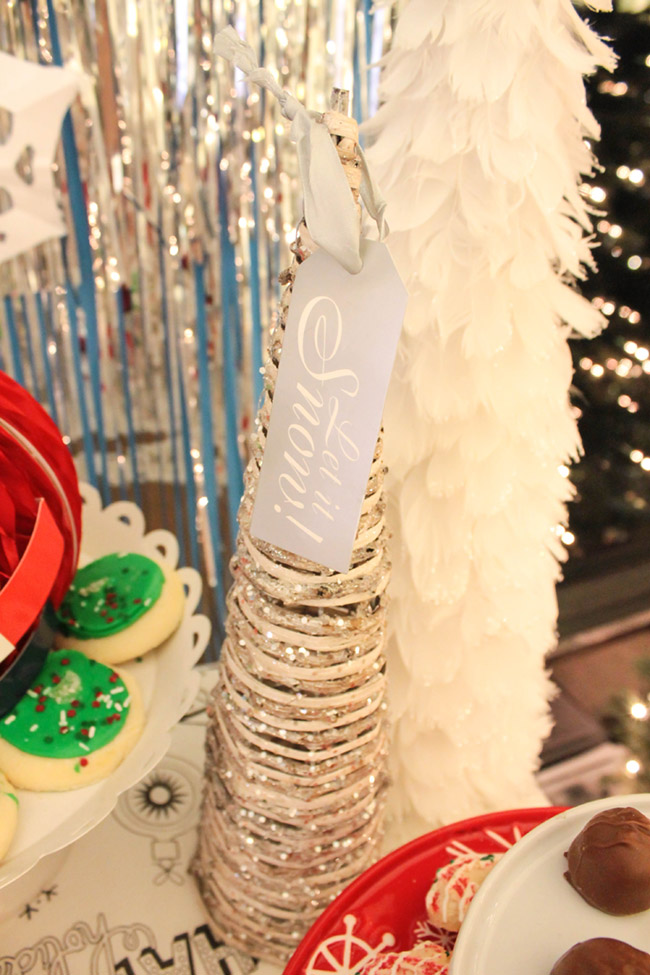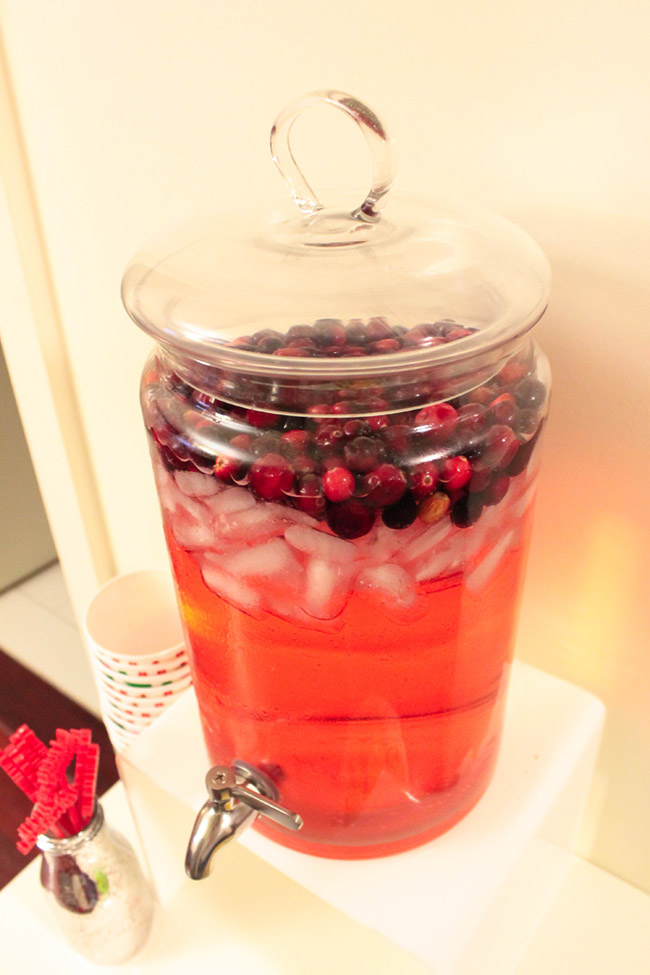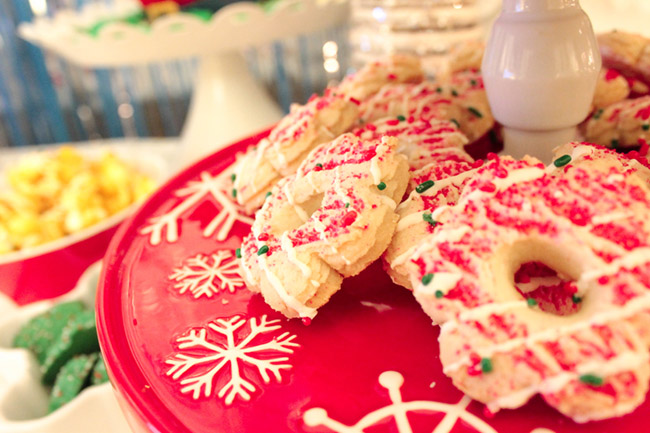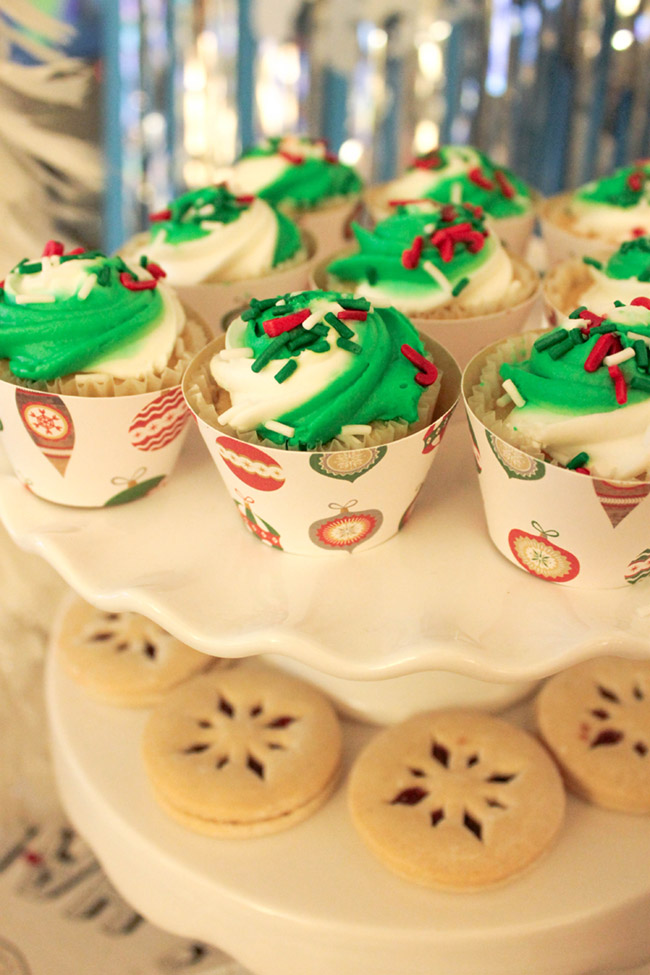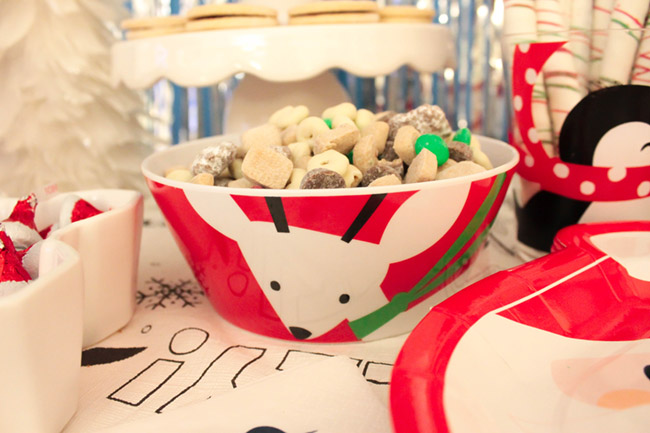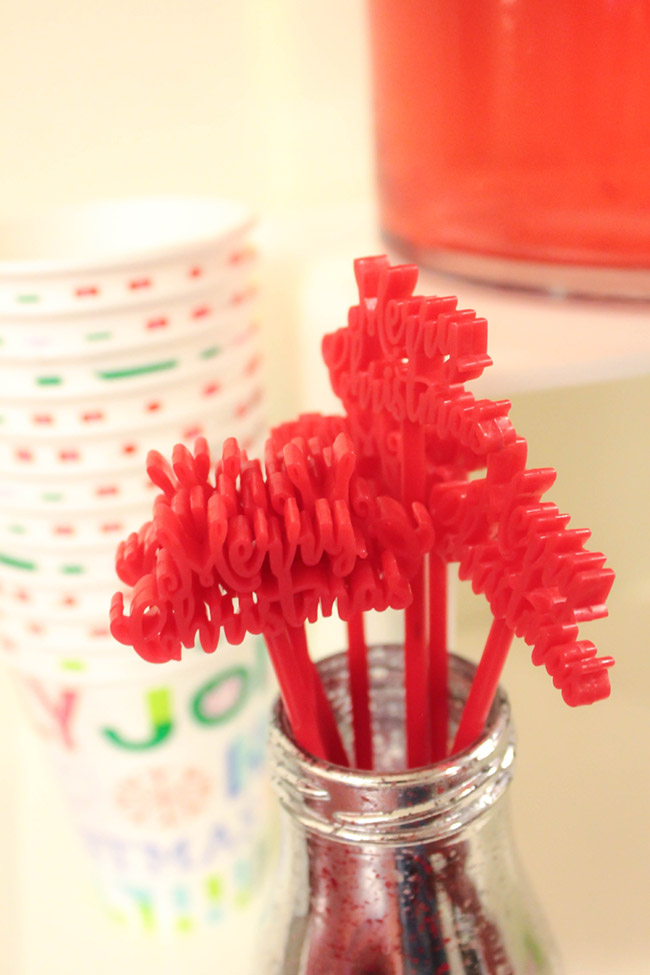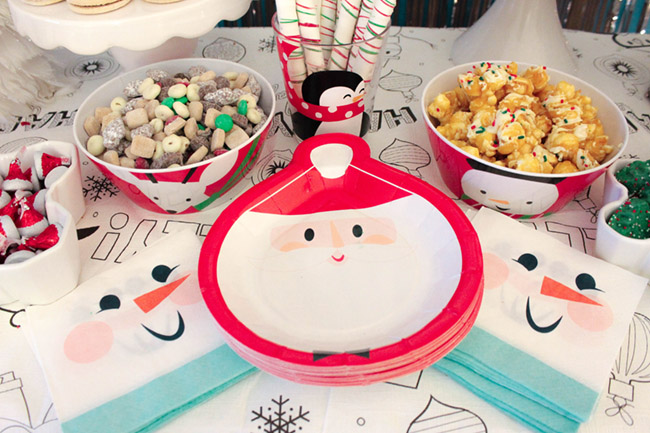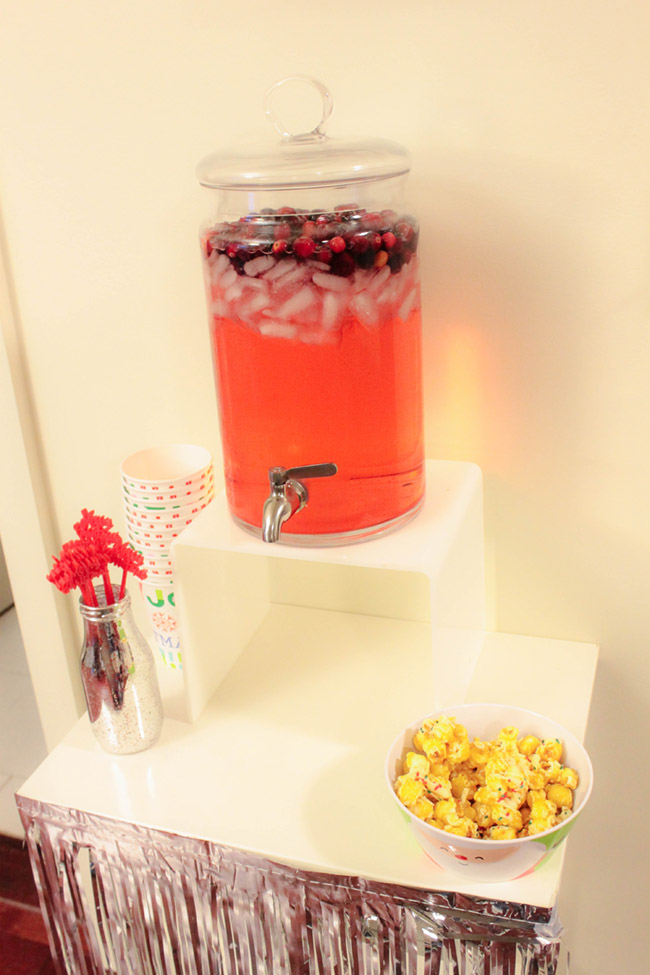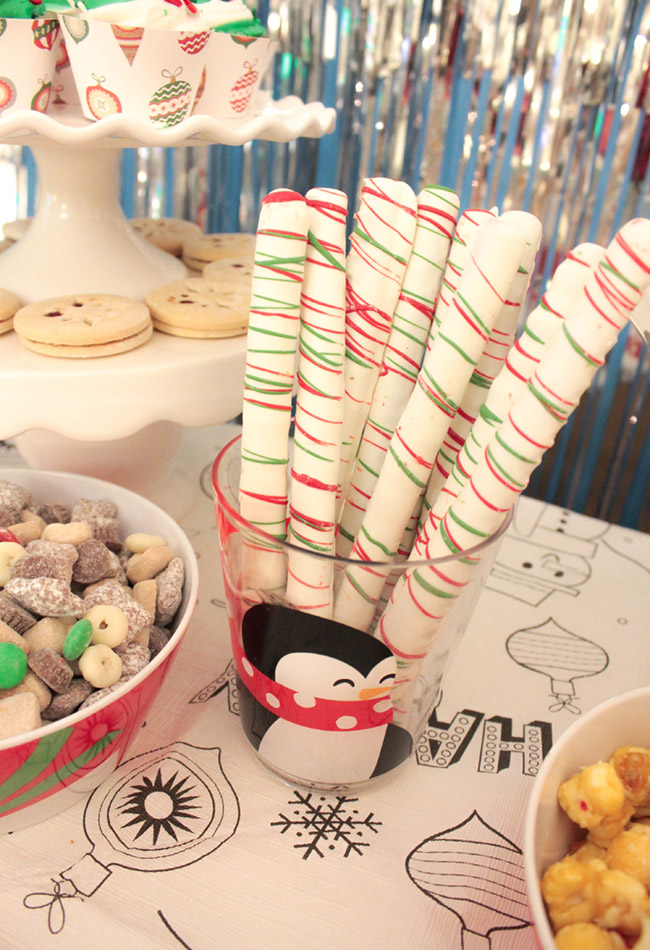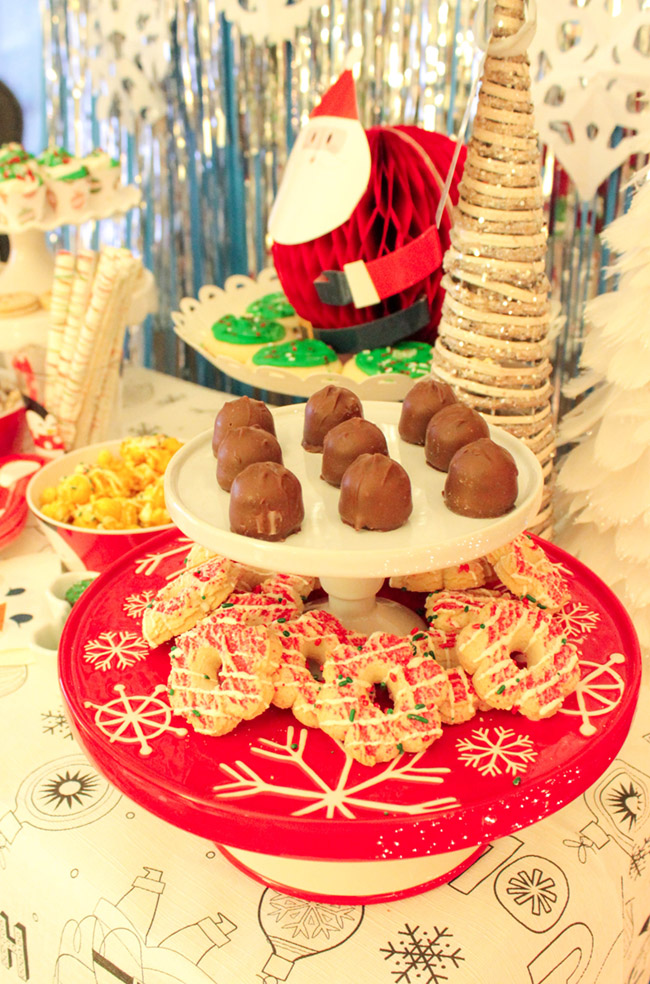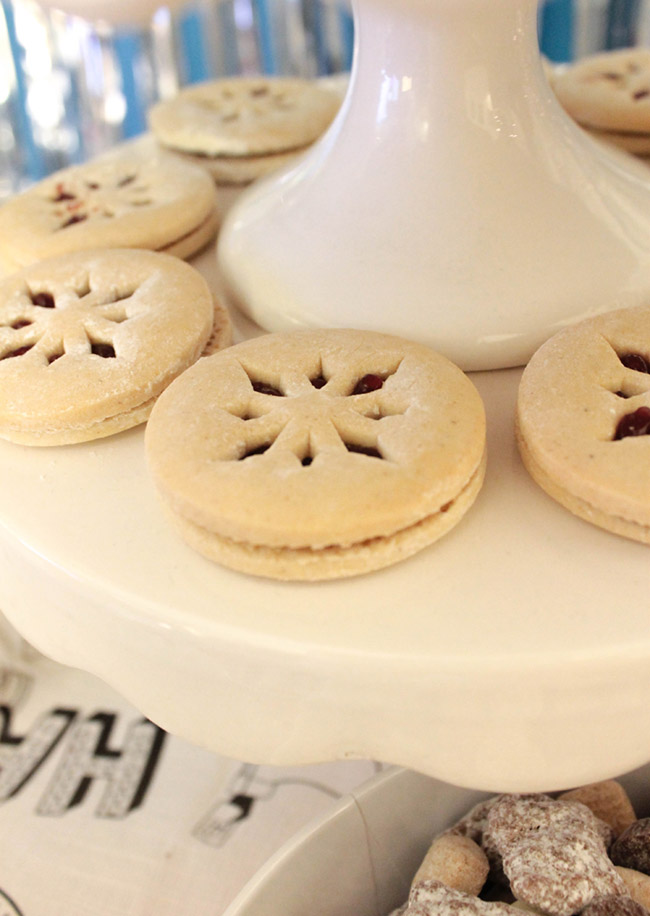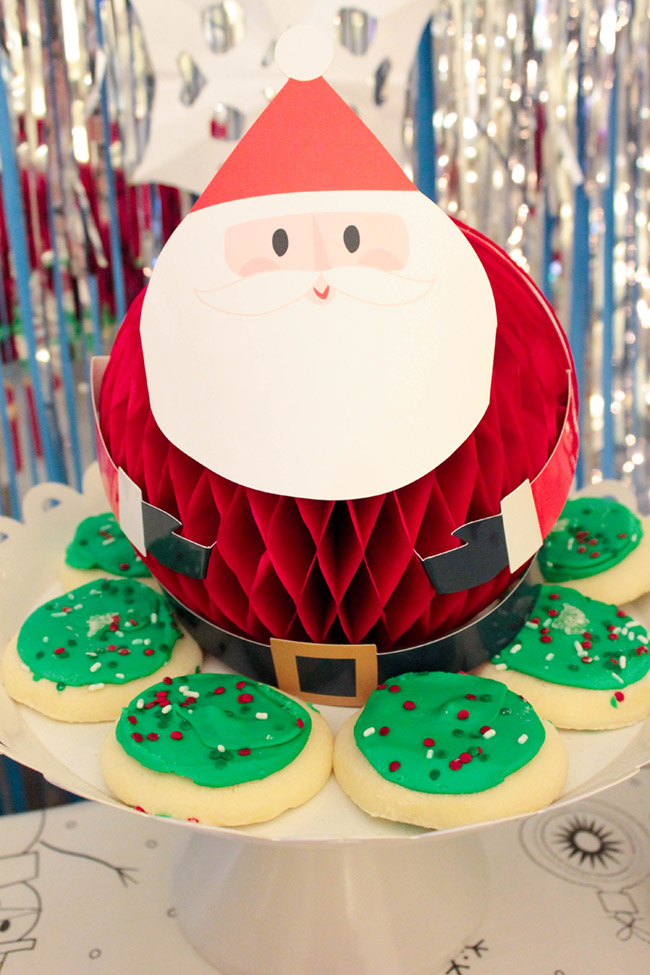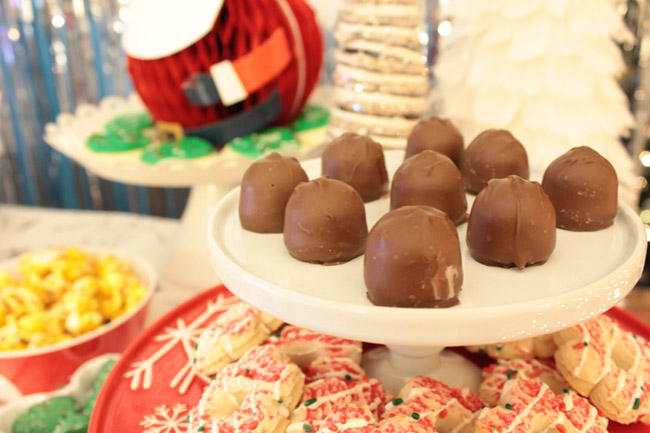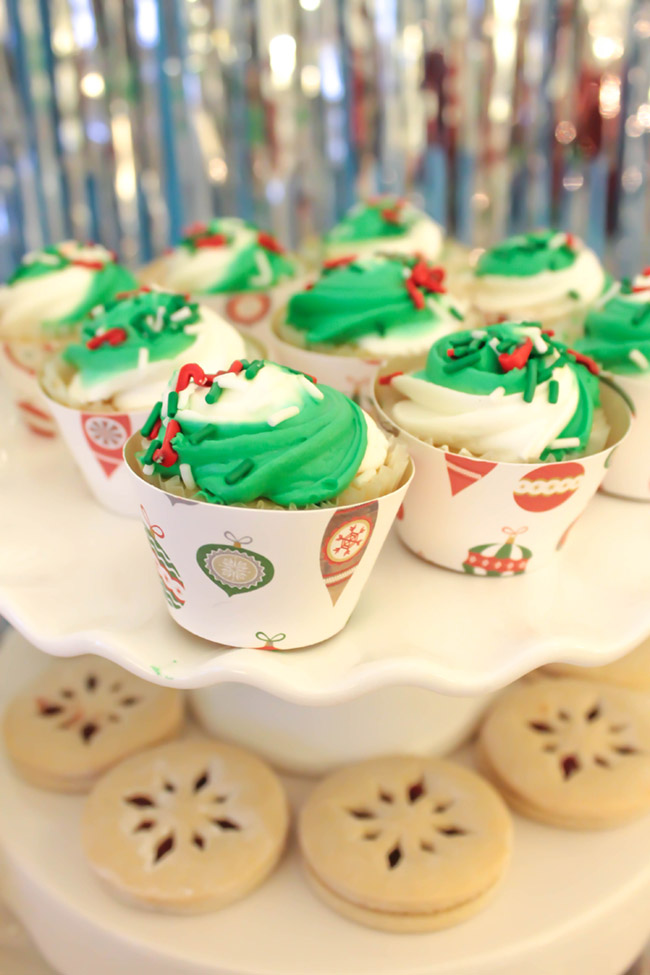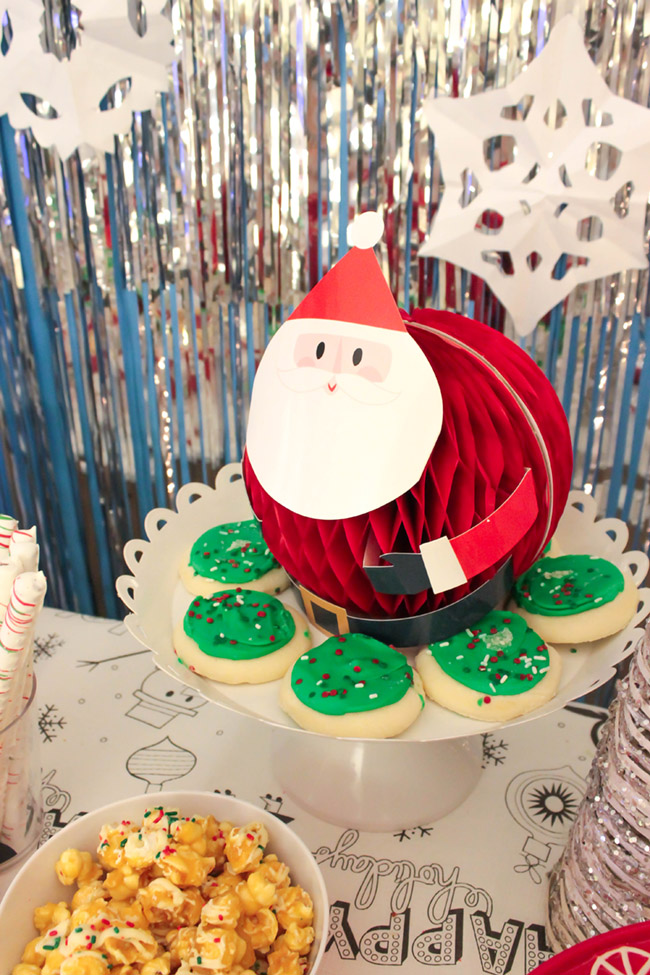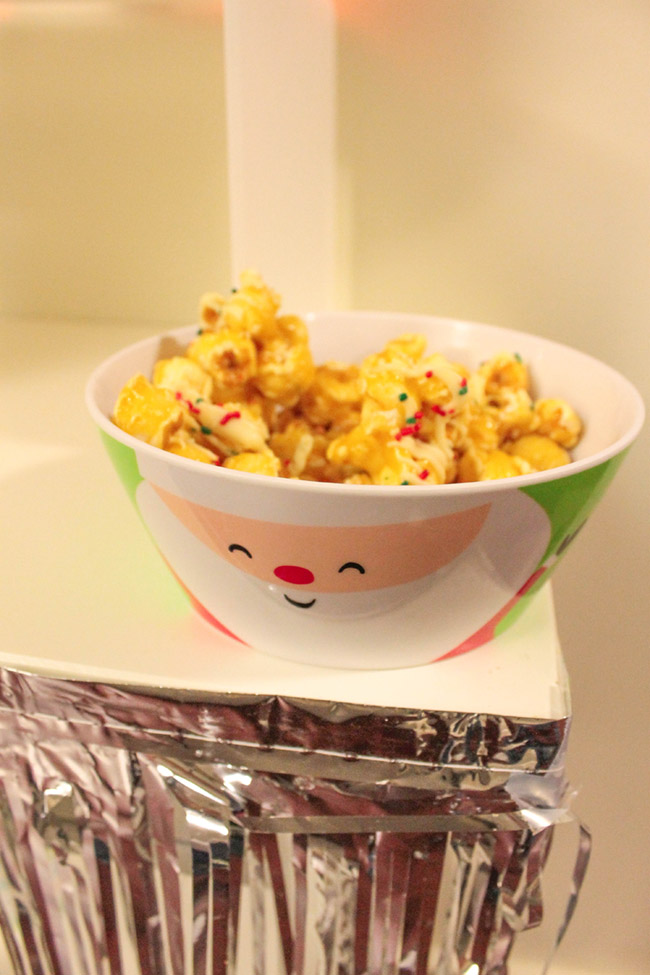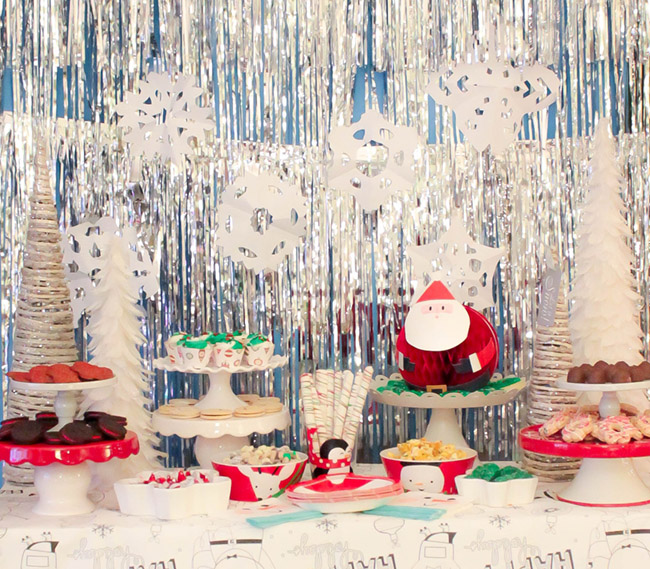 See, it can be done!
Step 6- Enjoy your party and your friends. Evite has a new private sharing feed that you can use throughout your party that comes with the invitation. It's a great way to gather all of the photos from your friends in one place. Seeing all of the different moments that people are having throughout the party.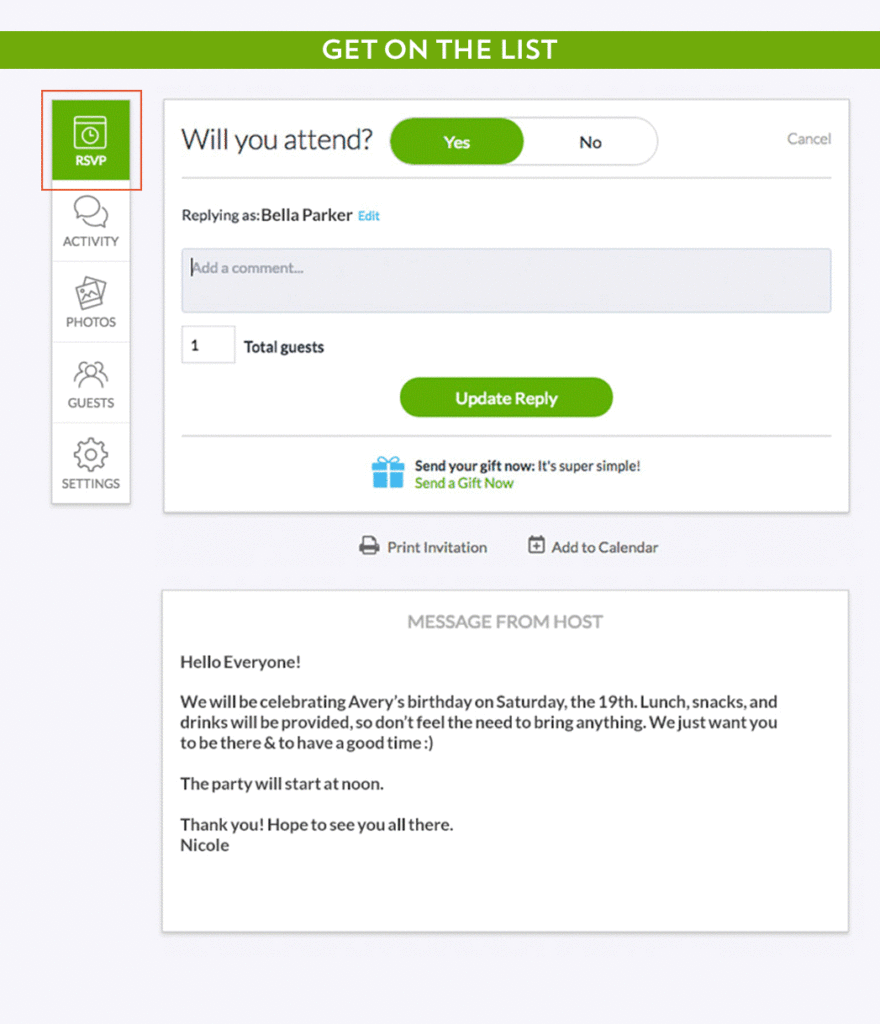 Here are some that we captured!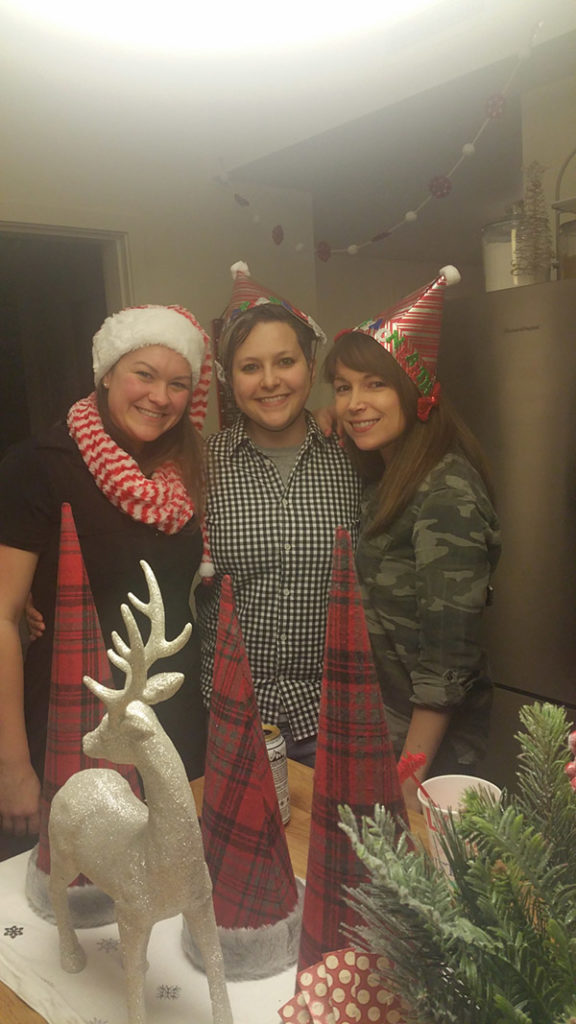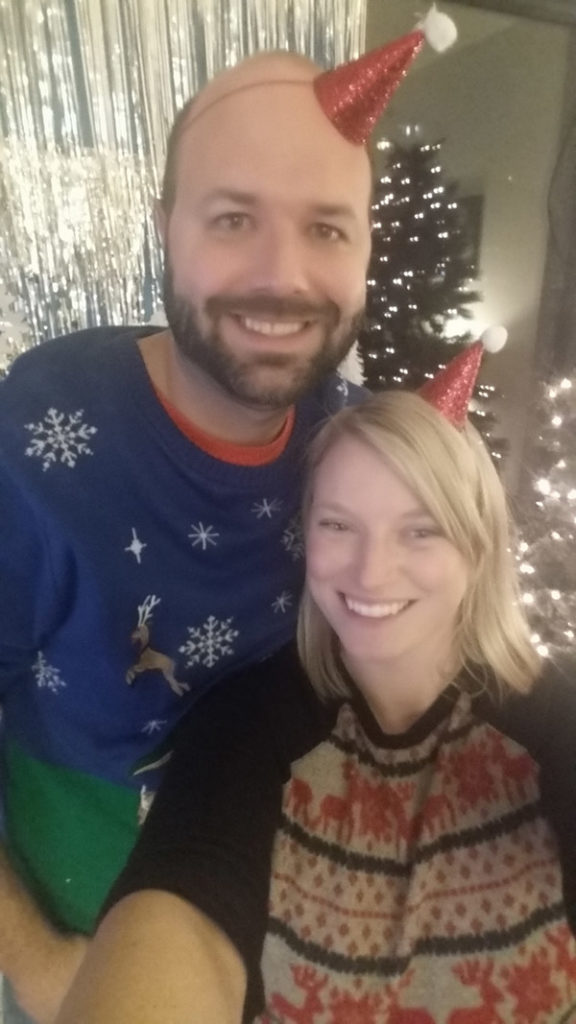 Our top 5 special moments of our Crazy Christmas Hat Party
Seeing everyone's crazy hats
Playing Christmas games together like charades Christmas style
Enjoying all of the Christmas treats
Enjoying the Punch. It's really good
Making memories with friends
Step 7– Don't forget the thank you notes! Be sure to thank your friends and family for attending your party. Evite has some great thank you notes to choose from too.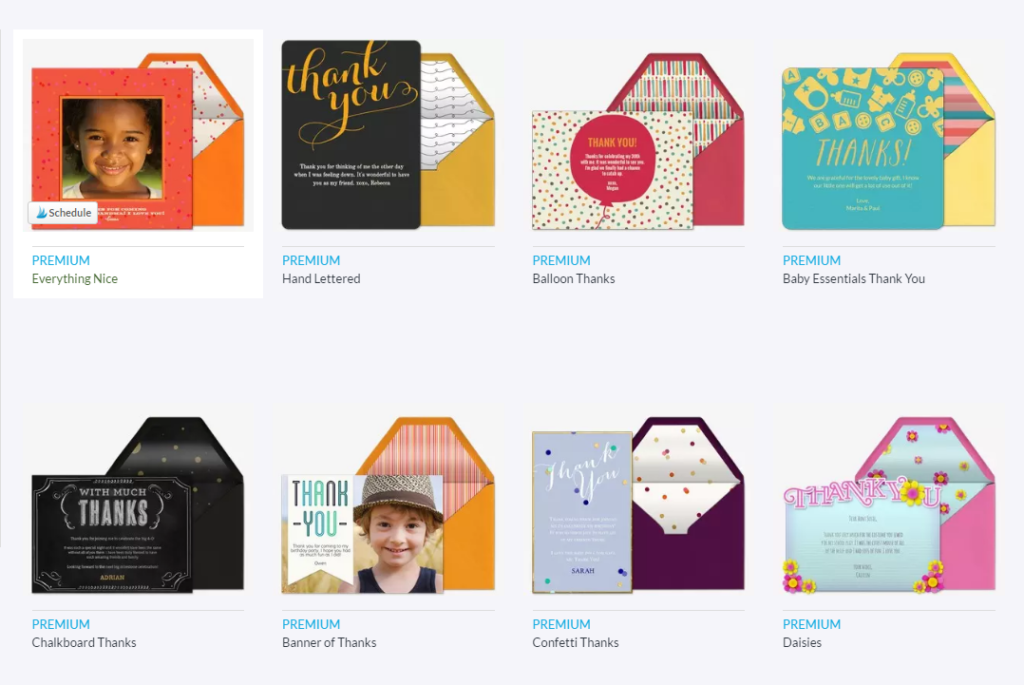 We choose one that is whimsical and fun, just like the party.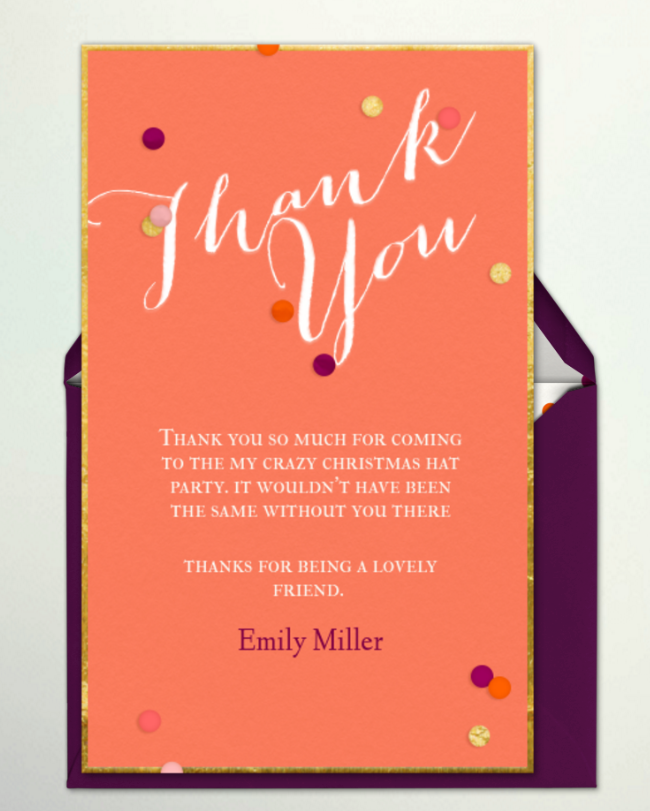 There you have it, our winter holiday party on the fly and on the cheap. We hope we gave you the steps and the confidence that it can be done and there is always a reason to celebrate, even if it is with a crazy Christmas hat party!
Be sure to check out all of the other Evite Party on the Fly Ideas to get loads more of inspiration!
Delighted To Be Part Of the Evite Influencer Program