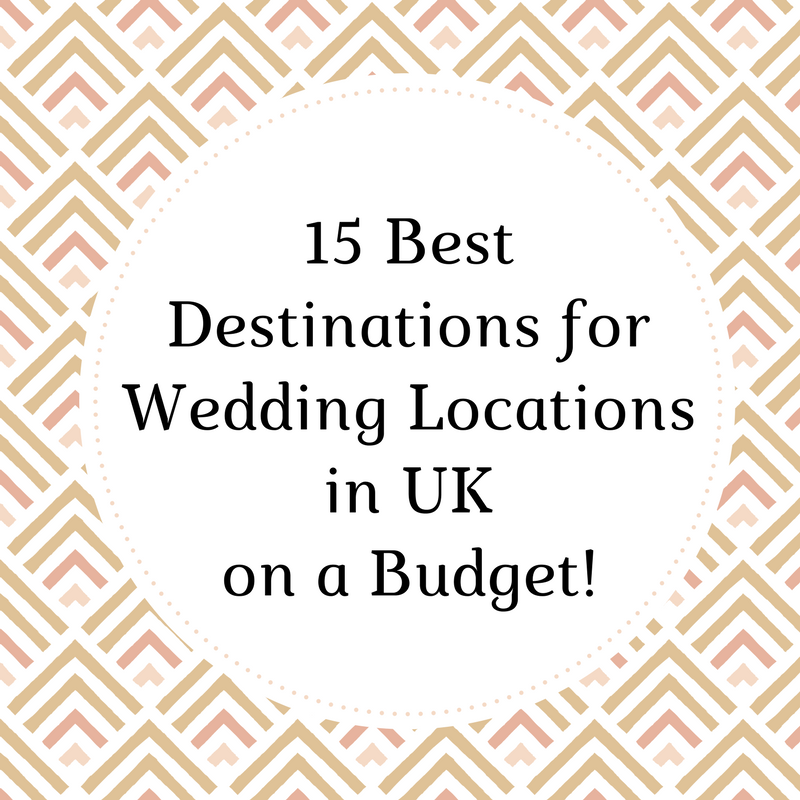 Happy Wedding weekend Lovelies! We have an exciting guest post today that is all about destination weddings in the UK. 15 wedding locations in the UK to be exact and they are all easy on your budget! We would have loved to get married in the beautiful countryside of the UK or in downtown with all the historic buildings! If the UK is in your wedding plans, definitely check out the list below!
15 Best Destinations for Wedding locations in UK on a Budget!
Are you looking for a wedding venue in the UK on a budget that's not a pricey hotel or a country house? Barn wedding venues have become popular in UK while some hotels and banquet spaces have terrific deals during the holiday season.
Check out the 15 top destinations that will work as a wedding location in UK on a tight budget.
1. Farbridge Barn Sussex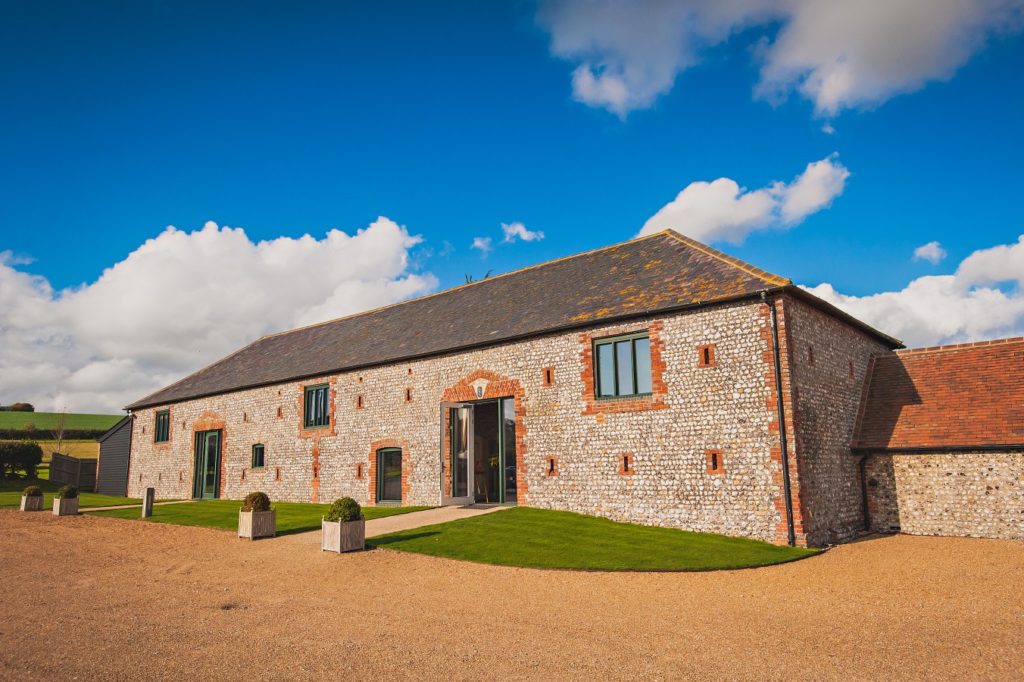 Location: Sussex | Capacity: 150 | Website : https://www.farbridge.org.uk
Surrounded by breathtaking landscapes, and in close proximity to London and Southampton. Farbridge Barn offers use of brick barn to wedding couples, who need privacy and only close family members for the occasion.
2. Middle Coombe Farm Farmhouse and Cider Barn

Location: Devon | Capacity: 70 | Website : https://www.farbridge.org.uk/
Couples can use this quaint farmhouse before and after the wedding. The Cider Barn includes a great Devon countryside view that is ideal for wedding celebrations.
3. Cripps Barn Bilbury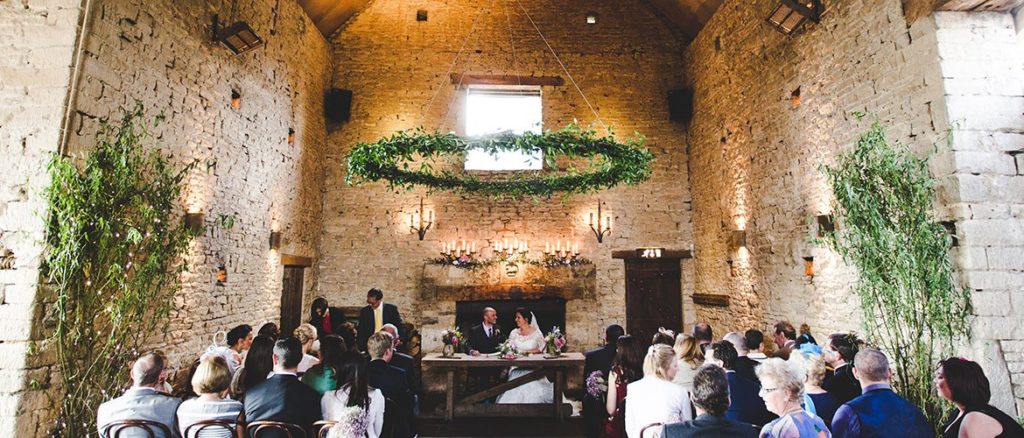 Location: Gloucestershire | Capacity: 84+ | Website: https://crippsbarn.com/
The romantic oak shelter is a perfect setting for a wedding, followed by banquet in the rustic barn. The location allows for an informal and relaxed environment.
4. Horseshoes Barn at House Meadow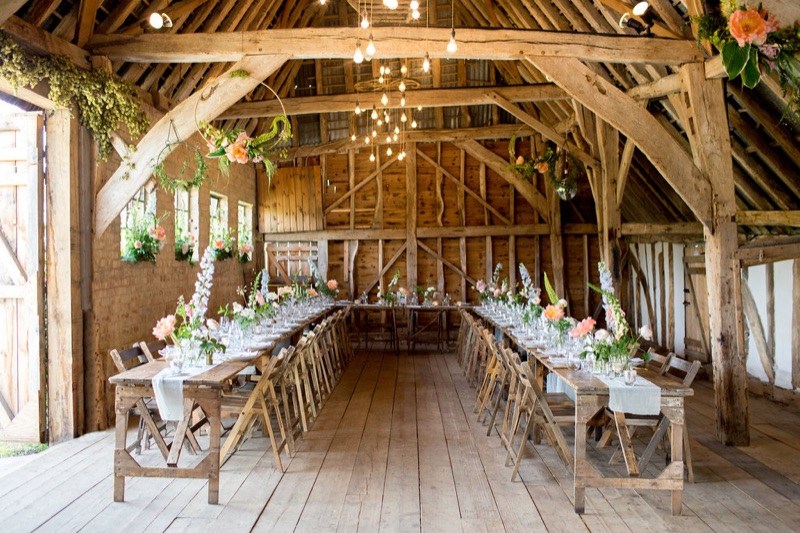 Location: Kent | Capacity: 110 | Website: http://thehousemeadow.co.uk/
A laid back wedding venue with the space owned through six generations of a family. This working farm is a great backdrop for a wedding party with ample fun and leisure. Isn't this just beautiful!
5. Castle Barn At Wasing Park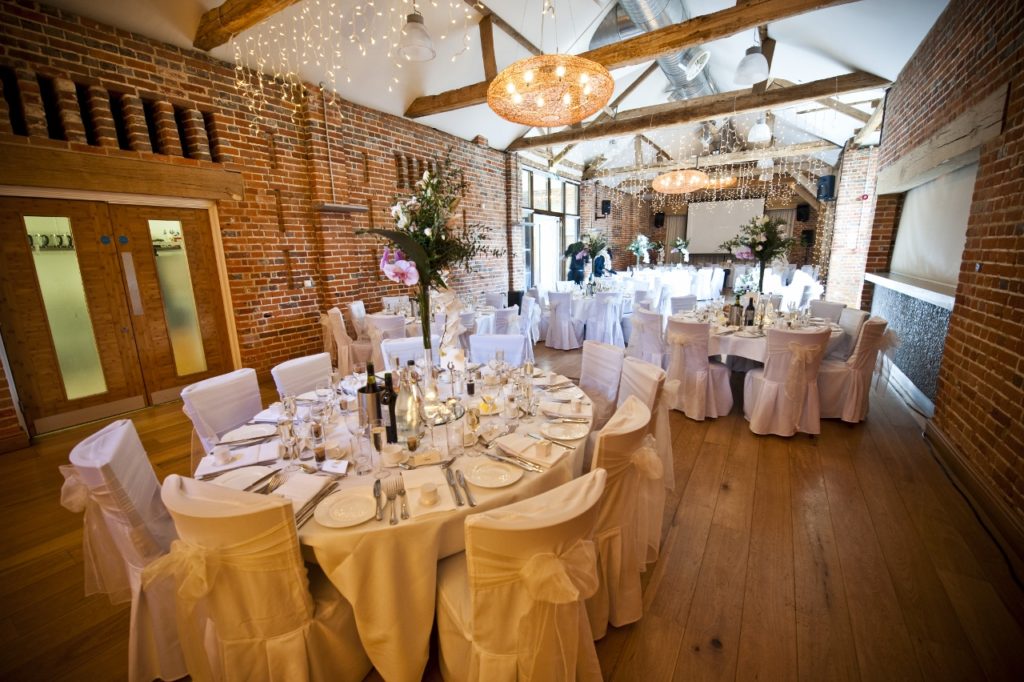 Location: Berkshire | Capacity: 150 | Website: https://www.wasing-weddings.co.uk/wedding-receptions/castle-barn/#.Wi38K0pKtPY
This space is perfect for ceremony locations and small receptions in The Castle Barn. The location also allows couples to plan the day as they wish to plan. It is a great mix of rustic and modern.
6. Cripps Shustoke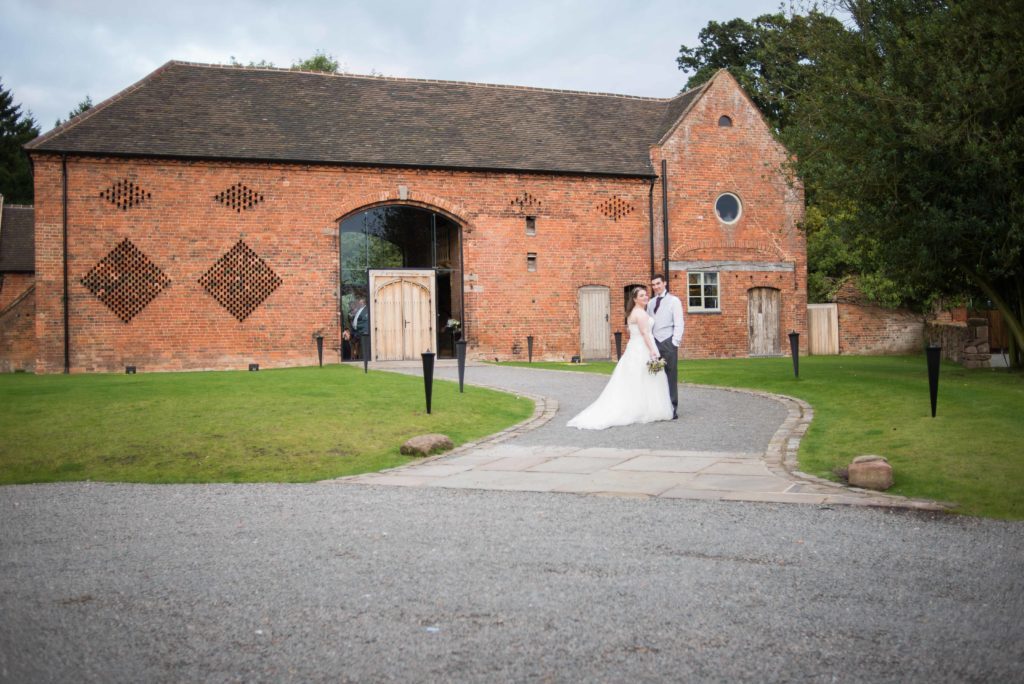 Location: Warwickshire | Capacity: 140 | Website : https://crippsshustoke.com
This place boasts of18th century barns with intricate, dramatic ceilings. The outdoors present a great venue for weddings with a courtyard and outdoor kitchen.
7. Upton Barn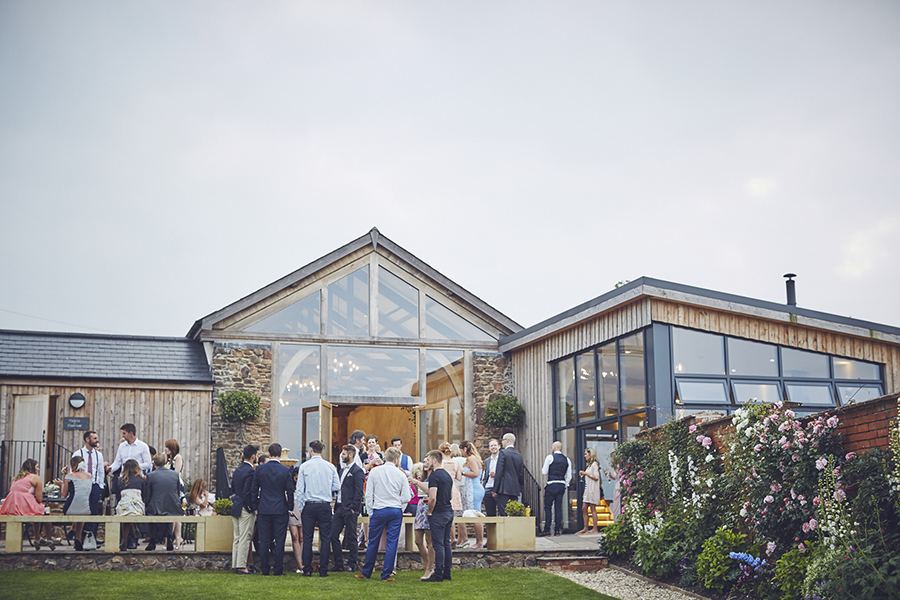 Location: Devon | Capacity: 120 | Website : http://www.uptonbarn.com/
The place features oak beams and a gable glazing in the ceremony space that is beset by a walled garden. This presents a perfect spot for wedding vows and gatherings.
8. Sandhole Oak Barn

Location: Hertfordshire | Capacity: 150 | Website : http://www.sandholeoakbarn-weddings.co.uk
This barn is rural presenting a unique experience for all weddings, providing an ideal backdrop for trendy countryside photos with contemporary twist.
9. Holdsworth House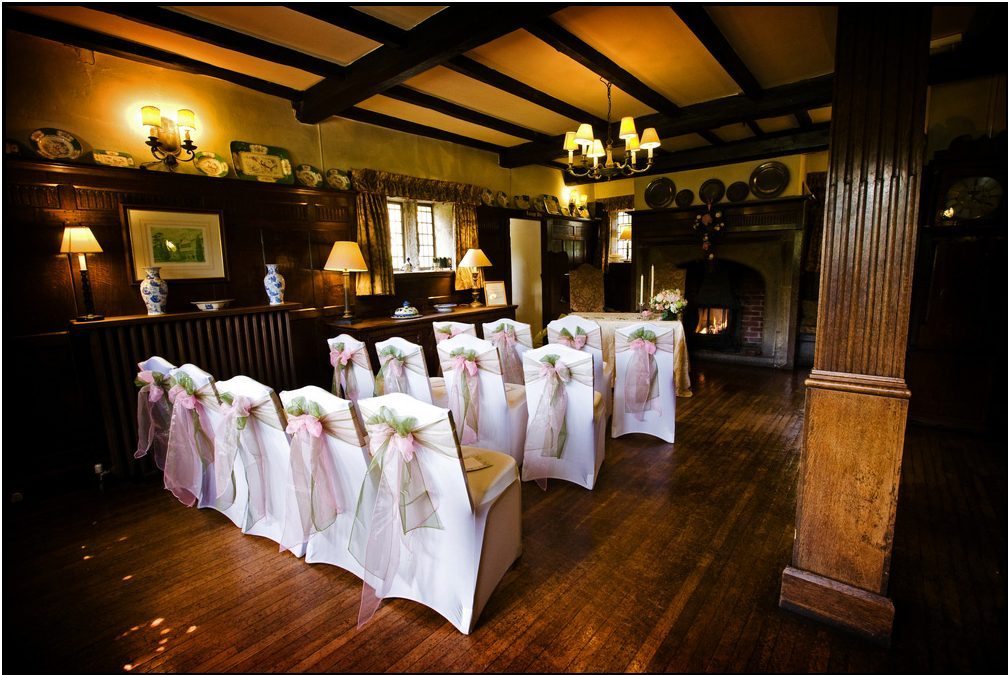 Location: West Yorkshire | Capacity: 200 | Website : https://www.holdsworthhouse.co.uk
This wedding venue might is one of the favourite TV wedding venues with a 2 AA Rosette restaurant and several affordable offers. The price stands at £7,350, nearly £7,000 off the price in January.
10. Fanhams Hall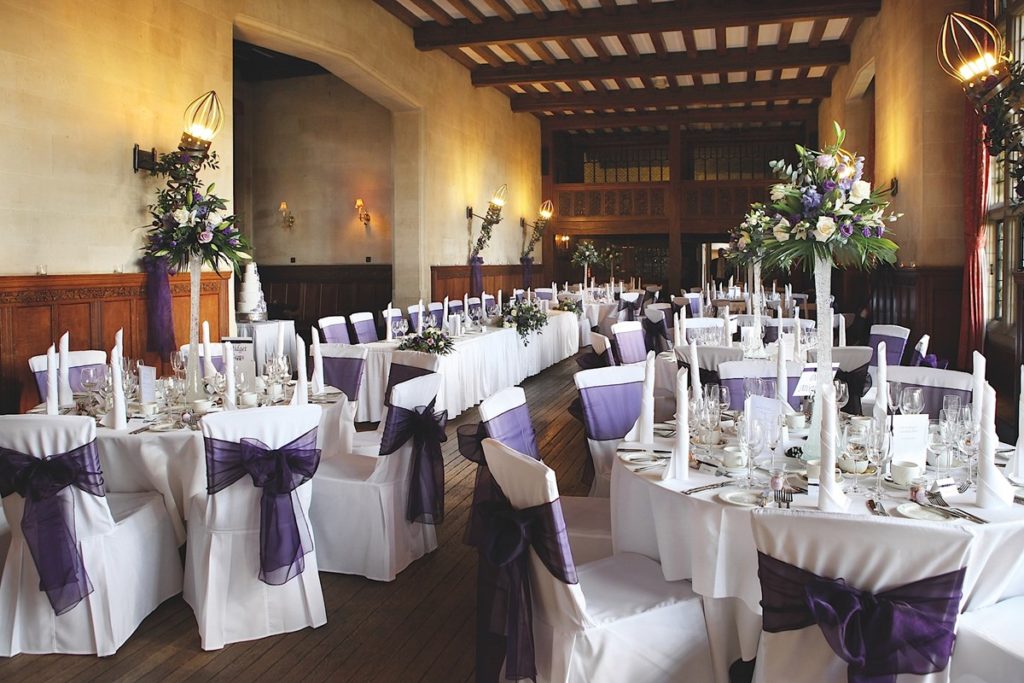 Location: Hertfordshire | Capacity: 60 | Website : https://www.exclusive.co.uk
This wedding venue is meant for small gatherings for weddings with a beautiful setting. It has a winter wedding offer for £6,280. The package includes three-course wedding breakfast, mulled wine, suite for the couple and also a snow machine for ambience!
11. Shrigley Hall Hotel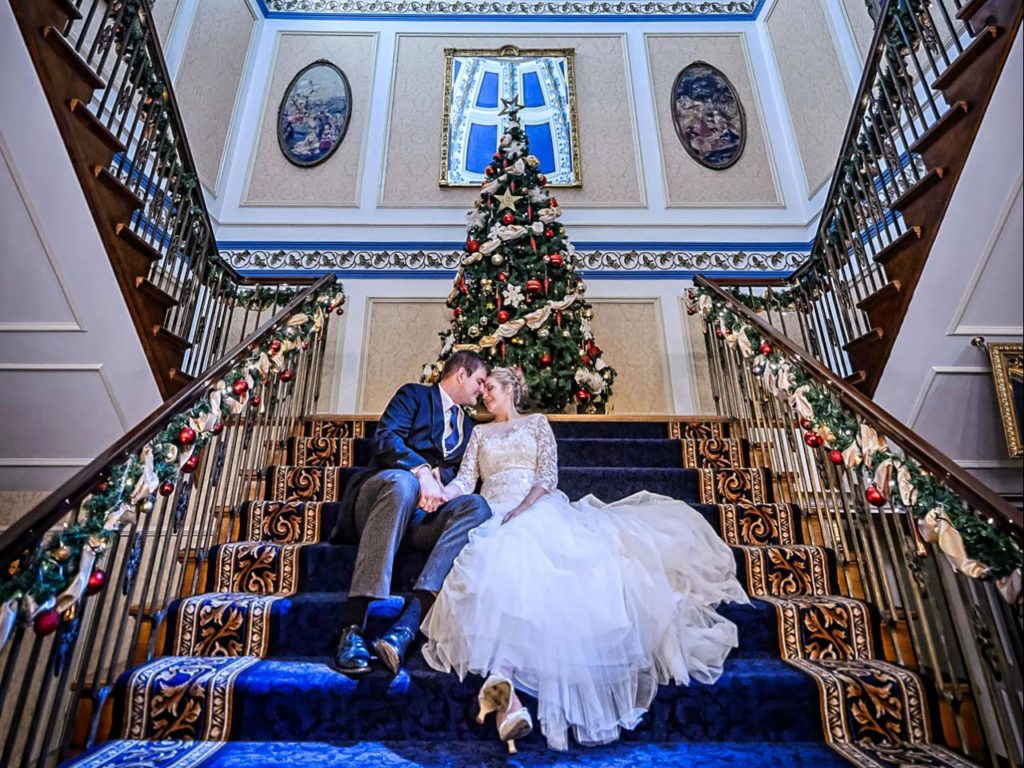 Location: Cheshire | Capacity: 100 | Website: https://www.shrigleyhallhotelandspa.co.uk
This grand wedding venue offers weddings starting from £1,600 with a magnificent setting without a pricey budget! The wedding venue has accommodation too in style amidst the golf course and country club at additional yet reasonable rates.
12. Cisswood House Hotel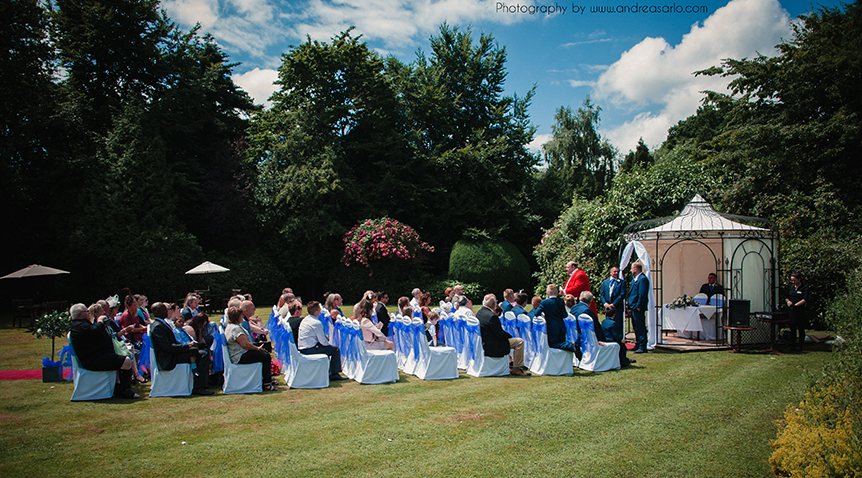 Location: West Sussex | Capacity: 80 | Website: http://www.cisswoodhouse.com/
This place is perfect for an outdoor wedding ceremony. The couple can take vows in the sunshine. The venue is available for winters for weddings in January and February for a reasonable £9,000!
13. Barnett Hill

Location: Surrey | Capacity: 50 | Website: http://www.alexanderhotels.co.uk/barnett-hill/
This country house has 26 acres of gardens with 59 brilliant bedrooms. The winter package for 50 guests and 35 evening guests is available till March with prices starting from £6,995.
14. Eclectic Hotels

Location: Manchester | Capacity: 100 | Website: http://www.eclectichotels.co.uk/
Eclectic Hotels have multiple gorgeous hotels throughout Manchester, located mostly in old buildings, full of original features. Book a wedding at King Street Townhouse and you get £500 contribution to the bridal wedding dress! Choosing the Didsbury House Hotel will get you a contribution of £1,000 towards the wedding!
15. L'Horizon Beach Hotel & Spa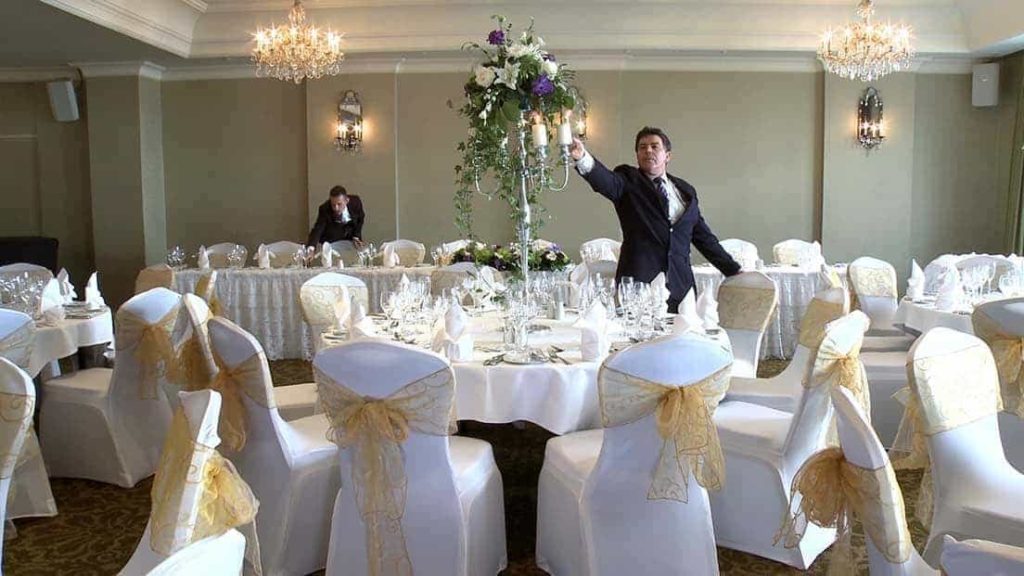 Location: Jersey | Capacity: 30-60 | Website: https://www.handpickedhotels.co.uk/lhorizon/
If you're having a wedding in Jersey, this hotel amidst a picturesque St. Brelade's Bay is a great choice. The seafront location is great for a beach wedding. The package for the wedding is £78 per person and includes three course meals, amazing handpicked wine and wonderful service from the team.
Make your choice from the above list depending on the budget and the setting you prefer for your wedding. And do not forget to hire an amazing wedding photographer for your event, especially to capture those priceless memories that will live for a lifetime!